How to buy car insurance if you're over 70
Over 70 and want to make sure you get the best deal on the right car insurance policy? Then read on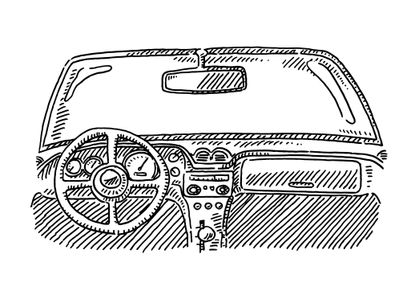 (Image credit: getty images)
You may feel absolutely fine about driving when you over 70 but insurers take a different view.
They base their view on statistics which tell them they older people tend to make more claims.
If they think you're more likely to make a claim, they're going to charge you more.
But not all insurers take exactly the same view so by talking to different firms you may well be able to find the right policy.
"Finding affordable insurance can be more of a challenge as you get older," points out Gareth Shaw, head of money at consumer group Which?
"Drivers in their seventies and older pay higher average premiums, as statistically they tend to make more frequent and costly claims."
(MORE: Car insurance for the over 50s)
Why might premiums go up for drivers over 70?
Experts from Ageas insurance explain: "As people age, their cognitive and physical capabilities may diminish. If this happens it can affect their overall driving ability and increase the chance of them having to make a claim."
Direct Line adds that as well as "reflexed diminishing" older people making "lifestyle changes can cause infrequency in driving."
On the other hand, there are some benefits to being an older driver, says consumer rights expert Scott Dixon of thegrumpyfit.com: "The upside of age comes experience. It's likely that your car insurance will still be cheaper than what younger drivers will pay."
What should someone over 70 be looking for in a car insurance policy?
Don't just choose the cheapest cover, it may not be the best policy for you.
Cheaper may mean there are exclusions or high excesses, the amount of any claim you have to pay.
For that reason it's important to check terms and conditions closely. It is no good complaining later that that you didn't realise that this or that wasn't included in the cover.
It may be wise to include Legal Protection Cover, advises Scott Dixon.
"Legal Protection Cover will ensure that any third-party claims are fully covered, including personal injury."
No Claims Protection is also worth having, as starting from scratch to rebuild it when you're the age of 70 will be difficult, he says, adding: "Make sure it is protected."
(MORE: How seniors can save money on their car insurance)
How can I keep costs down?
One tip is to accurately answer all questions, says Ageas insurance: "If you need help doing this call your provider to discuss your individual circumstances."
Other tips are to opt for fully comprehensive cover, which is often cheaper than third party, fire and theft.
It's also worth asking about limited mileage, as many insurers offer a discount based on you driving fewer miles each year.
(MORE: How to buy car insurance if you are a low mileage driver)
Fitting a dashcam could also yield a discount, as long as you remember to tell your insurer about it.
But talking to different providers about exactly the cover you need can yield discounts.
Waiting until your cover is about to expire to shop around may not be the best approach. Instead do your research three weeks before, suggests Scott Dixon.
"The 'sweet spot' for renewing your car insurance policy is 21 days to get the cheapest quote," he says. "Make a note in your diary or on your calendar to get various quotes 21 days before your policy expires."
(MORE: Best cars for older drivers)
Which providers insure older drivers? Are there any that don't?
Several insurers market their policies specifically to older customers, says Gareth Shaw. Generally, they'll have high maximum age limits, comprehensive cover levels and an emphasis on features that they think older drivers will value, which can include generous cover while driving abroad and for personal belongings.
"However, don't assume that these policies are always the best deal," he warns.
"As with buying any type of insurance, it's always worth doing your research to get the policy that suits you best."
Scott Dixon points out: "It is illegal to discriminate against elderly motorists by refusing car insurance cover without good reason under the Equality Act 2010. Age discrimination is a protected characteristic."
However if insurers don't want to offer you a policy they will simply raise the premiums to deter you.
At what age might I not be able to get insured?
That problem should be some decades off as some insurers will offer policies to people aged 100 years old and over. However most appear to set the age limit at 110.
For example Aviva says: "The upper age limit for new customers is 84 and for existing customers, we will continue to cover them indefinitely, regardless of the age of the driver."
Look After My Bills Newsletter
Get the best money-saving tips, tricks and deals sent straight to your inbox every week. Make sense of your money in partnership with The Money Edit.
Simon Read is a freelance personal finance journalist. He was the last personal finance editor at The Independent newspaper and now reports on finance matters for the BBC, The Evening Standard, The Daily Mirror and The Sun. He champions consumer rights and is a commentator on a range of tv and radio shows, such as Watchdog on BBC1, Sky News, Channel 5 News, Radio 5 Live, LBC and Talk Radio. He was a money expert on three series of the BBC1 TV show Right On The Money and presented a BBC Radio 4 documentary on fraud as well as battling for fair treatment from companies for two years in his Moneywise Fights For Your Rights column.