How to buy car insurance if you're over 50
Your age can help you get cheaper car insurance especially when you reach the half-century mark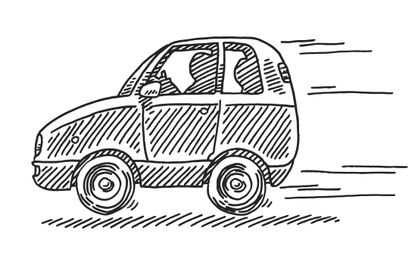 (Image credit: getty images)
Look After My Bills Newsletter
Get the best money-saving tips, tricks and deals sent straight to your inbox every week. Make sense of your money in partnership with The Money Edit.
Thank you for signing up to The Money Edit. You will receive a verification email shortly.
There was a problem. Please refresh the page and try again.
Insurers reckon that because you're 50 you're a more responsible driver, and consequently there's less risk of you having an accident.
That's not guesswork, it's based on years of analysis of claims data.
Insurers know people aged 50 are less likely to be boy racers, more likely to look after their vehicles, and still be healthy enough not to have their driving ability affected by the ravages of the years.
(MORE: Car insurance for the over 50s)
How and why could my premiums be affected if I am over 50?
"Age can materially influence both the likelihood of policyholders making a claim and the cost of such claims when they occur," according to the Association of British Insurers.
Insurer Direct Line says: "As a rule of thumb, for motor insurance premiums can decrease as a driver gets older and more experienced."
The sweet spot when you're experienced enough but not too old is at the age of 50.
That's backed up by the stats: the average cost of a claim is at its lowest for people aged 51 to 55, the ABI says.
The reward you get lower premiums.
The cost of cover is also reduced by your experience, specifically the fact that you've probably built up several years of no-claims bonuses which will help keep premiums down.
What extras is it wise to include?
That depends on the amount and type of driving you do.
Breakdown cover may become increasingly important as you get older and you may want to upgrade from basic roadside assistance to a policy that includes a replacement car.
Signing up for no claims discount protection will add to the cost, but means that if you do have to make a claim, you'll keep your discount.
"It is also wise to include Legal Protection Cover, as car insurers often just offer a car insurance policy which includes the minimum legal cover," says Scott Dixon.
That could prove crucial if you're in an accident with another vehicle and the driver puts in a personal injury claim against you.
How can I keep costs down?
The easiest way to cut insurance costs is to shop around for the best value policies, which may well be not the cheapest.
It's a false economy to choose budget cover which may not pay out when you need it.
"Look at multi-cover policies where your house and car insurance are combined or if you have more than one vehicle in each household," suggests Scott Dixon.
He also advises paying your premium annually as monthly payments invariably cost more.
Don't rule out fully comprehensive cover: it's actually often cheaper than third party, fire and theft.
But do ask about limited mileage, as insurers are likely to offer a discount if you drive fewer miles each year.
In other words, if you're travelling less, either because of a change in work circumstances or you're simply not ferrying the kids around so much, you could save cash.
At what age might my premiums go up?
According to the Association of British Insurers, age-related average premiums will start to rise again when you reach 70.
At that age insurers fear that drivers' cognitive and physical capabilities may diminish.
That makes them more of a risk behind the steering wheel and consequently the cost of cover is likely to rise.
(MORE: How to buy car insurance if you are over 70)
Do I have to tell my insurance provider if I retire?
You should always tell your insurer of any change in your circumstances as if the information it has on file about is incorrect when you claim, it may invalidate your cover.
In fact retiring may help you get cheaper cover if you are likely to drive less or don't have to commute.
Look After My Bills Newsletter
Get the best money-saving tips, tricks and deals sent straight to your inbox every week. Make sense of your money in partnership with The Money Edit.
Simon Read is a freelance personal finance journalist. He was the last personal finance editor at The Independent newspaper and now reports on finance matters for the BBC, The Evening Standard, The Daily Mirror and The Sun. He champions consumer rights and is a commentator on a range of tv and radio shows, such as Watchdog on BBC1, Sky News, Channel 5 News, Radio 5 Live, LBC and Talk Radio. He was a money expert on three series of the BBC1 TV show Right On The Money and presented a BBC Radio 4 documentary on fraud as well as battling for fair treatment from companies for two years in his Moneywise Fights For Your Rights column.