How to buy car insurance if you're a low mileage driver
Make sure you're not paying more than you should if you are a low-mileage driver with this expert advice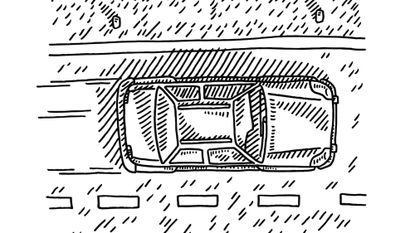 (Image credit: getty images)
Look After My Bills Newsletter
Get the best money-saving tips, tricks and deals sent straight to your inbox every week. Make sense of your money in partnership with The Money Edit.
Thank you for signing up to The Money Edit. You will receive a verification email shortly.
There was a problem. Please refresh the page and try again.
There can be many reasons why a motorist doesn't drive very much. For instance, living in the heart of a city can mean lots of short journeys. Or maybe you only use the car at weekends because you work at home or commute using public transport.
Whatever the reason, if you record a low mileage every year you can benefit from cheaper insurance.
Why could my premiums be lower if I am a low mileage driver?
Limiting your driving mileage is one of the best ways to cut the cost of cover, reckons Swinton Insurance.
"The less time you're on the road means you're less likely to have an accident," it says. That reduced risk means insurers should offer cover at a lower price.
There are two ways to cut the cost of cover. The first is to seek out specialist low-mileage car insurance. Companies such as By Miles offer pay-as-you-go policies, which mean having a tracking device fitted to your car to measure how far you drive. You normally pay an upfront fee to cover theft or damage while it's parked, and then a per mile rate based on the distance you cover each month.
The alternative is to ask your existing insurer for discounts for low mileage. At Direct Line, for example, policyholders can claim cash back if they drive less than they expected to. "If customers drive less than they first thought at the start of their policy, and their mileage is at least 1,000 miles less, then they can claim money back under our Mileage MoneyBack initiative," Direct Line says.
What counts as low mileage?
The Department of Transport reports that the average car in the UK drives 6,500 miles a year.
If you drive less than that in 12 months, it's definitely worth seeking out low mileage insurance.
Some insurers reward drivers who travel less than 7,500 miles a year, so if you drive anywhere close to that figure, it's worth asking.
Specialist insurer By Miles is aimed at people who drive 7,000 miles or less a year, that's 140 miles a week.
If you drive a little more than that, you can cut your mileage by taking more journeys by foot or using public transport. You could even think about setting up a car share with friends or neighbours for regular journeys, such as to work or the shops.
What should a low mileage driver be looking for in a car insurance policy?
The key is to find a policy that reflects your level of driving.
Some insurers have a mileage limit that you agree to but let you top up the limit in 1,000-mile blocks if you need to. Others just let you pay just for the distance you've driven every month. Some offer short-term car insurance that only covers you for a few days, weeks or months at a time.
You're going to need to have a tracker put into your car so that the insurer can see in real time how many miles you're covering.
You'll also need to download an app so that you can see the same information.
If you don't drive much one month, premiums on a pay-as-you-go policy should fall to reflect that. That in itself could prove to be a good thing, reckons James Blackham, chief executive of By Miles.
"Revealing to motorists the true cost of car journeys, means allowing car owners to decide whether or not to take their vehicle for trips," he says.
"That could lead to potential benefits for the environment and for public health."
What extras is it wise to include in a low mileage policy?
Focusing on your mileage shouldn't mean you ignore the other crucial aspects of your policy.
You need to ensure it's adequate for your needs so you should look at the usual extras offered on policies such as protected no-claims bonus, courtesy car, breakdown or legal cover.
It's up to you to decide which of the extras you consider important and worth the additional cash.
What happens if I find myself driving more - do I have to tell my insurance company?
It is crucial to keep your insurer informed about how much you're driving.
If you fail to do so it could invalidate your policy which would means insurers turning down any claims you make.
In extreme cases you could even be charged with insurance fraud, but only if you end up driving much, much more than you told your insurance company you would.
Look After My Bills Newsletter
Get the best money-saving tips, tricks and deals sent straight to your inbox every week. Make sense of your money in partnership with The Money Edit.
Simon Read is a freelance personal finance journalist. He was the last personal finance editor at The Independent newspaper and now reports on finance matters for the BBC, The Evening Standard, The Daily Mirror and The Sun. He champions consumer rights and is a commentator on a range of tv and radio shows, such as Watchdog on BBC1, Sky News, Channel 5 News, Radio 5 Live, LBC and Talk Radio. He was a money expert on three series of the BBC1 TV show Right On The Money and presented a BBC Radio 4 documentary on fraud as well as battling for fair treatment from companies for two years in his Moneywise Fights For Your Rights column.