Classic car insurance: the ultimate guide to cover
Making sure your classic car insurance is up to scratch is essential for your peace of mind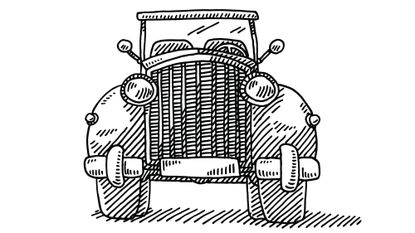 (Image credit: getty images)
If you are lucky enough to own an Aston Martin DB5, Triumph TR7 or an MGB Roadster or a less grand classic car, you will need to find the right classic car insurance for your vehicle.
"There are more than 309,000 classic cars over 30 years old in the UK. Insuring these classic cars is different from insuring a modern car, as owners need to familiarise themselves with terms like 'agreed value' and be on top of any modifications that were made to the vehicle over the years. Specialist insurance providers can help navigate these policy nuances and also give insight into ways to save money on classic car insurance, like joining certain car clubs, said Erin Yurday, CEO of UK consumer research company, NimbleFins.
What is a classic car?
To be called a classic car the vehicle must be more than 15 years old, driven less than 5,000 miles a year and used as a second car.
Car insurers' definitions vary, so check first whether your car is deemed classic before taking out your insurance policy.
(MORE: How to buy a classic car)
What are the benefits of buying specialist classic car insurance?
There are many benefits buying a specialist classic car insurance policy, for example lower premiums, says Pete McIlvenny, business development manager at Carole Nash Insurance.
"Other benefits include salvage retention which allows the client the option to keep the salvage of a vehicle following a total loss. This means that those rare hard to find parts such as knobs, dials, and seats, can be kept and reused on future purchases. Finally, agreed cover (the value of the vehicle is agreed at the inception of the policy) gives peace of mind should a vehicle be a total loss or stolen and not recovered," adds McIlvenny.
There are other benefits to classic car insurance too, for one, a specialist policy can give you extra cover specifically tailored for your classic car.
Classic car insurance will also cover repairs which can be more expensive for vintage cars than for standard ones, as replacement parts can be harder to find, according to the GoCompare website.
What is the difference between specialist classic car and standard car insurance?
Surprisingly, classic car insurance premiums are likely to be cheaper than for a standard car, as classic cars are usually driven with greater care and aren't used on the daily commute to work.
Classic cars also tend to be locked up securely in a garage, all these factors help to reduce premiums.
A classic car that you use won't accumulate a no claims discount (NCD). But some insurers will consider your years of 'claim free driving' instead of the number of years you've had a NCD.
A big difference between specialist classic car insurance and standard car insurance is, that you'll need to be 25 years or older to apply for it.
Otherwise, the classic car insurance policy works in the same way as standard car insurance, and it will pay out if you're involved in an accident or your car is stolen or damaged.
(MORE: How to buy insurance for your classic car)
How to choose the best classic car insurance provider
Before buying classic car insurance, you will need to do your homework, shop around for the lowest premiums, for example on comparison websites or directly on insurers' websites.
Ask yourself questions like does your breakdown policy for your daily driver cover cars 15 years old? Are shows and rally cover included in the policy?
Nash's McIlvenny biggest tip is to "always base your choice on needs not price."
What should a classic car insurance policy cover?
Customers should find five competitive quotes from a range of suppliers. You should look out for:
Agreed value cover. This can be included for free, however, some insurers charge an additional fee for this.
Going abroad. If you want to drive abroad, for example in the EU, ask insurers about increasing cover to drive abroad. As the UK, however, has left the EU, you'll need to carry a physical copy of a 'green card' which is basically proof that you have insurance when driving abroad.
Restoration cover. If your classic car is currently being restored, ask insurers whether your policy will cover your classic car while it's being restored.
Track day racing. If you enjoy taking your classic car around racetracks or take part in time trials, you'll need to ask insurers if you'll be covered for any damage or accidents. Your premiums are likely to be higher depending on how many racetrack events you go to.
Cover for vintage show display. You will need to ask insurers whether you'll be covered for scrapes or bents while showing your car, plus-third-party liability.
Breakdown cover. Make sure you have some sort of classic car breakdown cover, as it won't be necessarily part of your standard classic car insurance policy. Some insurers offer breakdown cover as a policy add-on but check this.
Roadside assistance and local recovery. Some breakdown cover won't cover classic cars because of their age, so check with insurers.
Look After My Bills Newsletter
Get the best money-saving tips, tricks and deals sent straight to your inbox every week. Make sense of your money in partnership with The Money Edit.
Sabuhi is a freelance journalist. She has written about finance for national newspapers, media agencies, and finance-related websites.
With two decades of experience, she has contributed to the FT, Times online, Yahoo Finance, ITN On, Guardian, Express, Daily Mail, Mail on Sunday, Independent, Independent on Sunday, and inews.
She specialises in writing about insurance, mortgages and banking.