Car insurance is getting more expensive... so what can you do?
It's a significant, unavoidable (if you want to stay on the right side of the law) outgoing. And according to market research, the price is going up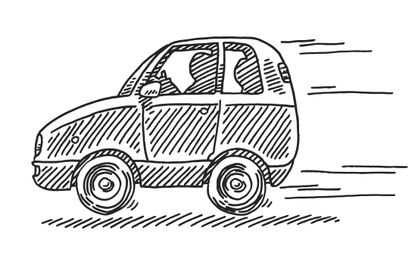 (Image credit: getty images)
After a succession of year-on-year decreases, it looks like the trend for lower premiums has come to an end.
Consumer Intelligence reported a 13.5% increase in the average price of car insurance over the past year to £788, rising to £1,777 if you live in the north-west of England and £1,068 in London.
But why?
There's been something of a price war going on in the car insurance industry in recent years.
Insurers have set prices artificially low to get customers on to their books, knowing full well that they're unlikely to shop around and switch when it comes to renewal.
Elsewhere, cars are getting cleverer, and hence more expensive to fix. Just think about the array of sensors, gizmos and gadgets in the average new car in 2016.
Suddenly, a minor prang where a new front wing and a bit of T-Cut would have done the trick in the past now requires some sophisticated kit to fix.
What can I do?
There's a very quick and easy way to find out if you can get better deal when it comes to renewal, and that's shopping around for you car insurance.
You could also make some savings by tweaking your policy.
Did you know that similar sounding professions can return significantly different results?
Of course, you should never play fast and loose with the truth about your profession, because it will invalidate a claim and also lead to your insurance policy being cancelled if you get found out. So, no pretending to be a primary school teacher when you are, in fact, a bungee jumping instructor please.
Adding a more experienced or 'safer' named driver to the policy could help bring the cost of your policy down too, especially if you're a younger driver or one who's been on the wrong side of a claim or two over the years.
Just make sure you're completely honest about who the main driver of the vehicle is, because lying about this is known as fronting, which could land you in very hot water.
Gocompare.com (opens in new tab)'s car insurance expert Matt Oliver said: "Many in the industry - including me - have been waiting for prices to go up for some time now. It looks like our predictions are coming to fruition.
"When it comes to car insurance, loyalty is seldom rewarded, so make sure you stand yourself in good stead to land the best deal possible at renewal time by shopping around with Gocompare.com."
A freelance personal finance journalist.