Britain's most reliable cars 2021
Looking for the most reliable cars in Britain? These are the brands and models you should be buying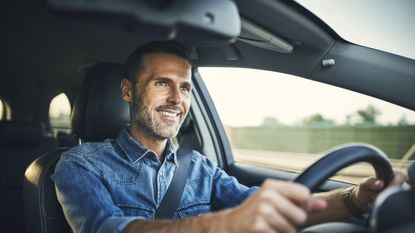 (Image credit: Getty)
Cars need to be reliable above anything else, after all, it doesn't matter how fast a car can get you from A to B if there's only a 50-percent chance it'll complete the journey without stopping on the hard shoulder of a motorway. From small electrical niggles to full-blown engine failures, there's nothing more annoying, frustrating, and potentially dangerous than an unreliable vehicle. So, luckily for you, we've collected the most reliable cars in Britain.
Well, actually, Driver Power survey collected them when it carried out its annual car ownership survey. Driver Power asks thousands of owners about the cars they bought over the last two years – it's one of the largest and most respected car ownership surveys in the UK, and by using this data it means this list is free from prejudice and bias – these numbers are based on cold, hard facts.
What are the trends? Well, Japanese cars have a reputation for being reliable and the results seem to support that, with the top ten list featuring no less than seven Japanese cars. Owners of Lexus, Toyota, Mazda and Honda can sleep well at night knowing they've bought a reliable vehicle.
So, without further ado, here are the top five most reliable cars in Britain.
1. Lexus NX (2015-present)
Striking design, hybird powertrain, and the most reliable car you can buy
Specifications
Best for: SUV with decent running costs
Price: from £36,075
Reliability rating: 96.25%
Body type: SUV
Fuel type: Hybrid
Reasons to buy
+
Smart looks
+
Great interior
+
Low running costs
Reasons to avoid
-
Not the best infotainment system
The most reliable car in the UK is the Lexus NX with its angular design, great levels of equipment, hybrid drivetrain, and all-around tank-like levels of build quality.
Not only is the NX reliable, it's practical too, with enough space for four adults in the luxurious interior and a decent-sized boot.
Okay, it's not quite as sporty as some of its German rivals, and the infotainment is pretty far behind too, but if it's reliability you're after then you can't go wrong with the Lexus NX.
(MORE: Best cars for older drivers)
2. Kia Sorento (2014-present)
This seven-seater SUV is ideal long journeys
Specifications
Best for: Big families
Price: from £39,360
Reliability rating: 96.08%
Body type: Large SUV
Fuel type: Petrol/Diesel/Hybrid
Reasons to buy
+
Seven seats
+
Base-level kit
+
Super practical
Reasons to avoid
-
High trim levels can get expensive
Following closely behind the Lexus NX is the Kia Sorento from South Korea. The Sorento is a large, spacious seven-seat SUV, so it's perfect for large family road trips. It's also super comfortable and well equipped.
Inside the Kia Sorento actually looks pretty stylish and feels quite posh too. As we mentioned, there's plenty of space, but the infotainment system isn't quite as slick as you get in alternatives from Audi, BMW and Mercedes.
3. Toyota Prius (2015-present)
Uber drivers choose this reliable car for a reason
Specifications
Best for: Efficiency
Price: from £28,980
Reliability rating: 95.93%
Body type: Saloon
Fuel type: Hybrid
Reasons to buy
+
Affordable to run
+
Comfortable
+
Large boot
Reasons to avoid
-
Weird looks
-
Outdated infotainment system
If you can look past the Toyota Prius' slightly awkward styling, then you'll be getting a very reliable car. It's pretty roomy, too, and costs pennies to run. If you've been in an Uber then you probably have a good idea of what it's like inside, with enough space to comfortably fit three adults in the back. The car's headroom is decent, and the boot is large enough for a few suitcases.
You'll have to love the slightly dated interior as well, as the Prius just doesn't feel modern inside, with hard plastics and a low-res infotainment system.
4. Mazda MX-5 (2015-present)
Sport and reliable – the perfect mix
Specifications
Best for: Sporty driving fun
Price: from £24,055
Reliability rating: 95.82%
Body type: Sports car
Fuel type: Petrol
Reasons to buy
+
Fun to drive
+
Great value
+
Perfect handling
Reasons to avoid
-
Not the fastest…
-
… Nor the most practical
Who says reliable has to be boring? The Mazda MX-5 came an impressive 4th in the Driver Power survey. The MX-5 is affordable, simple, and hugely enjoyable to drive. The latest version is the finest handling model yet, and it's actually much more practical than you'd expect too, with a reasonably-sized boot and space for two adults.
Of course, you won't be taking the whole family on a week away to Cornwall in the MX-5, but you will have a big grin on your face where ever you go, even if it is just to the shops.
5. Peugeot 3008 (2016-present)
A reliable French car? Quelle surprise!
Specifications
Best for: Practicality
Price: from £27,555
Reliability rating: 95.22%
Body type: SUV
Fuel type: Petrol/Diesel/Hybrid
Reasons to avoid
-
Poor visibility
-
Higher specs can get pricey
Well, this is a surprise – a French car is one of the most reliable cars you can buy. You see, historically, it's not the most reliable nation when it comes to making cars. That's changed in recent years though, with the Peugeot 3008 constantly ranking well for reliability.
The 3008 is a practical family SUV with a large, boxy boot and plenty of character. Sure, it's not perfect, the back seats could be more comfortable and the infotainment system could be better, but if you're looking for a reliable family SUV and want something a little different from the typical Japanese brands, then the Peugeot 3008 could be for you.
Spencer Hart is a travel and lifestyle journalist who has contributed to many sites and magazines throughout his career. He is especially interested in the automotive industry and has attended many car launches and motor shows in the past.