Best cars for older drivers 2021
These cars are comfortable, safe, and easy to get in and out of – perfect for older drivers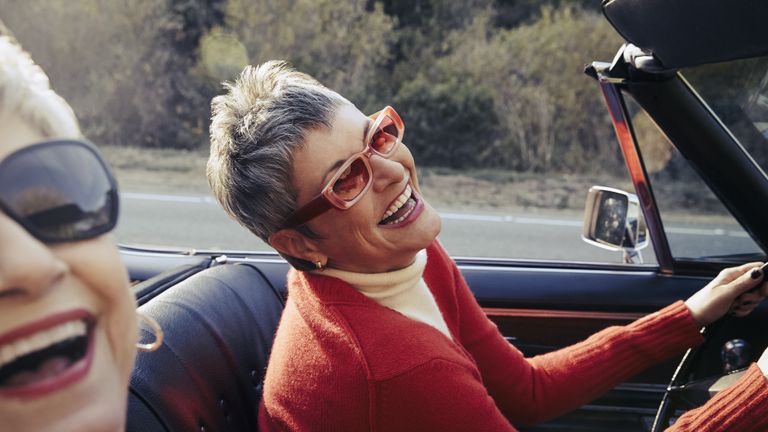 (Image credit: Getty)
By Spencer Hart
When it comes to buying a new car our needs tend to change as the years go on. While some might still dream of owning a Lotus Elise or Lamborghini Countach, it's probably time to start considering some more practical options.
As we get older the way we use a vehicle will change. Of course, retirement means and no more daily commute and fewer journeys in general behind the wheel. That could lead many to trade in their large car for something a little more compact. Maybe, though, you'll be spending more time in the garden (and garden centre) or touring the country with a caravan in tow, which means the latest supermini won't cut it.
That means there's now one perfect car for senior drivers, so we've chosen nine new cars which cover a number of use cases, from superminis to electric SUVs.
(MORE: Car insurance for over 50s)
1. Honda Jazz e:HEV
Safe, easy to drive, practical and efficient thanks to a new hybrid drive system
Specifications
Best for: Perhaps the best all-rounder out there
Price: from £19,045
Body type: Mini
Fuel: Hybrid
Reasons to buy
+Low running cost+Easy to drive+Decent infotainment system+Surprisingly practical
Reasons to avoid
-A little on the pricey side-Average boot space
The Honda Jazz has long been a favourite with older drivers. It wins hearts with the perfect mix of dependability, fuel economy and practicality. Honda has recently released the fourth-generation Jazz, and it's the best one yet. The new Jazz offers better fuel economy, up-to-date connectivity, reasonable running costs and value retention. It's also kinder to the planet thanks to a new low emission 1.5-litre petrol-electric hybrid engine, capable of up to 62.8mpg. Seriously, what's not to like?
2. Kia Soul EV
This compact SUV is electric
Specifications
Best for: Bold, EV style
Price: from £32,445 (After PiCG)
Body type: Compact SUV
Fuel: Electric
Reasons to buy
+Electric performance and range+Running costs+Bold styling
Reasons to avoid
-Boot could be larger-Dull interior
The Soul has been transformed from a mediocre petrol car to a very impressive EV with Kia's electric drivetrain. Insde the bold, boxy exterior is a spacious cabin large enough for four adults and a usable (but quite small) boot. The Soul EV's drivetrain produces 201PS and gets from 0-62mph in a very respectable 7.6 seconds. Even the range is very good – Kia claims you'll get 280 miles on a charge, which means you'll easily get 200 in the real world.
3. Skoda Octavia Estate
An impressive estate from Skoda
Specifications
Best for: Load capacity
Price: from £22,215
Body type: Estate
Fuel: Petrol/Diesel
Reasons to buy
+Huge boot+Good price+Solid build
Reasons to avoid
-Not the most inspiring design
The Skoda Octavia Estate offers excellent value for money if you're after load space and practicality, as the Skoda Octavia Estate is one of the largest cars you can buy whilst being sensibly priced (with affordable running costs, too). Okay, it might not be the most exciting option in the looks or driving department, but what it lacks in those departments t more than makes up for in other departments.
(MORE: How to buy car insurance if you're over 70)
4. Volkswagen ID.3
This electric VW is built for the masses
Specifications
Best for: Compact EV
Price: from £30,300
Body type: Hatchback
Fuel: Electric
Reasons to buy
+Interior space and design+Infotainment system+Tech and options+Range
Reasons to avoid
-Software issues with early cars-Cheap interior (in places)
The ID.3 is one of the most significant cars in Volkswagen's history. It is the first vehicle to utilise a new electric platform and will spearhead a multitude of EVs over the next few years and has been designed with one goal in mind: to bring e-mobility to the masses. The ID.3 is intended to be unintimidating and simple to operate, for example, opening the car and sitting on the driving seat automatically turns the ignition on, and almost all functions can be operated by touch controls or via the "Hello ID" voice command followed by natural language instructions.
5. Volvo XC40
This compact EV frorm Volvo oozes Scandi chic
Specifications
Best for: Scandi chic
Price: from £25,855
Body type: Mid-sized SUV
Fuel: Petrol/Diesel/Hybrid/Electric
Reasons to buy
+Design+Comfort+Space and interior+Infotainment system
Reasons to avoid
-On the expensive side
Oozing Scandi chic inside and out, the Volvo XC40 is available with petrol, diesel, hybrid or 100-percent electric engines. If you've been a Volvo owner for years and you're looking to downsize, or if you're after a premium mid-sized SUV, then the Volvo XC40 is a classy choice. Being a Volvo is safe, comfortable and a pleasure to drive. It has wide doors for easy access, and a high driving position, which gives you a commanding view of the road.
(MORE: How seniors can save money on car insurance)
6. Toyota Yaris
The Yaris may be small but it's mighty impressive
Specifications
Best for: Compact driving
Price: from £20,975
Body type: Super mini
Fuel: Hybrid
Reasons to buy
+Efficient+Fun to drive+Standard equipment levels
Reasons to avoid
-Interior quality-A little noisy
Just like the Honda Jazz, Toyota's supermini is another small car that's long been popular with senior drivers. The all-new Yaris features an efficient 1.5-litre three-cylinder petrol engine and an electric motor combo, which help it return up to 68.9mpg and low CO2 emissions of 92g/km. It's compact and looks great, making it perfect if you're looking to downsize. It's also safe, refined, and benefits from a five-year/100,000 mile warranty.
7. Land Rover Discovery Sport
A large, super-practical SUV for all the family
Specifications
Best for: Towing and family trips
Price: from £32,430
Body type: SUV
Fuel: Petrol/Diesel/Hybrid
Reasons to buy
+Large space+Tow capacity+Comfortable+Great off-road
Reasons to avoid
-Fuel efficiency-Not known for reliability
As we mentioned in the introduction, just because you're growing older doesn't mean you necessarily need to downsize. The Land Rover Discovery Sport is perfect if you plan to tour the UK with a caravan in tow. It's also great if you've got grandchildren to ferry around, thanks to its seven seats and ample places to recharge technology. For the grown-ups, you get large, comfortable seats and off-road driving capability, should you need it.
8. Ford Puma
The Puma is back
Specifications
Best for: Practical, fuel efficient fun
Price: from £22,045
Body type: Compact SUV
Fuel: Petrol Mild Hybrid
Reasons to buy
+Boot space+Standard equipment+Fuel efficient
Reasons to avoid
-Rear seat space-Not the most comfortable-Low seating position
The new Ford Puma gets an on-trend SUV body and bold curvy styling. It's completely different to the old model, with a raised ride height which makes loading and unloading easier, as well as excellent boot space. It's surprisingly fun to drive, too, with perky performance and cheap running costs.
9. Jaguar F-Type
Who says retirement has to be boring?
Specifications
Best for: Thrills
Price: from £54,965
Body type: Sports car
Fuel: Petrol
Reasons to buy
+V8 engine+Surprisingly comfortable+Great fun
Reasons to avoid
-No manual gearbox-If you're looking for practicality, look elsewhere…
Okay, who says sports cars are just for the young? If you've been saving up to have fun in later life, then you can't go wrong with the Jaguar F-Type. It looks amazing outside and is stylish inside – the cabin's cosy and comfortable, but not too difficult to get into. Oh, it's also great to drive, with an award-winning mix of acceleration, sound, adrenaline, and handling. It's well worth spending your retirement funds on!