Are speed awareness courses worth it?
It's taken a few years, but we seem to be catching up with the benefits of speed awareness courses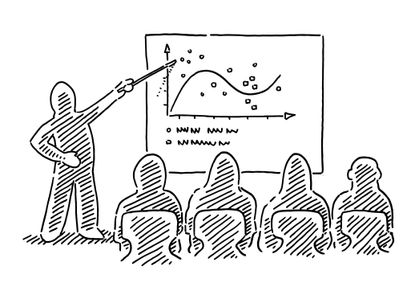 (Image credit: getty images)
Over 1.2 million drivers attended speed awareness courses in 2015, according to the National Driver Offender Retraining Scheme.
That's a 170% increase on 2010, when just over 447,700 motorists opted to attend a course instead of accepting penalty points.
Speed awareness courses might seem boring, but according to a 2015 AA survey, 82% of their members who attended a course said it made them a better or safer driver and 87% would recommend the course to someone else.
Faced with a choice of penalty points and more expensive car insurance in the long run, or a one-off payment, it's an easy choice for many drivers.
Speed awareness courses offer motorists an alternative to penalty points on their licence and the cost is similar to a fine or can even be less. The cost is usually around £100, but that can vary.
To be eligible, drivers must not have been convicted of any other speeding offences in the past three years and the speed at which they were driving must fall into certain criteria – typically over 110% of the limit plus 2mph, but below 110% plus 9mph.
Education, education, education
Ian McIntosh, chief executive of RED Driving School, believes that speed awareness courses are proving popular because education, not penalties, is the right choice.
"It's now well understood that the UK is one of the safest countries in world in which to drive," he said.
"This is due to various improvements over the years but a major contribution has been made by the quality of tuition delivered by professional driving instructors.
"The key to safe driving is education and this includes driving at appropriate speeds for the road conditions.
"If once qualified a driver commits a minor offence we believe that re-education is the key to improved performance, as opposed to simply punitive measures."
(MORE: What happens on a speed awareness course?)
Good attitude
Julianna Skarzynska, 30, a community theatre worker who lives in Stoke-on-Trent, attended a speed awareness course in 2014 and thinks they're a good thing for motorists.
"I enjoyed my course. I found it useful, partly because I wasn't really aware of British speed limits and the dual and single carriageway rules," says Julianna, who's originally from Poland.
"I think the important thing was that from the beginning of the course I had a positive attitude. I see people getting angry when they need to go and I don't think it helps.
"It also helped that the price of the course was similar to the fine."
Don't forget to declare it
While opting for a speed awareness course means that the police don't record your speeding offence as a conviction, you may still need to disclose your attendance to your insurer – or you could end up invalidating your cover.
Gocompare.com's car insurance expert Matt Oliver said: "When applying for car insurance, insurers ask if you have any motoring convictions or prosecutions.
"As neither of these apply to drivers who have attended a speed awareness course the Financial Ombudsman has confirmed that drivers attending a course can honestly answer 'no' to this question.
"However, if an insurer asks specifically about attendance of a speed awareness course, then drivers must provide this information on the application form or at any other time during the lifetime of the insurance policy. Failure to do so may invalidate the insurance."
While attending a speeding awareness course doesn't count as a motoring conviction, the cost of your insurance may still go up says Matt – it depends on your insurer.
"The increase is likely to be smaller than if they had points on their licence," he said. "These drivers also have the option of shopping around to see if they can get a better deal elsewhere."
Look After My Bills Newsletter
Get the best money-saving tips, tricks and deals sent straight to your inbox every week. Make sense of your money in partnership with The Money Edit.
As a freelance content marketer and copywriter, Emily has over five years of experience working with household brands & start-ups alike. She writes articles on insurance, energy, travel and personal finance.