Will energy prices go down in 2023? Latest predictions for October 2022 and beyond
As households grapple with a 54% rise to their electricity and gas bills, we look at whether energy prices will rise again in October and if they could fall in 2023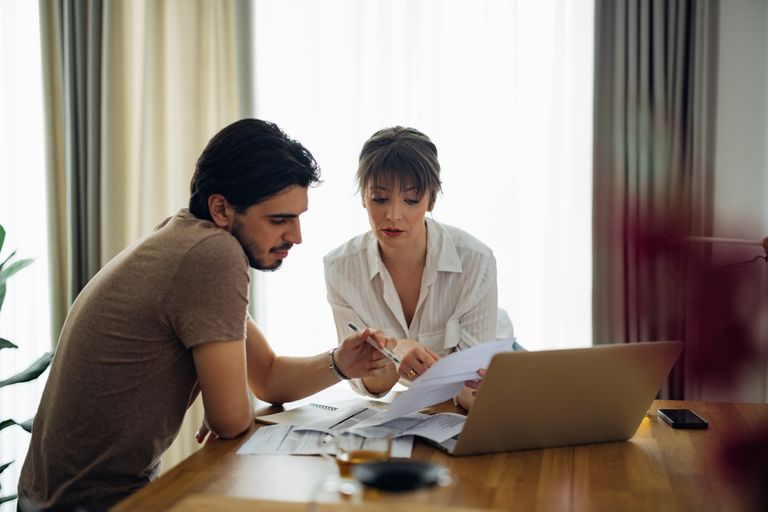 (Image credit: getty images)
Contributions from
With analysts predicting a further increase in the energy price cap in October 2022, households will be wondering if there is a chance prices will go down in 2023. Unfortunately, electricity and gas prices are forecast to remain high throughout 2023 and 2024, according to the latest information from analysts.
Cornwall Insight said hopes for a significant price cap drop in 2023 and 2024 were 'fading' after its default tariff cap predictions for the summer 2023 (April to September 2023) and winter 2023/24 (October 2023 to March 2024) periods went up by 15% in just two weeks up to 12 April 2022. This means households could pay around £2,292 and £2,283 respectively for the two periods - based on typical average usage for those on default dual tariffs. This is almost £200 more than what was predicted at the end of March.
Dr Craig Lowrey, principle consultant at Cornwall Insight, said: "In the space of just two weeks, predictions for the price cap levels due in the summer and winter of 2023 have jumped by over £200 a year for an average household. Of course, many of the variables which drive our forecasts can change before the cap setting periods for next year, but the risk is weighted to the upwards rather than downwards pressure on the price cap right now.
With the cost of living rising, inflation hitting a record high of 7% (and expected to rise to 10% later this year), the 2023 energy price predictions are concerning. To add to the bad news, Cornwall Insight said UK energy bills will remain significantly above normal levels up to 2030 and even beyond.
Will energy prices go up again in October?
Cornwall Insight's prediction that the price cap could increase by another 32% in October 2022 also remains in place, meaning households will pay £2,600 for the average dual-fuel bill in winter.
This represents an average annual increase of more than £600 from the current price cap of £1,971. If this were to happen, it would mean energy prices would have doubled in a single year.
What will happen to energy prices in 2023?
Cornwall Insight predicts the default tariff forecasts for summer 2023 at £2,292 for typical average use - its previous prediction was £2,040. For winter 2023/24, it predicts costs to hit £2,283 for average use - the previous prediction was £2,001.
Although this is lower than the price cap that is forecast for this coming October, when it could hit an enormous £2,600, Cornwall Insight said the likelihood of a return to pre-2021 energy prices looks increasingly unlikely.
The estimated prices for next year are higher than the current April 2022 price cap, which is pushing up energy costs to eye-watering levels for millions of people around the country.
They are also far higher than the very first energy price cap, brought in by Ofgem in January 2019, which was just £1,104.
Cornwall Insight said the energy crisis was due to volatile markets caused by geopolitical and economic concerns, and called on the government to extend its £350 worth of support to consumers.
Bear in mind that predictions for the price cap are just that: predictions. No one knows exactly how wholesale energy prices will change in future. The forecasts for 2023 will almost certainly change, especially for the October 2023 cap given it is 18 months' away. There are also likely to be policy changes to the cap this autumn, which could impact future price caps.
Should I fix my energy tariff to avoid higher prices?
If you are on a standard variable rate, then you are unlikely to find a cheaper deal, as most providers have removed their cheap fixed rate deals.
Take a look at our article - Energy bills have gone up - should you switch to a fixed price energy tariff? - where we explain whether it is worth switching to a fixed price energy tariff.
Several energy suppliers have increased their financial hardship funds to help struggling households - Octopus Energy and British Gas, for example, recently doubled their financial hardship funds for struggling households.
ScottishPower boss, Keith Anderson, said more needs to be done to take action on rising energy bills.
Ruth Emery is contributing editor at The Money Edit. Ruth is passionate about helping people feel more confident about their finances. She was previously editor of Times Money Mentor, and prior to that was deputy Money editor at The Sunday Times. A multi-award winning journalist, Ruth started her career on a pensions magazine at the FT Group, and has also worked at Money Observer and Money Advice Service. Outside of work, she is a mum to two young children, a magistrate and an NHS volunteer.