Best broadband deals December 2022
Here are the best broadband deals right now. Some of the best prices are only for a limited time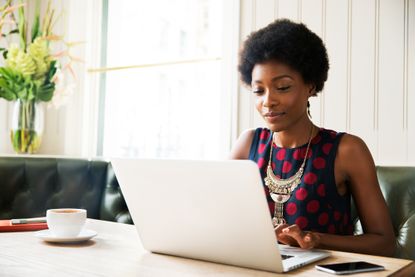 (Image credit: Getty images)
Don't let tech jargon overwhelm you when you're looking for the best broadband deals, every week we pick out five of the best for every budget
It's easy to be put off by the overwhelming number of deals to choose from, but you could be locked into a deal for 18 months or more and you want to be certain you're getting the best deal.
If you haven't switched your broadband provider for some time and are out of contract, then it is easy to switch as you will not be charged a penalty and are not obliged to stay with your existing provider.
As broadband prices have shot up 9 to 10% with the likes of Plusnet and Sky, switching could save you money and even get you better service.
Ultimately the best broadband deal for you will rely on some key factors:
Here are the top deals available now and some for a limited time only. We also explain below what to look out for when picking the best deal for you. You can check availability of the deals in your area with GoCompare, or head straight to the broadband firms website to get the deal now.
Fibre broadband deals this week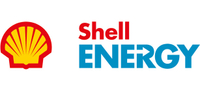 (opens in new tab)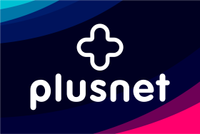 (opens in new tab)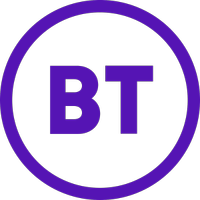 (opens in new tab)
BT Fibre 2 | 67mb | £16.99 per month for 6 months then £33.99 per month | 24 month contract | Plus £110 reward card (opens in new tab)
BT Fibre is offering a 24-month contract with the first 6 months at half price for just £16.99 a month, and then £33.99 for the remaining 18 months. As a bonus, this deal comes with a £110 reward card which can be used anywhere that accepts Mastercard in-store, online or over the phone. Note, this is a broadband-only deal and there are no upfront costs.
Taking into account the 6-month discount and reward card it averages out as costing just over £25 per month.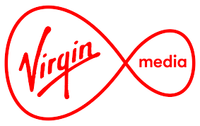 (opens in new tab)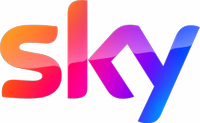 (opens in new tab)
Find broadband deals in your area
Loading...
How to choose the best broadband deal
There are plenty of factors to bear in mind when comparing broadband packages, to help you find a deal that's right for you. You can compare deals via our sister site GoCompare (opens in new tab) - but here are some of the things to look out for.
1. Speed
The speed of your broadband connection is crucial if you do a lot of streaming or play video games online. The last thing you want is for your film to constantly lag, meaning it takes twice as long to actually watch it. Also, if a lot of your household is relying on broadband connection to work from home, this is something to always look out for.
There are websites, like MyBroadbandSpeed (opens in new tab), that allow you to test the speeds of the connection you currently have which you can then use as a benchmark when comparing other deals.
2. Location
Unfortunately there is a real postcode lottery at play when it comes to broadband. Not all broadband providers operate across the country ‒ for example, if you live in Hull, you can make use of KCOM, but the firm isn't going to be available to you if you live in Hampstead or Hereford.
What's more, some locations won't have access to fibre broadband services, meaning you miss out on some of the fastest deals available. Check the GoCompare site and input your postcode to see what works best in your area.
3. Contract length
The length of your broadband contract will impact the price you pay. You could be able to secure a lower monthly bill by signing up to a longer-term deal, but remember you are then locked in for longer. That could be problematic if you find that your broadband package is no longer delivering what you need, which is why it's important to check any exit fees you might have to pay. The other option is to opt for a short-term contract like 6 to 12 months if you know you're likely to swap.
4. Setup fees
Some deals will come with one-off extra charges at the outset, to cover the cost of getting your service up and running. It's important to include these when comparing deals to get a better idea of how much it will cost you overall, and not just what your regular monthly bill will look like. Note, this is only for some providers, there are others that don't charge a set-up fee as part of their package, so look out for this.
5. Additional services
Your broadband deal may be bundled up with other services, like a phone line or pay TV. You'll have to determine for yourself how essential those other services are when comparing deals. For example, common ones include a Netflix or Disney+ as part of a package subscription to a TV service like Sky.
6. Incentives
It's not uncommon for providers to include a host of added incentives to try to win you over, like cashback, vouchers with certain retailers, or even free gadgets like an Amazon Echo. Again, these will need to be factored in when comparing deals.
Do I need a landline?
Broadband packages often come with a landline phone service.
You might not particularly want a landline phone ‒ many people make all of their calls using a mobile, for example ‒ so it can seem counter-intuitive paying for a service you don't actually plan to use.
However, this can be important for two reasons. Firstly, it's just a matter of choice ‒ you generally have more deals open to you if you're including a landline service in the package, with some suppliers not offering broadband-only deals.
What's more, most providers require you to have a proper, working landline in place for their connection to work. As a result, even if you don't ever plan on using it, you will need to have an operating line to make use of.
However, there are other areas of a broadband package where you need to think carefully about whether you're paying for more than you need. For example, there's no point paying extra for a superfast connection if the promised speeds simply aren't achievable in your property.
Similarly, there may be a premium to pay for unlimited downloads, but if you only occasionally download items then this may be an unnecessary added cost.
Customer service for broadband providers
As well as comparing the main features of a broadband package, it's also important to do your homework on the provider itself. After all, there's no point signing up for a deal that appears to have everything you need, only to find that the service is unreliable and the customer service is non-existent.
A good place to start are the quarterly complaints figures published by the regulator Ofcom (opens in new tab). These break down how many complaints each of the main providers receive, as well as the areas that tend to spark those complaints.
Other best buys
Vaishali graduated in journalism from Leeds University. She has gained experience writing local stories around Leeds and Leicester, which includes writing for a university publication and Leicester Mercury.
She has also done some marketing and copywriting for businesses.
When she is not writing about personal finance, Vaishali likes to travel and she's a foodie.