How to reduce your water bill
Water bills are going up across England and Wales in April by an average of £31 a year but there are plenty of ways you can slash your bills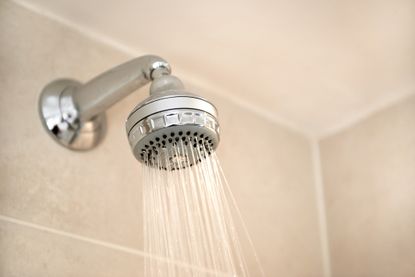 (Image credit: Getty)
Water bills will be going up in April, here's how to make every penny count and save pouring money down the drain.
While this 7.5% rise is still under the current inflation rate of 10.5% - you could pay even more depending on where you live.
According to MoneySavingExpert, (opens in new tab) customers with Anglian Water could see their annual bills rise by £47, £43 for households with Southern Water and £42 for Wessex water customers. Meanwhile, South West Water customers are expected to see an average annual bill rise of just £8 a year.
To help you understand the costs we explain how water bills are calculated and how to get hold of the freebies that can help cut the costs and help the environment.
How to get water-saving freebies to save you money
You may be surprised to hear you can get free water-saving devices from your water supplier. This can include shower heads and tap inserts – that help regulate the water flow, along with shower timers and devices to help detect small water leaks.
One easy way to find out what you can get in your area is to go to the Save Water Save Money (opens in new tab) website and plug in your postcode or go straight to your local supplier's website. You need to be a customer of the relevant water company to qualify for its freebies - so if you're an Anglian customer, you can't expect to order from South East Water for example.
Here's what some of the water suppliers are giving away.
Northumbrian Water (opens in new tab) has free shower timers, water-saving tap inserts, shower flow regulators and universal sink plugs.
South West Water (opens in new tab) offers free replacement shower heads - that use less water without lowering the pressure – along with shower timers, and toilet cistern bags so you use less water per flush and shower and tap inserts.
South East Water (opens in new tab) has a range of free water-saving devices. Kids can get a free 'toothy timer' and there's a big range of free devices for the rest of the household. This includes 'LeakyLoo' detection strips, a four-minute shower timer, and a 'Kitchen Stream' tap regulator which regulates water flow and pumps small bubbles into the stream so you use less water. Pop the devices you want in your free basket to order.
Yorkshire Water (opens in new tab) – customers can get free items including an outside tap jacket – that fits over standard-size outside taps and helps prevent freezing and damage in Winter.
Anglian Water (opens in new tab) – you can get free sink strainers and plate scrapers from Anglian – all in a bid to stop the amount of oil and fat that gets washed down our sinks and clogs up the sewers.
In some cases, there may be a limit to the number of products you can order in one go and it is worth knowing that all stocks of free water-saving gadgets are subject to availability.
With the current Royal Mail strikes some suppliers like South East Water are advising of a potential four-week delivery time.
Easy ways to cut water bills
If you're on a meter, then reducing your water usage will keep costs low - and of course, using less water also helps the environment.
Here are some top tips to help you reduce your water usage:
Change your shower head: Upgrading your shower head (opens in new tab) to an energy-efficient one can save the average family £120 a year, based on both energy and water bills.
Turn off taps: Brushing your teeth under a running tap wastes over five litres of water a minute (opens in new tab). And fix leaky taps. A dripping tap wastes over 5,300 litres of water (opens in new tab) a year.
Wash at 30 degrees: Set the washing machine to 30 degrees Celsius and cut back on one load a week to save £34 a year on both water and energy bills.
Don't overfill the kettle: Most kettles have 'cup' markings, so you can see how much water you need rather than filling the kettle every time. Overfilling wastes water and energy. Boiling what you need saves £6 a year (opens in new tab).
Take shorter showers: Shave one minute off shower time every day and a family of four can save £45 a year (opens in new tab) on metered water bills and £52 on energy bills.
Fill the dishwasher: Wait until the dishwasher is full before switching it on and use the 'eco' cycle for the most energy-efficient setting, to save on water and energy bills.
How are your water bills calculated?
When it comes to the way you pay for water, you can be billed in two ways.
Fixed water rates: paying a fixed price each year – known as 'rateable' billing. This is when bills are based on both the size of your home and where you live.
Water meter: another way of calculating your water bills is by using a meter, which means you only pay for the water you use.
Bills can also include a sewerage charge, which covers the cost of maintaining sewer pipes and getting rid of sewage. The average £419 water bill typically includes £200 for water costs (opens in new tab) and £219 for sewerage (opens in new tab).
Unlike other utility suppliers (electricity or gas for example), you can't switch providers to get a better deal, but you can change the way you are billed to get a better price.
Is a water meter cheaper?
If you have more bedrooms than the number of people living in your home – or the same number – you may be able to save by switching to a water meter.
To find out how much you could save, plug your details into CCW's free water meter calculator (opens in new tab) which helps you estimate your annual water use, and decide whether you could be better off switching to a meter. The Money Edit has also crunched the numbers pitting a water meter vs rates to see which is cheaper.
Whether you can save money may depend on things like how many showers you take and how many times a day you run your dishwasher or washing machine.
If you are one of the 40% of households (opens in new tab) currently on the 'water rates' system, you can ask your water supplier to install a meter for free.
Can you switch from a meter if bills cost more?
If you ask your supplier for a water meter, but then find you're paying more this way, you can ask to go back on your old billing system.
Depending on your supplier, you usually need to do this within one to two years of having the meter fitted. However if you later decide to try a water meter for a second time, you can't switch back again.
Switching back means your meter won't be used for your bills, but it's unlikely to be taken away.
Struggling to pay your water bills?
If you are worried about paying your bills, speak to your water company. Depending on your situation, they may be able to offer payment breaks or help with grants or repayment plans (opens in new tab).
If you live in England and Wales, you can find who your water supplier is by entering your postcode (opens in new tab). If you live in Scotland you should contact Scottish Water (opens in new tab) and Northern Ireland Water (opens in new tab) if you live in Northern Ireland.
Sue Hayward is a personal finance and consumer journalist, broadcaster and author who regularly chats on TV and Radio on ways to get more power for your pound. Sue's written for a wide range of publications including the Guardian, i Paper, Good Housekeeping, Lovemoney and My Weekly. Cats, cheese and travel are Sue's passions away from her desk!