Council tax break for millions in February and March - but rises from April are expected for many
Council tax is typically paid over 10 months - meaning millions of us won't pay it in February and March. But from April you may see your council tax rise up to 5%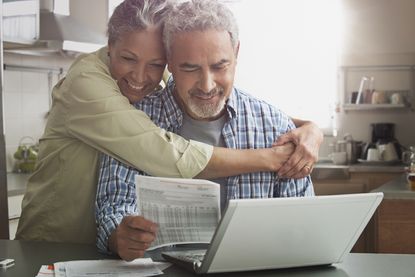 (Image credit: Getty images)
Millions of households won't pay council tax this month and next.
This is because council tax is usually paid over 10 months rather than 12. The 'free' two months fall in February and March, meaning you won't get a bill in these months.
But not everyone pays council tax over 10 months, meaning the two-month payment break in February and March doesn't affect every household, so check your latest council tax bill to find out.
Your total annual bill is always the same, it's just the number of months you pay it over that is different. Your bill will explain the specific dates you have to pay.
For example, the average annual council tax of £1,493 could be paid as £124.41 a month over 12 months, or as £149.30 over 10 months and with two months off.
It comes just before expected rises to council tax of up to 5% from April. Canterbury residents, for example, can expect a rise of 2.24% while Berkshire residents can expect a rise of 6.76%.
Other ways to save on council tax
Get a council tax refund if you have overpaid Around 862,000 households across the UK could be in line for a council tax refund windfall worth an average of £174 each after overpaying council tax
Claim single-person council tax discounts. If you live alone or alone with children you could claim a 25% discount – if you live with people under the age of 18, or people older than that but in full-time education, they aren't counted for council tax purposes
Claim the council tax reduction for pensioners. If you are a pensioner, there's no blanket exemption from paying council tax, but depending on your financial circumstances and living situation you may be able to claim a council tax reduction.
Read more
Katie is staff writer at The Money Edit. She was the former staff writer at The Times and The Sunday Times. Her experience includes writing about personal finance, culture, travel and interviews celebrities. Her investigative work on financial abuse resulted in a number of mortgage prisoners being set free - and a nomination for the Best Personal Finance Story of the Year in the Headlinemoney awards 2021.