How to save money on your mobile phone deal
Knowing how to save money on your mobile phone deal is an essential skill for anyone wanting to make sure they spend wisely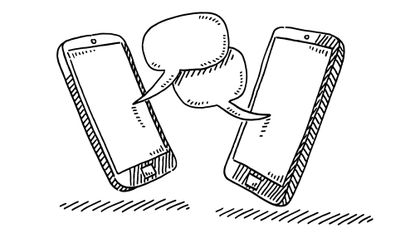 (Image credit: getty images)
Wondering how to save money on your mobile phone deal? If you can't remember when you last reviewed it, or you haven't checked it for a couple of years or more, chances are you might be able to reduce your costs.
Like lots of things, there's often little reward for sticking with the same mobile phone provider year after year, so it's well worth checking to see if you can save money by choosing a different deal.
Here, we explain how to save money on your mobile phone deal, and some of the things to watch out for.
Compare different types of deal from different providers
There are loads of comparison sites which enable you to compare top mobile deals and see whether you're paying over the odds for your current deal. You can apply filters to search for the deals you're interested in, for example, whether you want a SIM-only deal or a monthly contract. You can also filter by budget, so that you aren't shown deals that are out of your price range.
Consider a SIM-only deal
If you already have a mobile phone and aren't looking to upgrade it, switching from a monthly contract to a SIM-only deal could help reduce your monthly costs. With this type of deal, you'll only be paying for your calls, texts and the data you use, rather than for the handset too, which means your bills will be cheaper.
You'll also have more flexibility as you won't usually be tied into a lengthy deal – most SIM-only deals only last for 30 days.
(MORE: Best mobile phone deals SIM-only)
Think about what you need
When choosing a mobile deal, you'll need to consider what you need it to include. For example, think about how much data you're likely to use, and how many minutes of calls and text messages you'll need. Your old mobile bills can give you a useful indicator of your usage.
Don't be tempted to base your decision on price alone, as if you go for the cheapest deal with limited allowances, and you end up exceeding these, you could end up paying more in the long run than you would have for a slightly more expensive deal with more generous allowances.
It's also a good idea to check the network coverage in your area, so that you can be certain that the network you're signing up to provides good coverage where you live.
Understand how much data you actually use
Most of us worry about not having enough data, when in fact lots of us end up overestimating how much we need. Again, if you're looking for a new deal, check your old bills so you can see exactly how much data you tend to use each month. Most people only tend to use up to around 3GB of data a month but sign up for packages offering much more than this, and could save month with a deal offering a lower data allowance.
Avoid unexpected charges
The best way to avoid a 'bill shock' is to make sure you don't exceed your allowances. If you think you are going to go over them, get in touch with your supplier and see if you might be able to buy an extra allowance. You can usually check how much you've used so far by logging onto your online account with your provider, or you can give them a call to ask.
What if you travel abroad?
If you regularly travel overseas, you should check how much you'll have to pay to use your phone abroad. Some network providers have recently announced changes to their roaming charges.
For example, 02 phone users who and exceed a 'roaming limit' of 25 gigabytes (GBs) of data after 2 August 2021, will be charged £3.50 for each subsequent gigabyte of data used. If you've taken out a pay monthly or SIM plan with EE on or after 7 July 2021, then from January 2022 you'll have to pay a £2 daily charge to use your phone in the European roaming zone, which includes countries such as Italy, France, Spain and Portugal.
Always check the different network providers' small print carefully so you understand exactly how much you'll have pay when using your phone overseas.
Don't let yourself be upsold
Network providers will often try to get you to upgrade the mobile deal you're interested in, perhaps by tempting you with a flashy handset, or the promise of unlimited data or calls. Stay focused on what you actually need from your phone, as if you are upsold you're likely to end up paying more than you'd planned rather than saving on your monthly costs.
Haggle with your current supplier
No mobile phone provider wants to lose a to a different supplier, so it's worth seeing what sort of mobile deals they are prepared to offer you before you leave. As a general rule, the longer you've been a customer with them, the more likely they are to offer you a better deal to persuade you to stay.
What if my supplier raises the prices?
Your mobile phone provider is allowed to raise its prices by the rate of inflation and if it does, you won't be able to cancel your contract without incurring a penalty. If you're on a SIM-only deal though, you'll usually be able to vote with your feet and move to a different provider after 30 days.
If your provider increases its charges by more than the rate of inflation, you should be able to leave your contract early without being hit by a penalty charge.
Don't let your children run up your bills
Be careful about handing over your mobile to your kids, in case they run up large bills from 'in-app' purchases when playing games. Either keep your password private so they can't access it without checking with you first, or see if you can turn off in-app purchases.
Pay as you go or pay monthly?
Pay as you go mobile deals, as the name suggests, involves you topping up your phone with credit as and when you need to so you can make calls, send texts and use data. You're not tied into a long contract and you don't usually have to go through a credit check when you apply for this type of deal, which can be useful if you have a poor credit history. If you use your phone regularly, however, a pay as you go deal can be more expensive than going for a pay monthly deal.
If you go for a pay monthly deal, you pay a set amount each month and get a monthly allowance of calls, texts and data to use. If you don't tend to use much of your allowance each month, you might be better off considering moving to a pay as you go deal instead.
Mobile phone contract ending – should I stay or switch?
If your contract is about to finish, and you're happy with your existing network provider, get in touch with them and see what sort of deals you might be eligible for next. You can then compare these with deals available from other suppliers to see whether you're likely to be better off switching or staying put. Make sure the new deals you look at provide you with what you need in terms of data allowances, texts and minutes.