EE vs O2: which provider should I choose?
EE vs O2 – how do these two behemoth mobile phone providers compare on the points that really matter? Let's take a look...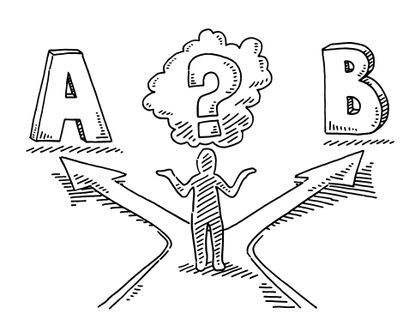 (Image credit: getty images)
Look After My Bills Newsletter
Get the best money-saving tips, tricks and deals sent straight to your inbox every week. Make sense of your money in partnership with The Money Edit.
Thank you for signing up to The Money Edit. You will receive a verification email shortly.
There was a problem. Please refresh the page and try again.
Choosing a mobile phone provider isn't always easy, especially as each one offers so many different deals at a wide range of different costs.
Here, we look at two of the top mobile providers, EE and O2, to see how they compare on price, contract and SIM-only deals, customer service, and any offers and extras they provide.
Cost
There's not much a huge amount of difference between EE and O2 when it comes to cost, but O2 just has the edge as many of its deals are a couple of pounds cheaper each month than comparable deals from EE. Over a two-year contract period, that adds up to a saving of nearly £50, so it's not to be sniffed at.
Every mobile provider launches special offers regularly though, so you might find an EE deal that beats O2 on cost. It's always worth comparing as many different deals as possible to you can be confident you've found the best one for you at the right price.
Result: O2 pips EE to the post on price.
(MORE: How to save money on your mobile phone deal)
SIM-only plans
Both EE and O2 offer a range of several SIM-only deals available if you don't want to be tied into a length contract. EE's 1GB SIM-only deal costs £14 a month, just pipping O2's 1GB deal on price which costs £15 a month. EE has a wider choice of big data allowance 5G data deals, ranging in cost from £20 a month for 120GB to unlimited data for £35 a month, whereas O2 has more deals with smaller amounts of data, including 3GB for £18 a month and 50GB for £30 a month. Its unlimited data deal costs £36 a month.
Result: There really isn't much in it, but if you think you're going to need a lot of data from your SIM-only package, EE has a broader range of deals available.
Contract deals
EE offers a whopping 232 pay monthly contract deals to choose from, so there's certainly no shortage of choice. If you're on a limited budget, deals start from £16 a month for a good as new 128 GB Google Pixel phone with 4GB of data each month and unlimited minutes and texts, or £17 a month for a new Oppo handset with 500MB of data and unlimited minutes and texts. Both deals have a £30 upfront cost. At the other end of the spectrum, you can get an iPhone 12 Pro Max 512 GB phone with unlimited texts, minutes and data for £109 a month from EE, with a £30 upfront cost.
O2 offers a smaller number of contract deals than EE, but there are still plenty to choose from. If you're happy with a refurbished phone, when we checked, O2 was offering a 64GB like new iPhone X with 1GB of data each month and unlimited minutes and texts for £26 a month and no upfront cost. Its most expensive deals are at £69 with a £50 upfront cost.
Result: Both providers offer a wide range of options, so whichever one you go for you'll be certain to find a deal that suits your needs. EE probably has the edge though, just because it has more deals to choose from.
Coverage and speeds
According to Opensignal's Mobile Network Experience Report (April 2021) EE has 4G availability 95.3% of the time compared to 89.3% for O2. EE continues to be unbeatable in terms of download speeds, with a Download Speed Experience of 39 Mbps compared 17.3 Mbps for O2.
Result: EE is a clear winner for both coverage and download speeds.
Extras and benefits
Depending on which plan you choose, you may be able to choose from a range of free benefits. These include access to Apple Music, Apple TV+, Apple Arcade, BT Sports Ultimate, and a Video Data Pass which enables you to watch as many videos as you like on Netflix, YouTube, BritBox and more, worth £8.99 a month.
All plans include various free benefits including an EE Lifetime Warranty, an annual device MOT, £10 off protective kit, rapid repairs and superfast delivery.
When you create a plan with O2, you can pick from a range of extras, including Disney+, Amazon Prime and Audible. You'll also automatically become a Priority Member, which means you can access gig tickets up to 48 hours before general release, as well as benefitting from prize draws and special offers.
Result: Priority membership is a great perk and available to everyone with an O2 number, and although EE offers some good benefits too, not everyone can take advantage, so O2 wins this one.
Cancellation policies
If you choose to terminate your agreement with EE before your minimum term ends, a cancellation charge will apply which is known as a Remaining Contract Charge. The amount you'll have to pay will depend on how long your contract has left to run.
If you decide to leave O2, you can cancel your contract with it by giving them 30 days' notice. If you cancel before the end of your minimum term, you may be charged early termination charges.
Both providers' early termination charges include the agrees tariff charges for the remainder of your contract term, including any discounts you're entitled to, including VAT. O2 and EE take out 4% for early receipt of payment to get the final charges owed.
If you want to switch from EE or O2 and you're out of contract, you won't have to pay penalty charges.
Result: A tie - both O2 and EE have very similar cancellation policies.
Customer satisfaction
According to Ofcom's 2020 customer service report, O2 mobile customers were more likely than EE customers to be satisfied with their reception or mobile signal strength, and were also more likely to feel that they're getting value for money. The report found that 85% of O2 customers were happy with their reception or signal strength, compared to 84% of EE customers, whilst 87% of O2 customers felt they were getting value for money, compared to 84% of EE customers.
However, both companies were neck and neck when it comes to overall customer satisfaction with their service, with 93% of customers with both O2 and EE saying they were satisfied.
Result: O2 just beats EE for satisfaction with reception and value for money, although it's level pegging for overall customer satisfaction.
Look After My Bills Newsletter
Get the best money-saving tips, tricks and deals sent straight to your inbox every week. Make sense of your money in partnership with The Money Edit.