Cost of living payments – £150 disability payment to land in bank accounts from June
More than six million people will receive a £150 disability cost of living payment from 20 June. We explain who is eligible, which other payments are due and why you need to watch out for scammers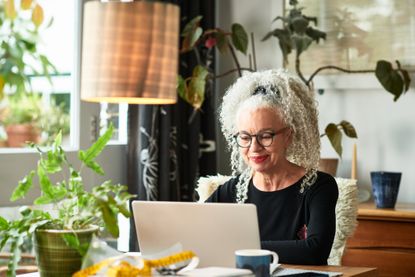 (Image credit: Getty images)
More than six million people across the UK will receive their next disability cost of living payment between 20 June and 4 July.
The payment from the Department for Work and Pensions (DWP) will be a lump sum of £150 and paid to disabled people who receive certain benefits.
This disability payment is part of a wide-ranging package to help people navigate the cost of living crisis.
Around eight million households should have already received their first £301 cost of living payment in their bank account between 25 April and 17 May.
This £301 payment was the first of three cost of living payments worth £900 in total to eligible households across England, Scotland, Wales and Northern Ireland.
The second and third payments will be made on later dates, which are yet to be announced.
You do not need to apply for any of these payments, because if you are eligible, it should be paid into your bank account automatically. Payments are tax-free and don't affect any benefits you receive. You also do not have to repay the money.
If you are due to receive the full £900 of living payment, plus additional payments for those with disabilities or claiming pension credit, you could be due up to £1,350 in total.
Who is eligible for the £150 disability cost of living payment?
The six million people who will get the disability cost of living payment need to be in receipt of one of the following benefits:
Attendance allowance
Constant attendance allowance
Disability living allowance for adults and children
Personal independence payment (PIP)
Adult and child disability payment in Scotland
Armed forces independence payment
War pension mobility supplement
Who is eligible for the £301 cost of living payment?
In order to qualify for the £301 payment, you will need to claim one or more means-tested benefits or tax credits, or be entitled to receive them, during a specific time period.
These dates are between 26 January 2023 and 25 February 2023.
The full list of qualifying means-tested benefits and tax credits are:
Income-based jobseeker's allowance
Income-related employment and support allowance
Income support
Working tax credit
Child tax credit
You can get the first £301 cost of living payment even if you were not eligible for the previous £650 cost of living payment last year.
Do I need to claim the £301 payment?
If you are eligible to receive the £301 payment, it will be paid automatically.
You do not need to apply for it and the payment should have appeared in your bank account with the reference "DWP COLP" along with your national insurance number.
There will also be two further payments, providing you are eligible, of £300 and £299, which are expected to be paid this Autumn and next Spring.
Further details on this have yet to be announced.
Pension credit can unlock eligibility for the £301 payment
Pension credit can provide a weekly payment to low-income pensioner households but can also unlock entitlement to other payments and discounts.
Pensioners who are on a low income and don't already receive pension credit are being encouraged to check their eligibility by DWP. If they made a successful backdated pension credit application by 19 May, they could still qualify for the £301 cost of living payment.
Households who are eligible for the £301 payment solely through tax credits, and not means-tested benefits, will get their payment from HM Revenue and Customs (HMRC).
What should you do if you haven't had your £301 payment?
On 3 May, the government said 99% of those eligible had already got their money – this still leaves around 80,000 people who haven't received their payment.
If this is you, and you think you're eligible for a payment, you can report a missing Cost of Living payment through the government's online service.
Bear in mind that this link is aimed at existing benefit claimants – newly eligible ones should still get their £301 cost of living payment automatically but this may not be until after 17 May.
When using the government portal, you'll need to put in your personal details including your full name, address and date of birth along with your national insurance number.
If you are indeed eligible for payment, this should then be made within two weeks of your claim, although there's no guarantee of this as the process could take longer depending on the number of claims.
The online portal will be open for three weeks, starting from 18 May, however beyond this, you can still report any missing payments by leaving a message on your online benefits journal.
Watch out for scammers
You won't need to make a claim for these payments if you are eligible, but the DWP is warning households to stay on their guard for scammers contacting you about cost of living payments.
It is reminding people that they won't need to apply for payments, and that it will not contact anyone asking for personal details by text or email.
Read more
Sue Hayward is a personal finance and consumer journalist, broadcaster and author who regularly chats on TV and Radio on ways to get more power for your pound. Sue's written for a wide range of publications including the Guardian, i Paper, Good Housekeeping, Lovemoney and My Weekly. Cats, cheese and travel are Sue's passions away from her desk!