Wrongful prepayment meter installation: could you be due compensation?
Prepayment meter customers may be in line for compensation after a scandal involving British Gas. We explain when can an energy firm can apply for a warrant to break into your home and install a prepayment meter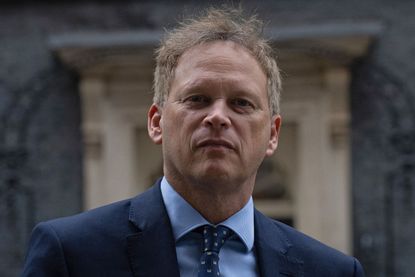 (Image credit: Carl Court)
Energy suppliers have been given until Tuesday (7 February) to report to Business and Energy Secretary Grant Shapps how they plan to make right wrongful prepayment meter installation in vulnerable customers' homes.
The action could include providing compensation to customers affected.
The demand from the Business and Energy Secretary comes after an investigation by the Times (opens in new tab) revealed British Gas sent debt collectors to break into vulnerable customers' homes to force-fit pre-payment meters.
An investigation by the i paper (opens in new tab) also revealed that energy firms have been granted an astronomical number of court warrants since July 2021: 500,000 warrants have allowed firms to force entry into properties to fit the pay-as-you-go meters.
Citizens Advice (opens in new tab) has already called for a ban on energy suppliers "forcing" customers onto prepayment meters. Around 3.2 million people ran out of credit on their prepayment meter last year because they couldn't afford to top up, according to the charity.
There are currently around 4.5 million households on prepayment meters for their energy bills, with numbers on the rise.
Schapps said that he was "appalled" that vulnerable customers had their home broken into: "I'm also concerned the regulator (Ofgem) is too easily having the wool pulled over their eyes by taking at face value what energy companies are telling them.
Ofgem has launched an investigation into British Gas and last week told all energy firms to suspend the forced installation of prepayment meters.
When can an energy firm apply for a warrant to break into my home and install a prepayment meter?
Currently, energy firms must apply to a court for a warrant if they need to break into a customer's home and install a prepayment meter because arrears have built up.
But energy suppliers are supposed to have exhausted all other options before doing so. This includes:
a review of your payments and debt repayments
payment breaks or reductions
more time to pay
access to hardship funds
Energy suppliers are also not supposed to use a warrant application as a solution for vulnerable customers, such as elderly people, families with young children, pregnant women and those who are chronically sick.
Nor can they use warrants on people who would find the experience very traumatic.
Katie is staff writer at The Money Edit. She was the former staff writer at The Times and The Sunday Times. Her experience includes writing about personal finance, culture, travel and interviews celebrities. Her investigative work on financial abuse resulted in a number of mortgage prisoners being set free - and a nomination for the Best Personal Finance Story of the Year in the Headlinemoney awards 2021.