Why do people still not understand their energy bills?
If looking at energy bills gives you a confusion-induced headache, you're definitely not alone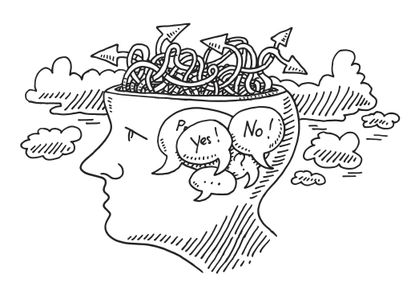 (Image credit: getty images)
Look After My Bills Newsletter
Get the best money-saving tips, tricks and deals sent straight to your inbox every week. Make sense of your money in partnership with The Money Edit.
Thank you for signing up to The Money Edit. You will receive a verification email shortly.
There was a problem. Please refresh the page and try again.
A poll of over 2,000 households by Engie found that one in five people don't understand their energy bills.
The issue of befuddling bills is hardly a new one. In 2014, Ofgem introduced a number of major reforms that were supposed to make bills simpler, clearer and fairer for consumers.
Tariffs offered by gas and electricity suppliers were streamlined, price comparisons on bills became mandatory and new standards were put in place to ensure that companies speak to their customers in clear, jargon-free language.
Yet years on from these changes, many customers feel none the wiser. So why are energy bills still so confusing, and what should be done about it?
All in the details
"Most people know energy is measured in kWh, and that pre-payment is a more expensive way to buy energy," says Aled Stephens, an insight and analytics consultant at Energy Saving Trust.
"However, knowledge of different energy sources is much lower. Most people do not know which fuels are more expensive than others - for example, that electricity is more expensive than gas - so there's still work to be done."
Further confusion arises when it comes to understanding the variation in prices from different energy suppliers.
(MORE: How to find the best energy deals)
Alex, a graduate research assistant from South Wales who recently purchased her first home with her partner, feels these differences in cost should be better explained.
"I really don't understand how different companies charge such different rates," says Alex. "We're currently paying about £99 per month for gas and electricity from our current provider, yet when we look on comparison sites we're getting quotes for £60-£70 per month."
Alex isn't the only one feeling frustrated. Engie's survey found that more than a quarter of people believe they aren't paying a fair price for their energy. But in order to get the best deal, consumers first need to understand how their energy use is calculated.
(MORE: How to switch energy supplier)
More clarity needed
Even energy experts admit that understanding the figures on utility bills can be a challenge.
Steve Battlemuch, chairman of not-for-profit energy supplier Robin Hood Energy, believes that companies have a duty to tell their customers exactly what they're being charged for, particularly when prices are prone to change.
"The markets for both gas and electricity are extremely complicated, with prices varying due to things such as weather, national and international events, natural disasters and politics," explains Steve. "But all a customer sees is their prices going up. Being open about these costs and their fluctuation is the most effective method energy companies can take to help their customers understand their energy bills."
First-time homeowner Alex wants to switch energy suppliers, but confusing policies and unexplained price hikes have stopped her in her tracks. "One company I was considering automatically takes more money during winter, even if you haven't used more energy," she explains.
"It's not clear to me how it works and how they can pre-emptively charge for energy. It makes me feel like I would rather have a fixed rate than a variable tariff."
The future of energy bills
The changes introduced by Ofgem in 2014 mean that energy suppliers must give their customers personalised information on the cheapest tariff they offer in bills and annual statements. However, some experts believe more drastic measures are required to help customers manage their energy spend.
"Energy companies could overcome the lack of clarity surrounding bills by allowing their customers to design their own, bespoke bills," suggests Chris Cullen of Echoed Managed Services, an organisation that helps businesses to improve their customer service and billing processes.
"The priority needs to be adaptability. Energy suppliers need to work to ensure that their customers are able to access the billing style that suits their own needs, whether that's a digital method or a paper version, a simple bill that contains headline information or a more detail-oriented statement."
Look After My Bills Newsletter
Get the best money-saving tips, tricks and deals sent straight to your inbox every week. Make sense of your money in partnership with The Money Edit.
Matt is a copywriter for small businesses with big ideas and writes about consumer finance.