When is the best time to put the central heating on? Your heating questions answered
With the cost of energy rising, It's important to have all the facts before turning up the thermostat. We look at when you should put your heating on, how high to set it and other ways to heat a room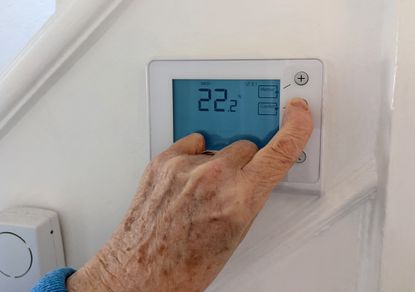 (Image credit: Getty images)
Rising energy bills are a big concern for millions of people across the UK. This month the government's Energy Price Guarantee froze energy prices to protect households from even bigger increases after warnings the average household's energy bill could hit £6,000 in 2023 for average typical use.
It does not mean that households can relax. While you may often hear that the typical household will pay around £2,500 for their energy, ultimately the size of your bill will come down to your energy use ‒ if you have your heating on all the time, then you will end up paying far more.
Even taking into account the £400 energy grant households will receive, it still means a typical household energy bills will cost almost double compared to last winter
It means with the weather starting to turn chillier, it's time to ask exactly when you should turn up the thermostat to help save on energy costs.
Is it too early to put the heating on?
There's no right answer to what month we should start using the central heating ‒ really, it's driven by the weather and the needs of those living in the home. But of course, most of us want to leave it as long as possible to keep bills low.
According to Ryan Collier, a heating engineer and director of Heat Pump Source, it's generally a good idea to start turning on the heating once the average outside temperature starts to fall below 15 degree Celsuis. "This is typically in late September or early October," he adds.
Sarah Broomfield, an energy expert at Uswitch, suggests this year may be different: "The best day for turning on your heating will be different every year, depending on how warm it is outside. Hopefully, October will be a warm month, meaning we can keep the heating off for longer."
By keeping your heating use to a minimum before the temperatures drop to that level, you can limit the amount you end up spending on your energy use, which will come in value when the temperatures really do drop and you can't avoid turning the heating on.
Should you leave your heating on low all day?
According to experts at Uswitch and the Energy Saving Trust, it is not cheaper to leave the heating on low all day because it means energy will be used on an ongoing basis.
Leaving your heating on low all day uses more energy as your home is always losing heat - a certain amount of energy leaks out of your home depending on how good your insulation is.
Households that are well insulated might argue that keeping your heating on low all day is worth it as they are less likely to lose heat from their windows or walls. Uswitch says if you have a well insulated home and want to know if keeping the heating on low all day works for you, then you should test it out.
You can keep it on low for one full week, and on the second week you can schedule the heating to come on twice a day. If you are testing which is more cost efficient, then keep tabs on your smart meter or take a meter reading at the beginning and end of each week to see how much energy is being used.
However, both Uswitch and the Energy Saving Trust are clear that having the heating on only when you need it is, in the long run, the best way to save energy, and therefore money.
It is worth checking if you are eligible for government grants which could save you thousands when installing measures to heat your home in an energy efficient way, for example the Energy Company Obligation (ECO) and Boiler Upgrade Scheme.
What time of day should you put your heating on?
There are undoubtedly times when you are less likely to need the heating on, such as when you are asleep or out of the house at work.
"I would recommend turning your heating off at night, or when you are not at home, as this will help to save energy and lower your bills," says Collier.
Temperatures tend to be lower first thing in the morning and once the sun goes down - and it's here that ultimately it will come down to how much you really need the heating on.
Of course, coming from a long day at work to a freezing home isn't much fun. As a result, you might want to schedule your heating to come on for a period of time before you typically arrive home.
What if you are working from home and can't rely on a nicely heated office? Here it may be worth only heating a single room if that's where you do all of your work. That way you won't be spending money heating rooms elsewhere in the property, which you won't be feeling the benefit from.
How high should I set my heating?
We all have different preferences when it comes to the temperatures of our homes, but according to Collier most people feel comfortable when rooms are between 18 and 21 degrees Celsius.
This is echoed by the Energy Saving Trust which recommends heating your home to between 18 to 21 degrees Celsius during winter and the World Health Organisation which suggests 18 degrees for healthy people.
If you're going back and forth between a couple of temperature options, remember that small sacrifices do count according to Broomfield: "Turning it down by just 1°C can save you over £100 a year; making little difference to your home's temperature but having a real impact on your energy bill."
And see our article on how two simple boiler tricks could slice another £300 off your bill.
Why leaving it to the last minute could cost you
The financial situation understandably means that many people want to hold off turning on their heating for as long as possible. Even with the Energy Price Guarantee, the average family will still be paying more than double to heat their home than last year. Given that, it can be tempting to try to slog through until switching on the heating is inevitable.
But it is worth noting that there can be significant downsides to leaving it a bit too long.
For example, as the temperatures drop, there is an increased chance of pipes freezing. This can then cause issues when you do attempt to heat your home, preventing the heating and hot water from working properly. Even worse, frozen pipes can burst, resulting in leaks and potentially even flood damage within your property.
Claiming on your insurance to help with the cost of the repairs can take a while, putting your finances under greater strain, while there will also be a knock on effect on the cost of your home insurance premiums in future.
And if you want to avoid claiming on your insurance, then you will have to foot the bill for the repairs from your own pocket.
Most cost efficient way to heat a room
A useful place to start is with insulation. If your home is properly insulated, then it will keep the warmth generated within your property, meaning you don't need to have the heating on for as long. Measures could include getting draught excluders for windows and doors, while big energy suppliers offer free loft and cavity wall insulation to those on certain benefits or on low incomes.
It's also worth looking into the health of your boiler. As your boiler ages, it becomes less efficient ‒ essentially, it needs to be on longer to heat your home to the required level, meaning you incur higher bills. Servicing your boiler will mean spending up to £100 and if you have to replace your boiler you will spend even more but it will save you money in the long run.
Read more: how the Wallace family's targeted heating, dehumidifiers, logs and laundry technique has cut their energy consumption by 30%
Look After My Bills Newsletter
Get the best money-saving tips, tricks and deals sent straight to your inbox every week. Make sense of your money in partnership with The Money Edit.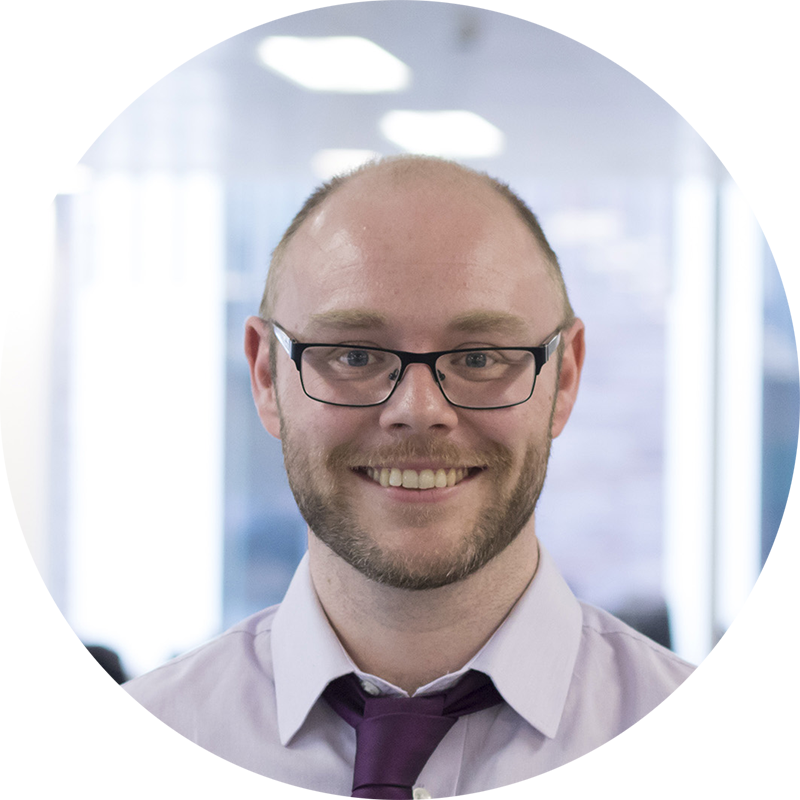 John Fitzsimons has been writing about finance since 2007, and is a former editor of Mortgage Solutions and loveMONEY. Since going freelance in 2016 he has written for publications including The Sunday Times, The Mirror, The Sun, The Daily Mail and Forbes, and is committed to helping readers make more informed decisions about their money.
With contributions from