The hazardous ways to heat and light your home you should avoid
As households look for cheaper ways to use electricity in the home amid energy costs rising, an insurer warns it is encouraging hazardous choices. We've asked the experts how you can stay safe and what to avoid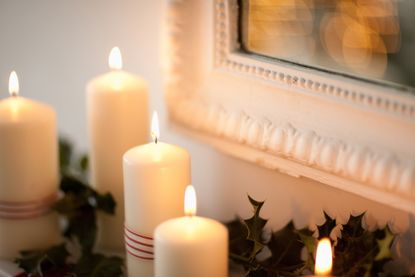 (Image credit: Getty images)
Look After My Bills Newsletter
Get the best money-saving tips, tricks and deals sent straight to your inbox every week. Make sense of your money in partnership with The Money Edit.
Thank you for signing up to The Money Edit. You will receive a verification email shortly.
There was a problem. Please refresh the page and try again.
Households are trying to heat and light their homes at a lower cost but there are concerns over hazardous choices, as research reveals one in seven people might use candles to light their home to keep energy bills down, posing a fire threat.
The research, by Zurich UK, has found fires caused by candles can leave households with average repair bills of £18,000.
The insurer's research also found Liverpool, Manchester, Nottingham, Glasgow and Sheffield are amongst the cities where people are most likely to light candles in their home.
Paul Redington, property claims expert at Zurich UK said: "The energy crisis is forcing people to make tough – and potentially more hazardous – choices over how they heat and light their home.
There is now concern that accidental blazes could become more commonplace this winter as households use candles to keep energy bills down or cope with potential blackouts."
Here we explain the hazardous ways to heat and light your home to avoid and the fire-risk appliances you shouldn't leave running unattended overnight.
SAFETY TIPS WHEN USING A CANDLE TO LIGHT YOUR HOME
A small candle might seem harmless, but if it causes a fire in your home it could lead to thousands of pounds in damages.
It's important to use candles safely. Here are some safety tips that Zurich UK suggest households follow:
If you leave the room, put the candle out. Never leave it on when going out of sight.
Don't blow a candle out yourself, do it with a spoon to avoid sparks flying.
Keep candles away from flammable objects for example bedding, furniture, books and bedding.
Put a fire alarm in your home and test it weekly.
When finding a place to put candles, make sure it's a stable surface, away from children and pets.
Don't leave lit candles near an open window and don't move it around
Don't burn multiple candles next to each other because this could cause them to flare.
In the event of a fire, you should get out, stay out and call 999.
HOW TO USE YOUR ELECTRIC BLANKET SAFELY
The London Fire Brigade are aware that electric blankets are a popular option to keep warm in the winter and cost effective, but they warn households should use them with care. Here's how:
Electric blankets are an increasingly popular option to keep warm this winter, cutting back on the cost of putting the heating on.
It's wise to know how to buy and use an electric blanket safely:
Regularly check the blanket to make sure there is no wear and tear. If there is, it needs to be replaced
The blanket would also need to be replaced if it makes a buzzing sound when turned off
Check to see if the blanket has a Kitemark. If it does, it means the blanket has been tested by experts and is more safe to use
To prevent damage of the wires in the electric blanket, you can store it flat or roll it up
Always read the instructions manual to get it up and running the correct way
Don't use a hot water bottle when using your electric blanket
Never switch the electric blanket on if it is wet
RISKS OF USING YOUR FIREPLACE FOR THE FIRST TIME
If you plan on using your fireplace, it's essential you know how to set it up properly and the risks that come with using it.
The National Chimney Sweep Guild advises that before beginning to use your fireplace you get your chimney cleaned professionally, checking for animal nests and any deterioration - ensuring it is safe to use. You should get your chimney cleaned at least once a year.
Also check the surroundings of the fireplace and remove any flammable items for example clothing, books and home decor.
According to the National Chimney Sweep Guild, here's how you can safely start a fire in a fireplace:
Put 2 medium pieces of firewood on the metal grate, with around a 6 inch gap
Fill the gap with crumpled newspaper (tinder) and cover the tinder with kindling
Then place two more firewood pieces on top of the other logs in the fireplace, but be sure to leave room for ventilation
Make sure the fireplace vent is fully open
Now it's time to light the fire by twisting a single piece of newspaper, lighting it and holding it upwards towards the chimney (high up in the fireplace). Then light the kindling
Once the fire is alight, you can keep adding firewood when needed to ensure the flame stays visible
It's important to always put the fire out if you leave the room for safety.
When you have your heating on or find other ways to heat your home, for example by using the fireplace, they burn gases, wood, oil and coal which produces a poisonous gas called carbon monoxide.
Which? recommends every household should have a carbon monoxide alarm. It will sound a loud alarm if it detects that there is enough carbon monoxide in the air to harm you.
The big danger is you can't see it or smell it, so you could leave an appliance on and not know that it is releasing carbon monoxide.
If the alarm does ever go off, you need to open all doors and windows in your home, turn off all fuel burning appliances and seek medical advice as soon as possible.
AVOID OVERLOADING PLUG SOCKETS
It's easy to turn your electrical appliances on and forget about the risks that come with it, like overloading plug sockets. Here's how to prevent it according to Electrical Safety First.
Check the rating of your extension lead before plugging in appliances. The most common rating stands at 13A, but also can be as low as 10A or even less.
So when plugging appliances in, you should make sure it doesn't exceed the maximum rating of the extension leads, as it could cause the plug to overheat and start a fire.
You can use the Electrical Safety First overload calculator to ensure you are not exceeding the rating of your plug.
Electrical Safety First also recommends never plugging one extension lead into another.
THE RISK OF LEAVING ELECTRIC APPLIANCES ON OVERNIGHT
If you're substituting your heating for an electric blanket or a portable electric heater, it can be unsafe to leave appliances on overnight.
Insurance companies and energy experts tell you the risks and how to stay safe when using appliances overnight.
Electric heaters London Fire Brigade is warning people using electric heaters. It dealt with a case in April where a woman sadly died because she had her heater too close to her and it got caught under her recliner chair. London Fire Brigade ask people to keep electric heaters away from furniture and bedding, make sure the heater is in good condition/ working well and never repair or service it yourself.
Electric Blankets Martyn Allen, Technical Director of Electrical Safety First says: "we would remind people to follow some simple guidelines if they decide to use electric blankets, as the results of using them incorrectly can end up causing a fire.
"When it comes to electric blankets, it is important that people carry out a visual check of their blanket before use to look for burn marks or damage and to never use it with a hot water bottle or when it's folded or severely creased."
Related articles
Look After My Bills Newsletter
Get the best money-saving tips, tricks and deals sent straight to your inbox every week. Make sense of your money in partnership with The Money Edit.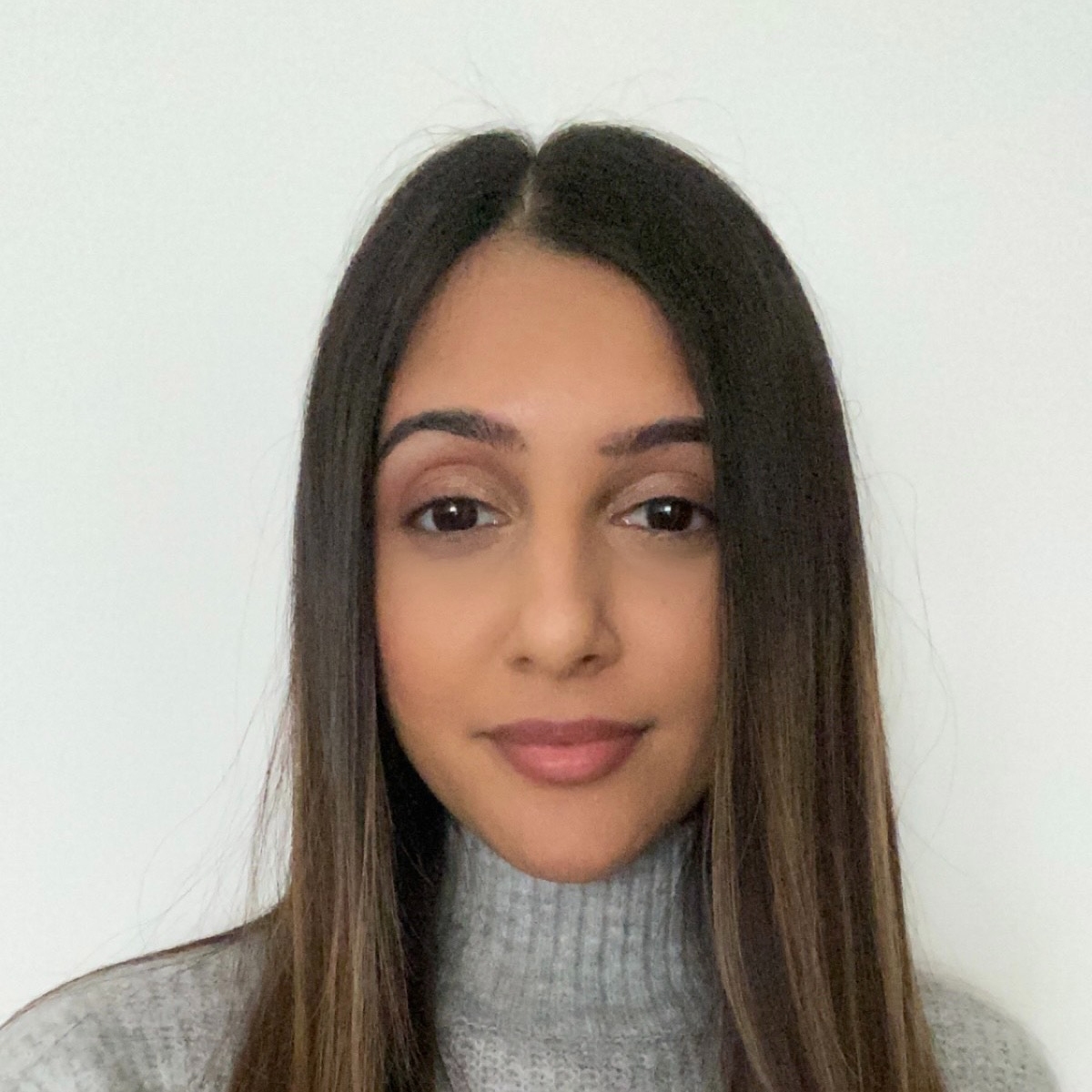 Vaishali graduated in journalism from Leeds University. She has gained experience writing local stories around Leeds and Leicester, which includes writing for a university publication and Leicester Mercury.
She has also done some marketing and copywriting for businesses.
When she is not writing about personal finance, Vaishali likes to travel and she's a foodie.