Millions of households could switch their energy supplier from July - will you?
After getting used to the idea that there was no point in shopping around for a better deal, households could see the return of competitive fixed-price energy tariffs from July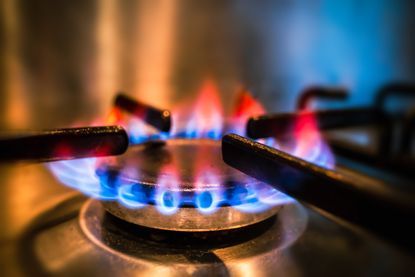 (Image credit: getty images)
Households could see the return of competitive fixed-price energy tariffs from July that would make switching suppliers worth their time.
Falling wholesale gas prices combined with reduced government support look set to provide suppliers with the chance to offer millions of customers more competitive deals.
It means the number of households switching their energy supplier could skyrocket from July.
Since the start of winter, the Energy Price Guarantee (EPG) has been lower than almost all energy tariffs - effectively limiting the savings that households can make by switching suppliers.
Households have had to get used to the idea that there was no point in shopping around for a better deal because there simply wasn't one - while in some cases seeing their energy supplier go bust and being transferred to a new one.
It means household switching rates dropped from an average of 496,000 electricity supply points moving per month in 2019 to just 85,000 per month in 2022.
But now, there may finally be an incentive to switch suppliers again and save money.
The return of fixed energy tariffs?
With government support through the EPG rising to £3,000 in April, and decreasing wholesale prices lowering supplier costs, there is now a good chance that suppliers will be able to offer fixed tariffs that compete with the capped government prices.
Consumer expert Martyn James says: "Put in plain English, if wholesale prices drop, then the energy deals could be lower than the energy price cap - if the firms pass this on to the consumer. And that's a big if.
"And this could stimulate a mini surge in switching deals after a year and a half where this wasn't possible. But the devil is in the details. So switching to a fixed deal might seem like a good idea - but it depends on how long the deal lasts," he adds.
"Last year around August, many fixes hit the market. But these locked people in to much longer periods at high rates. This said to me that energy firms predicted that rates would go down, but if they had locked people into pricier deals for five years, they'd make more cash," he explains.
"Also exit fees increased tenfold. So in short, yes, switching could be back if prices drop enough to stimulate competition. But don't fix without checking all the facts."
Data analyst Cornwall Insight points out that if wholesale gas prices rise again it will be a different story: "If the wholesale market volatility, as experienced in 2022, returns, it could become uneconomic or impractical for suppliers to offer the kind of competitive tariffs in question.
"However, the current market conditions suggest there may be room for households to have a wider engagement in the energy market than they have in recent times."
It is widely accepted that while the Ukraine war continues, there is potential for volatility around wholesale energy prices.
Kate Mulvany, Senior Consultant at Cornwall Insight said: "The energy market is complex, making it difficult to predict the effects of policy changes on consumer behaviour and energy pricing. However, if suppliers' costs decrease and government-supported rates remain relatively high, it is likely we will see a significant revival in reasonably priced energy plans, with millions of households finally able to take advantage of the savings they have been missing out on for years.
The potential for switching energy suppliers from July comes just before regulator Ofgem announces the energy price cap for April to June on 27 February. We explain what that means for your bills.
Read more
Katie is staff writer at The Money Edit. She was the former staff writer at The Times and The Sunday Times. Her experience includes writing about personal finance, culture, travel and interviews celebrities. Her investigative work on financial abuse resulted in a number of mortgage prisoners being set free - and a nomination for the Best Personal Finance Story of the Year in the Headlinemoney awards 2021.