SSE Energy vs Shell Energy – which energy provider should I choose?
SSE Energy vs Shell Energy – we compare these two energy providers on the things that really matter.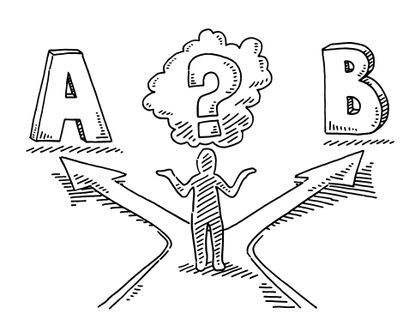 (Image credit: getty images)
SSE Energy Services is one of what was known until recently as the 'Big Six' gas and electricity suppliers and has around eight million customers, while Shell Energy has "just shy of one million customers".
SSE Energy was bought by OVO Energy in 2020 but operates as a separate supplier, while Shell Energy is the new name for Utility Warehouse after it was bought by Shell and rebranded in March 2019.
But how do they compare on the things that really matter? Let's find out.
SSE Energy vs Shell Energy: number of deals
SSE Energy offers these tariffs (as well as its standard variable tariff and its Fix and Drive electric vehicle tariff):
SSE Fix and Control v3
Fixed-price energy for two years, plus a Google Nest thermostat E (RRP £199) and a Nest Hub (second generation and RRP £89.99). You must have a smart meter installed and the exit fee is £75 per fuel.
SSE Fix and Protect v3 Bundle
Includes SSE Heating Cover 50 for £12 a month with a £50 excess per call-out, smart meter installation, and no exit fee.
Shell Energy: as well as its standard tariff, it offers a range of fixed-price energy plans and a carbon-neutral tariff:
Go Further July 2023 v2 (fixed for 25 months)
Broadband discount plus carbon credits for electricity and gas. Exit fee: £30 per fuel.
Energy June 2024 plus Bill Credit (fixed for 36 months)
Like the13-month fix but includes up to £150 bill credit. Exit fee: £50 per fuel.
MORE: How to find the best gas and electricity deals
SSE Energy vs Shell Energy: what are the cheapest deals?
SSE Energy vs Shell Energy: green credentials
SSE Energy's electricity is made up of 51.9% renewable energy and 48.1% gas.

It offers Go Green, a green energy upgrade product that provides 100% renewable electricity and five trees planted each year for £3 a month. Its 100% renewable electricity comes from wind, hydro, solar and landfill gas, backed by Renewable Energy Guarantee of Origin (REGO) certificates. It does not offset emissions from gas.
Shell Energy's electricity is from 100% renewables such as wind, solar and biomass, backed by REGO certificates.

Its Go Further tariff is carbon neutral, offsetting carbon dioxide emissions from the production and distribution of gas and electricity.
MORE: which are the greenest energy suppliers?
SSE Energy vs Shell Energy: offers and incentives?
SSE Energy Services customers can join its reward scheme to buy advance tickets to events at The SSE Hydro, in Glasgow and The SSE Arena in London and apply for an upgrade to these venues' lounges.
Shell Energy customers can join the Shell Go+ rewards programme with a 3% saving on up to 60 litres of fuel a month at participating Shell service stations, plus personalised offers.
What's the customer service like?
In the Which? annual survey of energy customers, SSE Energy Services came joint 22nd place out of 25 and kept customers waiting on the phone for an average of almost 10 minutes.
It ranked 23rd out of 35 companies in the Citizens Advice energy supplier survey, with a score of 2.8, but scores 4.5 on Trustpilot with 76% rating it as excellent.
Shell Energy ranked 17th in the Which? survey and answered the phone, on average, in just over four minutes. It recently won gold for the best large customer service team at the European Contact Centre and Customer Service awards.
It came 26th out of 35 companies in the Citizens Advice consumer survey, with an overall score of 2.55. It scores 3.9 on Trustpilot, with only 48% citing it as excellent.
(MORE: Customer service of UK's largest energy suppliers ranked)
* Prices assume a household in the London area with medium annual consumption of 2,900kWh of electricity and 12,000kWh of gas on a dual-fuel tariff, paying by monthly Direct Debit. There will be regional price variations, so check prices in your area. Prices were correct on 08/06/2021. Source: MoneySuperMarket
Conclusion
SSE Energy Services had the cheapest deals on our search if you are also looking for a boiler maintenance or broadband deal – but check the small print carefully as exclusions and a hefty exit fee can apply to add-ons.
It languishes towards the bottom of Which?'s customer survey but scores well on Trustpilot. Meanwhile, Shell Energy came 17th in the Which? survey but had quite a few bad reviews on Trustpilot.
SSE Energy Services' Go Green scheme for 100% renewable electricity costs an extra £36 a year, while Shell Energy's are already renewable – so bear that in mind when comparing these suppliers' tariffs and deciding which is best for you.
Hannah is a freelance financial journalist. She has written on topics including consumer rights, personal finance, homes and property for magazines, newspapers and websites including DIYgarden.co.uk, Ocean Finance, Moneywise, and The Daily Telegraph. In her spare time, she grows her own veg, plays bridge and looks at ways to save money on her household bills.