"Scottish Power increased my direct debit 215% - The Money Edit helped me bring it right back down"
Some customers' bills have risen at a much faster rate than April's 54% increase in the energy price cap. Christine tells how The Money Edit helped her when overnight her direct debit went from £117 to £369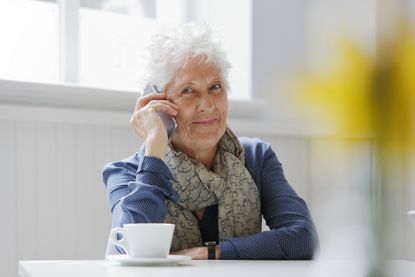 (Image credit: Getty images)
Look After My Bills Newsletter
Get the best money-saving tips, tricks and deals sent straight to your inbox every week. Make sense of your money in partnership with The Money Edit.
Thank you for signing up to The Money Edit. You will receive a verification email shortly.
There was a problem. Please refresh the page and try again.
Since the energy price cap rose 54% in April, some customers have seen unjustifiable increases to their direct debits. One reader explains how she dealt with a shock 215% rise in her direct debit and you can too.
Energy firms are allowed to increase their customers' direct debits based on estimated annual energy use and rising wholesale prices of gas. However, as people take to social media to highlight astronomical direct debit rises, some suppliers appear to be taking advantage by demanding bigger than necessary payments.
Christine Thomas was shocked when she received an email from Scottish Energy explaining her direct debit would increase from £117 to £369. She had only been with Scottish Energy a few months after her former supplier went bust and was unsure about how to proceed.
"I started reading the news more closely. A few links later I found the Money Edit. Its editor Kalpana Fitzpatrick advised me to call Scottish Energy, point out the dramatic jump in my direct debit and emphasise I was actually in credit. I started to feel confident that I could make the call."
The 79-year-old who lives in Vale of Glamorgan initially didn't succeed. "The first time I got through I was told I could speak to someone if I waited for a call. I waited an hour and it turned out to be a terrible line - I couldn't hear a thing - so I asked for them to call back. But they didn't! I did the same again and this time I only had to wait for 40 minutes!"
Once she was through, Christine stuck to the script that The Money Edit had suggested. "My direct debit was put back down to £117 and I was even offered to have it put down to £99 but I am happy to stay in credit as it could help me later in the year."
The price cap rose from £1,277 to £1,971 at the start of April - a 54% increase. However, as some energy firms appeared to unfairly hike bills shortly afterwards, the energy regulator Ofgem launched an investigation. It means some firms could be hit with fines if found to have increased customers' direct debit payments by 'more than is necessary'.
What are your rights?
You don't have to wait for Ofgem to take your energy supplier to task - if your direct debit increase is unreasonable, then let your provider know. The Money Edit's Guy Anker saw his direct debit rise from £42 to £116 and fought back.
You have a right to ask for a fair direct debit that accurately reflects your probable usage. You can ask by email, phone, app or online chat, depending on your supplier's communication options.
"Don't just accept things," agrees Christine who has hearing issues and struggles to do everything online. "This situation has been a wake-up call. I need to be able to charge my mobility scooter but actually I do misuse energy sometimes and I can do better. It has made me think twice about my energy use."
Look After My Bills Newsletter
Get the best money-saving tips, tricks and deals sent straight to your inbox every week. Make sense of your money in partnership with The Money Edit.
Katie is staff writer at The Money Edit. She was the former staff writer at The Times and The Sunday Times. Her experience includes writing about personal finance, culture, travel and interviews celebrities. Her investigative work on financial abuse resulted in a number of mortgage prisoners being set free - and a nomination for the Best Personal Finance Story of the Year in the Headlinemoney awards 2021.