Prepayment meter energy vouchers worth millions of pounds unclaimed - how to get yours
380,000 energy vouchers were left unclaimed by households on prepayment meters, Post Office data reveals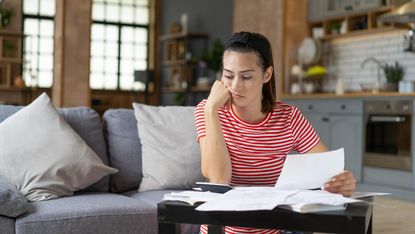 (Image credit: Getty images)
One in five households on prepayment meters has not redeemed energy vouchers in October and November to help with their energy bills.
81% of energy vouchers were claimed in October and November according to Post Office figures, leaving around 380,000 homes with unclaimed vouchers. Missing out on £132 support with energy bills.
Every household in the UK is receiving £400 through the Energy Support Scheme and customers who pay their energy bills via direct debit have automatically received the £66 monthly payments in their bank account.
Unfortunately, customers on prepayment meters have to claim vouchers to receive the same support via email or post. Vouchers then have to be taken to a local PayPoint store or a Post Office to be credited onto a meter.
Not only have many of those on pre-payment meters - who are often considered vulnerable - missing out on essential financial support, but wrongful prepayment meter installation has also been making the headlines.
The government is urging energy suppliers to do more so customers can take advantage of the help they are entitled to.
They said suppliers should make a minimum of three attempts to reach customers by using more than one means of communication, which can be via post, text message or email.
The deadline to claim the November vouchers was 5 February which has now passed, but there are still ways to claim.
How to claim the energy vouchers
Although the vouchers have expired, there is still time to claim if you are on a prepayment meter.
To claim the vouchers you can contact your energy supplier, check that they have the correct contact details on record - your address or email - and ask it to reissue the vouchers.
If you haven't claimed the vouchers for October and November, make sure you tell your energy supplier this, so you can be issued all of the support you are entitled to.
Other help available on energy bills
There is more help available on energy bills that you can take advantage of.
Find out what's available for more help with energy costs: what can you do if you can't pay your energy bill?
Related articles
Vaishali graduated in journalism from Leeds University. She has gained experience writing local stories around Leeds and Leicester, which includes writing for a university publication and Leicester Mercury.
She has also done some marketing and copywriting for businesses.
When she is not writing about personal finance, Vaishali likes to travel and she's a foodie.