Octopus versus Bulb versus OVO – which is best for green energy?
These three energy providers are known for their green energy, but how do you choose between them?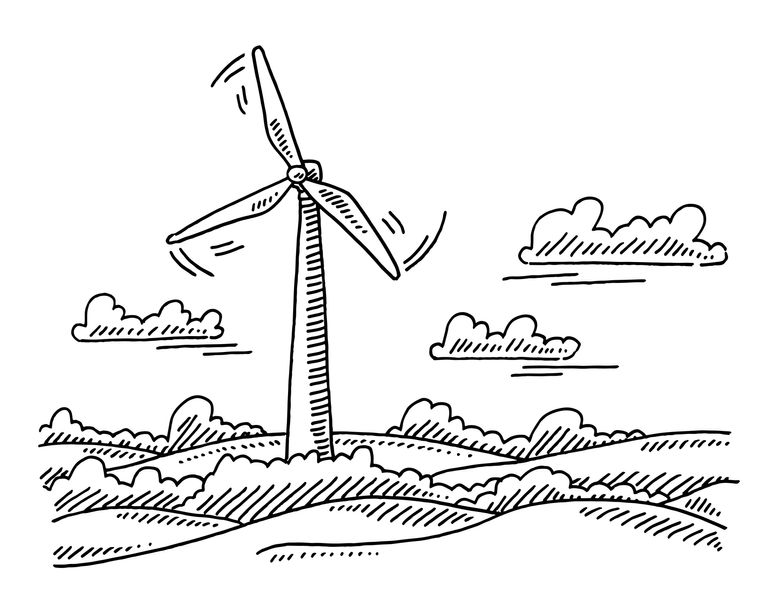 (Image credit: getty images)
Octopus, Bulb and OVO are all known for their green energy, so how can you tell which is the best provider for you?
We've compared all three on the things that matter, from price and available incentives to their green credentials and the quality of their customer service.
Let's see how they fair.
(MORE: How to choose the best gas and electricity supplier)
Who are they?
Octopus Energy has 2.2 million customers in the UK and says it is the largest investor in solar power in Europe.
Bulb Energy has 1.7 million customers and says it is the UK's biggest supplier of carbon-neutral energy.
In 2019, OVO Energy acquired SSE Energy Services – which operates separately – and is now one of the largest energy suppliers in the UK with five million customers.
Scope of deals
As well as its variable tariff, Octopus offers:
Octopus Go: This smart-meter tariff offers drivers a cheap rate to charge electric vehicles (EVs) for four hours overnight.
Bulb offers two variable tariffs – Pay Monthly and a Pay As You Go, supplying 100% renewable electricity and carbon-neutral gas.
As well as its variable Simpler Energy tariff, OVO offers:
OVO Drive
Customers can power their home and EV car from 13.5p/kWh, day or night
Better Energy
One-year fixed plan, smart meter not essential. Tariff available only on OVO's website. Exit fees: £30 per fuel
(MORE: How to find the best deals)
Which has the cheapest deals?
(MORE: How to save money on your energy bills)
Green credentials
Octopus supplies 100% renewable electricity, sourced from wind (75.3%), solar (21%), and hydro (3.7%) power. It has PPA agreements with over 100 renewable generators across the UK. It also gets some of its energy on the open market, matched by REGO certificates.
Gas is only carbon offset on its Super Green tariff, which costs around £5 more a month and is used to help remote communities globally develop green energy.
It won the Renewable Energy Association's award for the company that has done most to advance UK renewables for two years running.
(MORE: Green tariffs)
Bulb Energy's renewable electricity comes from wind (78%), solar (18%), and hydro (4%) power. It offsets emissions from its gas supply by supporting carbon-reduction projects around the world and says "a chunk" of its gas mix is green gas, bought by matching customers' usage with Renewable Gas Guarantee of Origin certificates (RGGOs).
Bulb buys some of its electricity directly from renewable generators across the UK and the remainder through REGOs.
OVO Energy offers 100% renewable electricity, which is primarily wind, solar and hydro power. (Its fuel mix says 51.9% of electricity is renewable while 48.1% is natural gas but the latter figure relates only to the OVO Group's other brands).
It matches electricity used by customers by buying REGOs and has used a PPA to buy 100% of the power from the 90MW capacity Barrow Offshore Wind Farm, enough to supply 80,000 homes.
In partnership with the Woodland Trust, it plants a tree per customer every year and has planted 1.8 million trees.
Gas is not offset for all OVO customers, except on its OVO Beyond upgrade. For an extra £6 a month, it supplies 15% green gas and offsets 85% through carbon-reduction projects. It does this by matching the biogas it buys with RGGOs, rather than sourcing it directly. It plants five trees a year for every customer who upgrades.
(MORE: Which are the greenest energy suppliers?)
What kind of incentives do they offer?
Sign up to Octopus directly via a referral code, and you and your referrer will get £50 of energy credit added to your account balances.
Switch to Bulb, and it will refund up to £60 per fuel if your supplier charges exit fees. Refer a friend, and you will both get £50 credit when they switch dual fuels.
OVO customers earn 3% interest on their energy credit balance in their first year, 4% in their second year, and 5% each year after that on balances up to £1,000.
How good is the customer service?
In the Which? annual survey of energy customers, Octopus Energy came second out of 25 companies and kept customers waiting on the phone for an average of two minutes.
It came fifth out of 35 companies in the Citizens Advice energy supplier survey, with a score of 4.15 and scores 4.8 on Trustpilot.
It has won Which? Recommended Provider for four years running.
Bulb came joint 10th in the Which? survey, keeping customers on hold for an average of almost 10 minutes.
It came 18th in the Citizens Advice customer service survey, with a score of 2.95 and it scores 2 on Trustpilot, but out of a pool of 100 reviews – its Trustpilot page is temporarily closed. For a fairer score, focus on the surveys.
OVO Energy came joint eighth in the Which? survey and kept customers on hold for almost seven minutes.
It came 16th in Citizens Advice customer service comparison tables with a score of 3.1. It scores 4.2 on Trustpilot.
(MORE: Customer service of UK's largest energy suppliers ranked)
Conclusion
These three suppliers are known for their green energy – and their tariffs are not too pricey – but also take a look at Good Energy, Ecotricity and GEUK.
All three suppliers buy some of their renewable electricity directly from UK generators, using Power Purchase Agreements (PPAs). The remaining electricity is matched by buying Renewable Energy Guarantee of Origin (REGO) certificates.
Octopus Energy does not offset its gas except on its Super Green upgrade, while Bulb offsets all its gas so it is carbon neutral.
OVO Energy's renewable electricity is matched by REGOs and it has a PPA with an offshore wind farm. It offers greener gas on its OVO Beyond upgrade (15% of green gas and the rest is offset).
Octopus Energy's Super Green tariff is a tariff to consider as it achieved Uswitch silver status in its green accreditation scheme, which means that at least 42.9% of its electricity is bought from renewable generators under PPAs. It also has award-winning customer service.
Prices assume a household in the London area with medium annual consumption of 2,900kWh of electricity and 12,000kWh of gas on a dual-fuel tariff, paying by monthly Direct Debit. There will be regional price variations, so check prices in your area. Only Bulb's variable tariff appeared in our search. Prices correct on 12/06/2021. Source: Uswitch
Hannah is a freelance financial journalist. She has written on topics including consumer rights, personal finance, homes and property for magazines, newspapers and websites including DIYgarden.co.uk, Ocean Finance, Moneywise, and The Daily Telegraph. In her spare time, she grows her own veg, plays bridge and looks at ways to save money on her household bills.