Octopus Energy and British Gas double their energy bill hardship funds
Octopus Energy and British Gas have increased their financial hardship funds to help struggling households. Could you be eligible for help with your energy bill from your provider?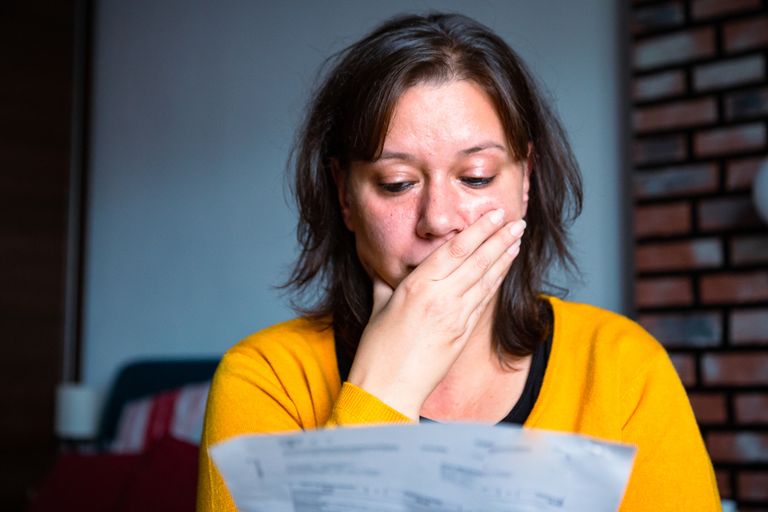 (Image credit: getty images)
Two major energy providers have doubled their hardship funds in a bid to help struggling households cope with soaring gas and electric bills. Millions of people have seen their energy bill rise dramatically since the start of April when the energy price cap, which sets the limit for how much firms can charge customers, was hiked by 54%. Other household costs are also soaring, such as food prices and tax bills.
Octopus Energy is the latest firm to announce it is increasing the size of its hardship fund, Octo Assist, from £2.5m to £5m. British Gas has also recently added an extra £2m to its scheme.
If you are on low income and struggling to keep up with your gas and electrcity bills, then you may be eligible for help with energy costs via certain providers' financial hardship funds.
Several energy firms already have little-known hardship funds that give out grants, and in some cases write off debts up to a certain amount, for struggling households. Some providers have only recently set up such funds, like Shell Energy, while others have moved to increase the size of their hardship funds.
It's crucial to contact your provider as soon as possible if you are struggling, as these hardship schemes will be in high demand and could close at any time if they run out of funds.
We explain which suppliers offer hardship funds and whether you could be eligible for support.
How to get help from Octopus Energy's hardship fund?
Octopus told The Money Edit its hardship fund, Octo Assist, has no criteria for eligibility. Instead the supplier decides whether a customer will get help on a case-by-case basis after speaking to them directly. The firm has helped over 36,000 customers this way since the energy crisis began last year.
The fund offers monetary credits to cover a negative balance or temporary support. For example, if a customer has lost their job and won't be able to pay the bills going forward, the fund might support them even if they are in credit and historically have always paid their bills on time.
To apply for help you have to fill out Octopus' online form.
Aside from financial support, Octopus Energy also offers its customers payment holidays, free and discounted electric blankets, as well as the free loan of thermal imaging cameras to identify draughts in their homes.
How to use the British Gas hardship fund?
The British Gas Energy Trust offers grants of between £250 and £750 to help customers pay their bills.
To be eligible you have to currently be a British Gas customer - previously anyone could get help, not just customers. You have to have an outstanding debt of between £250 and £750 that you are struggling to pay, and have less than £1,000 in savings. During 2020 and 2021 the Trust gave out almost 8,000 grants this way and has recently increased its funding with an extra £2m to help even more customers.
When you apply online you'll have to show proof of household income and a meter reading of your gas and electricity.
Help with energy costs: what is Shell Energy doing?
Shell has launched a new £5m hardship fund to support its customers. Like Octopus, its fund has no criteria for eligibility and decides whether a customer will get help on a case-by-case basis. The firm has also not confirmed how much its grants are worth.
Shell advises that customers get in touch as soon as possible and speak to its payment support scheme. Any grant will be used to reduce your energy debt. Other help on offer includes temporarily reducing your direct debit or setting up a new payment plan.
What is Bulb Energy doing to help with energy costs?
Bulb Energy's fund is now open and will offer its eligible customers a £140 grant, write off energy debts up to £2,000 and energy efficient appliances. Bulb told The Money Edit that it is currently contacting customers who've previously applied to the fund to set up appointments.
The firm says eligibility for a £140 grant will include those living with high levels of fuel poverty, those who don't have access to the gas grid, if they or someone they live with has a disability or long-term health problem or they pay for their energy by topping up their meter. It is also available to those who received the Warm Home Discount between 1 April 2021 and 31 March 2022.
Debt will be written off up to £2,000 if a struggling customer has over £150 of energy debt, but is able to pay for their ongoing energy usage and they, or someone they live with, has a disability or illness, or has been through a significant life change in the past 18 months which affects their ability to pay.

Customers might also be eligible to receive a free energy efficient appliance such as an oven, washing machine, fridge, freezer or microwave if they are struggling financially and have one or more essential appliances that are either faulty or over 12 years old.
Can E.on Energy customers get help with bills?
E.on's Next Energy Fund doesn't specify how much its grants are worth but they are used to pay off energy bill debts, and replace household white goods and gas boilers.
The grant comes with a price tag: customers must demonstrate that they are committed to being financially stable by making agreed regular payments for their energy use over a three-month period during which time any debt will be suspended.

If your application is successful then the grant will be awarded. At this point E.on will clear any debt and offer customers a replacement appliance such as a cooker, washing machine or fridge.
Does Ovo Energy have a hardship fund to help with energy costs?
The Ovo Energy Fund is currently not accepting new applications. We will update this article when we get word of this situation changing.
The fund offers one-off payments to customers who have an energy bill debt. Customers must have a debt of at least £150, earn less than £16,190 a year and be able to show they have a 'valid reason affecting your ability to pay'.
Help with energy costs: what is EDF doing?
EDF has not confirmed the value of its grants but they will go towards bills and more energy-efficient white goods.

Customers must first register with EDF Priority Services to be given the go-ahead to apply for help from the Customer Support Fund on the Let's Talk website.
What is Scottish Power doing to help low income customers?
The Scottish Power Hardship Fund is open to customers on lower incomes such as those on income support, jobseeker's allowance, pension credit, employment and support allowance or disability living allowance.
The fund can provide cash which is then used to clear or at least reduce arrears, by crediting your Scottish Power account.
Additional help with energy costs
If you are unable to get help via your supplier's energy bill hardship fund, then you may be able to get help in other ways. We explain this in our article 'Help with energy costs: Grants and benefits to support you with rising gas and electricity bills.'
Katie is staff writer at The Money Edit. She was the former staff writer at The Times and The Sunday Times. Her experience includes writing about personal finance, culture, travel and interviews celebrities. Her investigative work on financial abuse resulted in a number of mortgage prisoners being set free - and a nomination for the Best Personal Finance Story of the Year in the Headlinemoney awards 2021.