Oven vs microwave – which is cheaper to run?
Oven vs microwave – we put two energy-hungry kitchen appliances head-to-head to find out which is cheaper to run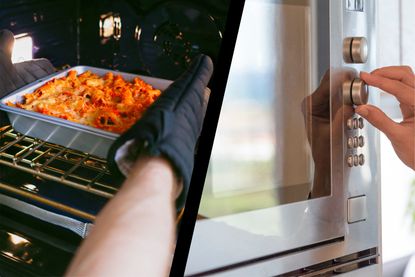 (Image credit: Getty images)
Ovens and microwaves are kitchen staples, but which are you better off using if you want to keep energy bills down?
Households are paying more than double on their energy bills compared to last winter, so trying to cut energy by doing small things is worth a go. One example is using your air fryer for certain foods or by running your washing machine at off-peak hours.
We were keen to see if it is cheaper to use an oven or microwave. The results are in…
How much does it cost to run an oven?
The oven is great for convenient freezer food or a nice pasta bake, but it is also well-known for being a pricey kitchen appliance to run. According to Direct Energy, an average oven uses around 2,000 to 5,000 watts, but this varies depending on what temperature you're cooking at. Our sister site Ideal Home found an average 0.63kWh oven costs 21p per hour to run.
If you're putting freezer potato waffles or fish fingers into the oven, that takes approximately 20 to 30 minutes to cook in the oven, costing around 10p to run. Cooking something in the oven for longer time – 90 minutes for example – would cost just over 30p to run. Also, don't forget to take pre-heating time into account.
You can cut the costs of using an oven by doing small things. Ben Gallizzi, energy expert at Uswitch suggests cooking as much as possible in the oven in one go in order to make sure all the space and heat is being used. So if you are cooking the majority of your Christmas dinner in the oven, fill up all of the shelves with your veg, roast potatoes and meat. But, be wary if you need to keep checking on the food as Uswitch also says that 25 degrees of heat is lost every time you open the oven door.
How much does it cost to run a microwave?
A microwave is also a wonder gadget in the kitchen, great for reheating food and those ready meals.
Depending on how powerful your microwave is and how long you use it for will drive how much it costs to run. GoodTo.com calculated how much it costs to run a microwave at typical wattages.
Swipe to scroll horizontally
| Header Cell - Column 0 | Cost per use | Cost per month | Cost per year |
| --- | --- | --- | --- |
| 700W microwave | 8p | £2.43 | £29.16 |
| 900W microwave | 10.2p | £3.10 | £37.20 |
| 1,200 microwave | 13.3p | £4.04 | £48.48 |
So, compared to other kitchen appliances, a microwave is fairly low-cost… but it's important you use the correct mode. Thea Whyte, small appliances expert at AO.com said: "Choosing the correct mode will allow the microwave to work more efficiently. If you're defrosting food, make sure to use the defrost function instead of just using the normal features.
"You can also save energy just by switching off the plug to avoid using phantom energy."
And you shouldn't be put off cooking whatever you can in the microwave.
Ben Gallizzi, energy expert at Uswitch says: "Consider using an air fryer or microwave for part or all of your Christmas cooking - this can reduce the impact on your energy bills by up to 76%." But we remind you that this would depend on how many people you are cooking for.
The verdict
Overall, it is a lot cheaper to use a microwave over an oven because of their energy consumption.
On average, an oven uses around 2,000 to 5,000 watts of energy whereas a microwave only uses 700 to 1,200 watts, typically.
According to the Energy Saving Trust, ovens use more energy because they tend to heat the food and the air space, in comparison to a microwave which only heats the food, making it more energy efficient.
Generally, most kitchens will most likely have an oven and microwave, so it's all about how you use them. For some meals, you might require an oven, especially for big quantities. So it's important when using an oven, you make an effort to keep energy costs low by making use of all the space and shelves.
And for reheating food, a microwave is usually the cheaper and quicker option.
Look After My Bills Newsletter
Get the best money-saving tips, tricks and deals sent straight to your inbox every week. Make sense of your money in partnership with The Money Edit.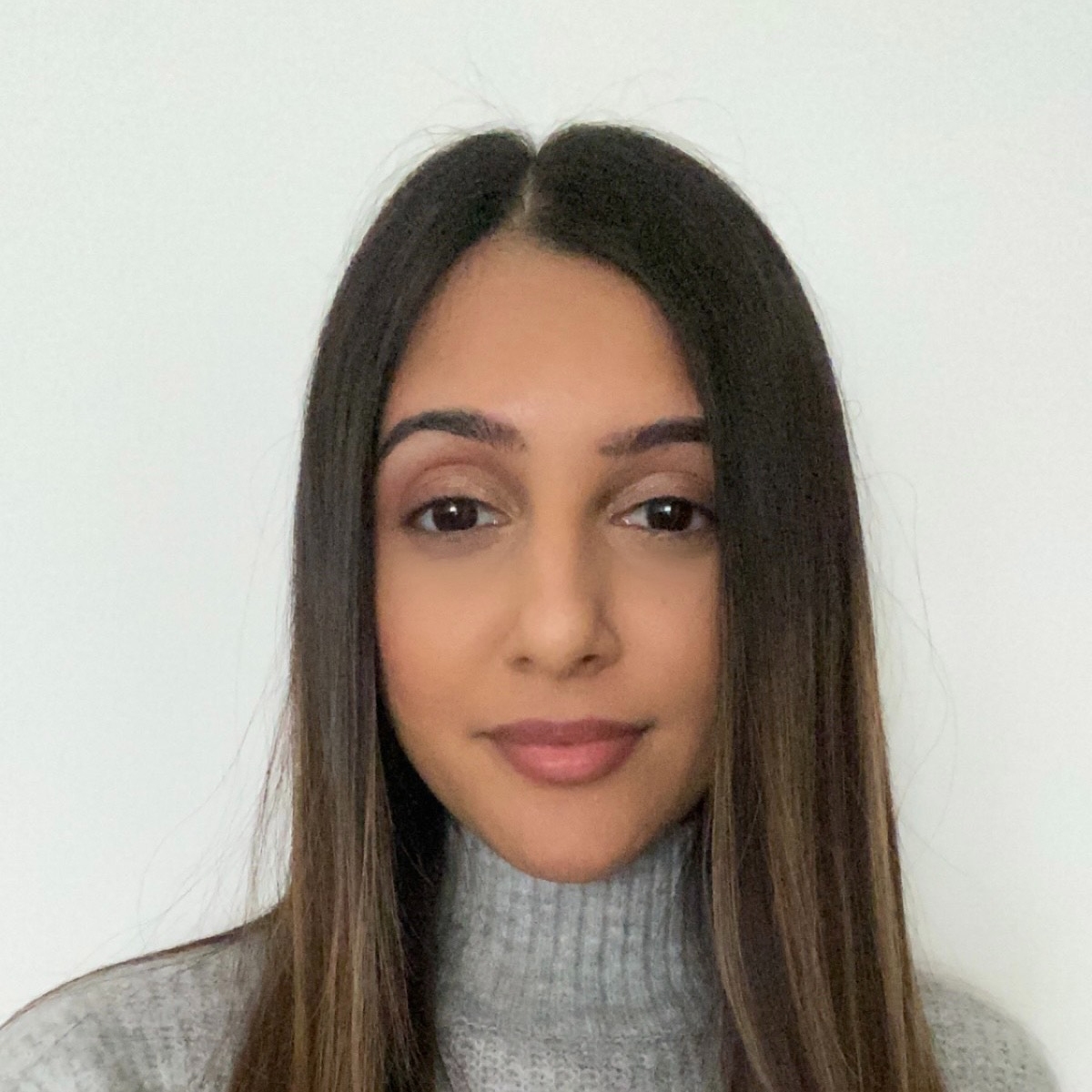 Vaishali graduated in journalism from Leeds University. She has gained experience writing local stories around Leeds and Leicester, which includes writing for a university publication and Leicester Mercury.
She has also done some marketing and copywriting for businesses.
When she is not writing about personal finance, Vaishali likes to travel and she's a foodie.