HURRY: There's still time to submit your meter reading to avoid being overcharged for March usage
If you couldn't submit your meter reading due to website issues (or simply forgot) on 31 March - there's still time, but do it as soon as you can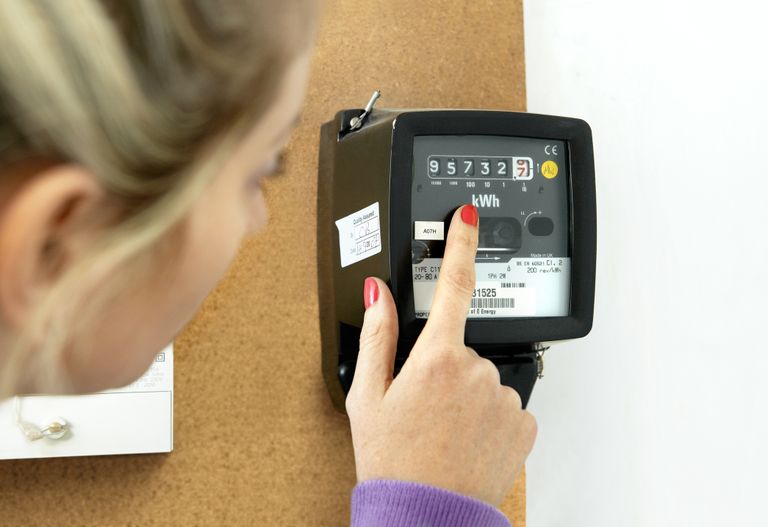 (Image credit: Getty Images)
Contributions from
If you missed National Meter Reading Day on 31 March, or were unable to submit the reading to your supplier, the good news is you can still send it - but do it as soon as you can.
From 1 April 2022, a new energy price cap is in effect, increasing average annual energy bills by £693 - a whopping 54%.
The hike comes as household finances are coming under increased pressure. Inflation rose to 6.2% in the 12 months to February, driving up the cost of everyday goods such as petrol, food and clothing. Inflation is expected to hit 8.7% at the end of this year, according to forecasts in the recent Spring Statement
Websites for major energy suppliers crashed on 31 March, leaving many unable to submit their meter readings.
To minimise the risk of being charged the new cap rate for energy you used in March, submit your meter reading as soon as possible.
Why do I need to take a meter reading?
You may have heard 31 March being dubbed National Meter Reading Day. This was the date, households were encouraged to submit a meter reading to their supplier to make sure that they are not charged the increased April rate for energy they actually used in March.
Taking a reading means you have proof of how much energy you used before today's price hike and will help ensure your bill is accurate.
You only need to take a meter reading if you are on a default tariff, don't have a smart or prepayment meter, and live in England, Scotland or Wales.
My supplier's website was down - what should I do?
Consumer groups have criticised energy firms for failing to avert a widescale crash of their websites as customers rushed to submit meter readings ahead of the price jump.
Customers reported issues logging in to supplier websites including British Gas, EDF, E.On, SSE, So Energy and Octopus Energy.
Citizens Advice head of energy policy Gillian Cooper said: "This is a frustrating situation for customers, many of whom are already incredibly worried about how they'll cope with rising bills.
"We know some energy companies have put in measures to prepare for a surge of people sending meter readings, but clearly it hasn't been enough."
A spokesman for Energy UK, the trade association for the industry, said: "We know that some suppliers are experiencing issues with their websites due to the volume of customers submitting meter readings.
"Suppliers are offering alternative ways of submitting readings so we'd recommend customers try those. Customers with smart meters do not need to worry as their readings are automatically sent to their supplier."
While 31 March was the ideal date to submit your readings to make sure that you aren't charged the higher rate for energy you used in March, if you didn't manage to, don't panic.
Submitting your meter reading over the next couple of days will still minimise the chance of your supplier overestimating your usage at the higher rate. If you are still trying to send a reading you took on 31 March, make it clear when the reading was taken, and that you were unable to submit it due to a technical fault with your supplier's website, when you do manage submit it to your supplier.
You could also take a picture of your meter reading on your smartphone, and email it to yourself. This will give you a timestamp should you need to dispute your bill with your supplier down the line.
Some suppliers may allow you to email a photo as your meter reading, so keep a look out for that if you can get on to your supplier's website.
Who doesn't need to submit a meter reading?
If you are on a fixed-rate tariff, you do not need to submit a meter reading.
Similarly, if you have a smart meter, your readings are sent to your supplier automatically. For peace of mind, you could always take a photo with your smartphone and email it to yourself for a timestamp, just in case you need to resolve any disputes in the future.
If you have a prepayment meter, you won't need to submit a meter reading either.
How to submit a meter reading
Typically, customers can submit a reading by post, phone or online via their supplier's website or app. Some companies even have online chat or text services.
But many supplier's websites and apps seemed unable to cope with the surge in demand.
A message on the British Gas website told customers it was facing "some technical issues we're trying to resolve as quickly as possible".
The message said customers could still submit readings but warned it could take "a little time to update your account with the meter reading you provided today". Some customers reported receiving a message from the firm asking them to submit their readings by text message, leading some to fear it was an attempt at scamming them.
EDF Energy customers were unable to log in when they reached their MyAccount page, with a message reading: "Sorry…We're carrying out some essential maintenance work on our site. We'll be up and running again soon."
E.On customers were also unable to log in to their accounts, while customers of So Energy reported being unable to log in or get through on customer helplines.
An E.On spokeswoman said: "We are seeing unprecedented volumes of customer traffic to our website and app. While we work to resolve this, we can confirm to our customers that any meter readings they take today can be updated to their account online in the coming days.
"We apologise for the inconvenience caused. Smart meter customers do not need to do anything as their readings will automatically be shared with us."
If you were unable to submit your meter reading on 31 March, keep trying. Even submitting your meter reading after the 31 March can help avoid your supplier overestimating your usage on the higher rate.
What is the energy price cap?
The energy price cap is the maximum price per kilowatt hour (kWH) that energy firms can charge customers for gas and electricity on a standard or default tariff. Virtually all providers have set their standard prices at the same rate as the cap.
The cap doesn't apply to fixed-term energy deals.
The price cap has risen from £1,277 a year on average for a typical household, to £1,971, after the regulator Ofgem hiked it due to soaring wholesale prices.
Experts predict that the cap - which is reviewed every six months - could go up again in October, rising 29%.
About 22 million households - including 4.5 million prepayment meter customers - are affected by the price cap.
Ways to reduce energy costs
Here are three key ways you can cut energy costs, especially as the weather improves:
Turn down the thermostat. Heating and hot water make up around half of a household's energy usage. Turning the heat down by just one degree can save up to £80 a year on energy bills.
Wash clothes at a lower temperature. The washing machine is one of the most used household appliances. Lower temperatures use less energy: by washing your clothes at 30°C rather than 40°C, you'll use 38% less energy, according to Which?.
Ditch the dryer. Tumble dryers cost around £40 per year to use, and that's before the price hike. As the weather improves, using an outdoor clothesline or airer will cut down on energy usage and reduce your bills.
Turn off appliances. There are an average of 10 electrical items unnecessarily switched on in UK households at any one time according to the energy supplier Utilita. Turning your television set off at the mains can save you up to £16 of electricity a year.
Switch your lightbulbs. Changing to energy-saving lightbulbs can save households around £30 a year, according to Utilita. According to the firm, 30% of UK households have yet to make the switch. The bulbs cost as little as £1 each.
Additional reporting by Press Association
Tom Higgins is a journalist covering all aspects of the financial world, from investing and sustainability to pensions and personal finance. He graduated from Goldsmiths, University of London in June 2020 and has since written online and in print for the Financial Times group, New Statesman media group, numerous trade magazines, and has worked with Bloomberg on social media projects. He has a deep interest in environmentalism, social change, and data-driven storytelling. He can be found tweeting at @tomhuwhig.
With contributions from