Energy meter reading day: there's still time to submit your reading and avoid getting overcharged
URGENT: If you took gas and electricity meter readings before 1 October – but haven't sent them to your supplier – don't panic as there's still time to do it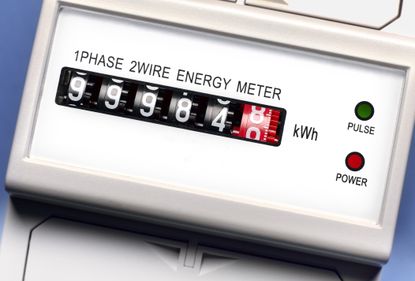 (Image credit: Getty images)
Households were advised to take their energy meter readings ahead of the new two year price cap guarantee, which came into effect on Saturday 1 October, to avoid being overcharged.
If you didn't send in your meter reading before 1 October, the good news is there is still time to ensure your bill is not charged at a higher rate for usage before 1 October.
Under the new Energy Price Guarantee, bills from October will go up by around 27%, for the average typical user/
The £400 energy bill discount will be paid to most households in 6 monthly instalments from October, helping soften the initial impact of higher costs.
So, it made sense to take a meter reading before Saturday to ensure any energy used before 1 October is not charged based on the new price cap, but the old one.
Martin Lewis had suggested taking a meter reading before 1 October so there is "no estimate or discrepancy". His advice was to take a picture of your meter reading as evidence and to take pressure off 'meter reading day' to submit your readings over the week to ensure you can get through to your energy provider.
Why do I need to take a meter reading?
The new price cap – the energy price guarantee – came in on 1 October across England, Scotland and Wales and if you are on your supplier's standard tariff, it was worth taking meter readings to ensure you pay the 'old' cheaper rate for any energy used up until 1 October.
Gareth Kloet energy spokesperson from Go.Compare Energy says, "Until 1 October - energy costs per unit will still be in line with the previous Price Cap of £1,971, which is significantly lower than the £2,500 limit set to come in for October".
"So taking a meter reading on 30 September, before the increases are due to come into force, will mean that your energy company cannot charge you at the higher rate for any units that have been used prior to 1 October".
People have also taken to Twitter to spread the word about submitting your energy meter reading, as well as Ofgem.
There was no fixed time to take your meter readings on 30 September and you could do it at a minute to midnight if you really wanted to – as this means any energy used before the new price cap kicked in should be billed at the current lower rate.
From 1 October onwards – any energy used will be billed at the new higher price cap.
WHICH ENERGY SUPPLIERS WILL STILL LET ME SUBMIT READINGS
Some energy suppliers are giving customers the whole of October to submit meter readings, so as long as you took a meter reading before 1 October.
According to the MoneySavingExpert website these energy companies will still backdate meter readings taken before 1 October.
British Gas – readings can be submitted until 14 October via its webform
E.on and E.on Next – readings can be submitted for five days after 1 October
EDF – readings can be submitted up until 7 October
Octopus – readings can be submitted up one week after 1 October
Shell Energy – customers can submit readings for up to 30 days from 30 September
Both SSE and Ovo Energy will also backdate readings – but you must submit these by phone – although no cut off time limit is given for this.
Worth checking with your supplier first – as some suppliers may need to you submit readings online, or as in the case of British Gas – via its webform - or want photo proof of your readings.
As well as taking meter readings Gareth Kloet says there are other things you can do to prepare yourself financially for the rise in energy costs.
"If you can afford to, try to increase your direct debit payments now and catch up on any arrears you may have with your energy provider. Also, if you are in a lucky position and have a balance in credit with your energy provider, try to keep it in the bank for your next bill increase".
WHAT SHOULD I DO IF MY SUPPLIER'S WEBSITE CRASHES?
Last time round – ahead of the 1 April rise in the last energy price cap - energy firms faced criticism from consumer groups including CitIzens Advice when websites crashed as customers went online to send meter readings.
Customers reported issues logging in to supplier websites including British Gas, EDF, E.On, SSE, So Energy and Octopus Energy.
So, in some cases you can submit your readings up to 30 days later and your supplier will backdate the meter reading to 1 October.
Ideally take a snap of each meter reading on your phone – this way you have proof of the date the readings were taken. And you could also email it to yourself – which gives you a timestamp should you need to dispute your bill with your supplier down the line.
Some suppliers may allow you to email a photo as your meter reading, or ask you to enter the readings manually.
Who doesn't need to submit a meter reading?
Not everyone will need to submit a meter reading on or shortly after 30 September.
Households who don't have to worry about sending meter readings on this date include those who are on a fixed-rate tariff or if you have a smart meter. In this case your meter readings are automatically sent to your supplier.
"If you have a smart meter, it may still be worth taking a photograph of your meter with the reading and your meter serial number visible, to provide to your supplier in case of any issues", suggests Dr. Steve Buckley from Loop.
If you have a prepayment meter, you won't need to submit a meter reading either.
How to submit a meter reading
Most customers can submit readings by phone or online via their supplier's website or app. Some companies even have online chat or text services.
If you are thinking of submitting over the phone, check its phone line opening hours.
The fastest way would usually be sending your reading online or through the app – however many suppliers' websites and apps seemed unable to cope with the surge in demand last time round on 31 March with British Gas, EDF and E.On all experiencing website issues.
This is why many suppliers have now announced that they will accept backdated reading this time round.
If you really are struggling to submit readings – and gone beyond any time limit allowed by your supplier - send them in as soon as you can and explain when you tried to submit them and what the problem was.
HOW TO REDUCE ENERGY COSTS
Here are several ways you can cut energy costs to try and lessen bills this Winter.
Turn down the thermostat. Heating and hot water make up around half of a household's energy usage. Turning the heat down by just one degree can save up to £80 a year on energy bills.
Wash clothes at a lower temperature. The washing machine is one of the most used household appliances. Lower temperatures use less energy: by washing your clothes at 30°C rather than 40°C, you'll use 38% less energy, according to Which?.
Switch to microwave cooking. Using your microwave instead of your electric oven can save over £300 a year according to Utilita. And using a slow cooker for casseroles and stews can save nearly £260 a year compared with using the oven. Utilita and Iceland will also be offering free workshops on ways to save on energy bills as part of their combined 'Shop Smart Cook Savvy' campaign. The sessions will start from 10 October and be available as a free 45 minute live link and video as well as taking place in schools and community spaces.
Ditch the dryer. Tumble dryers cost around £40 per year to use, and that's before the price hike. As the weather improves, using an outdoor clothesline or airer will cut down on energy usage and reduce your bills.
Turn off appliances. There are an average of 10 electrical items unnecessarily switched on in UK households at any one time according to the energy supplier Utilita. Turning your television set off at the mains can save you up to £16 of electricity a year.
Switch your lightbulbs. Changing to energy-saving lightbulbs can save households around £30 a year, according to Utilita. According to the firm, 30% of UK households have yet to make the switch. The bulbs cost as little as £1 each.
Look After My Bills Newsletter
Get the best money-saving tips, tricks and deals sent straight to your inbox every week. Make sense of your money in partnership with The Money Edit.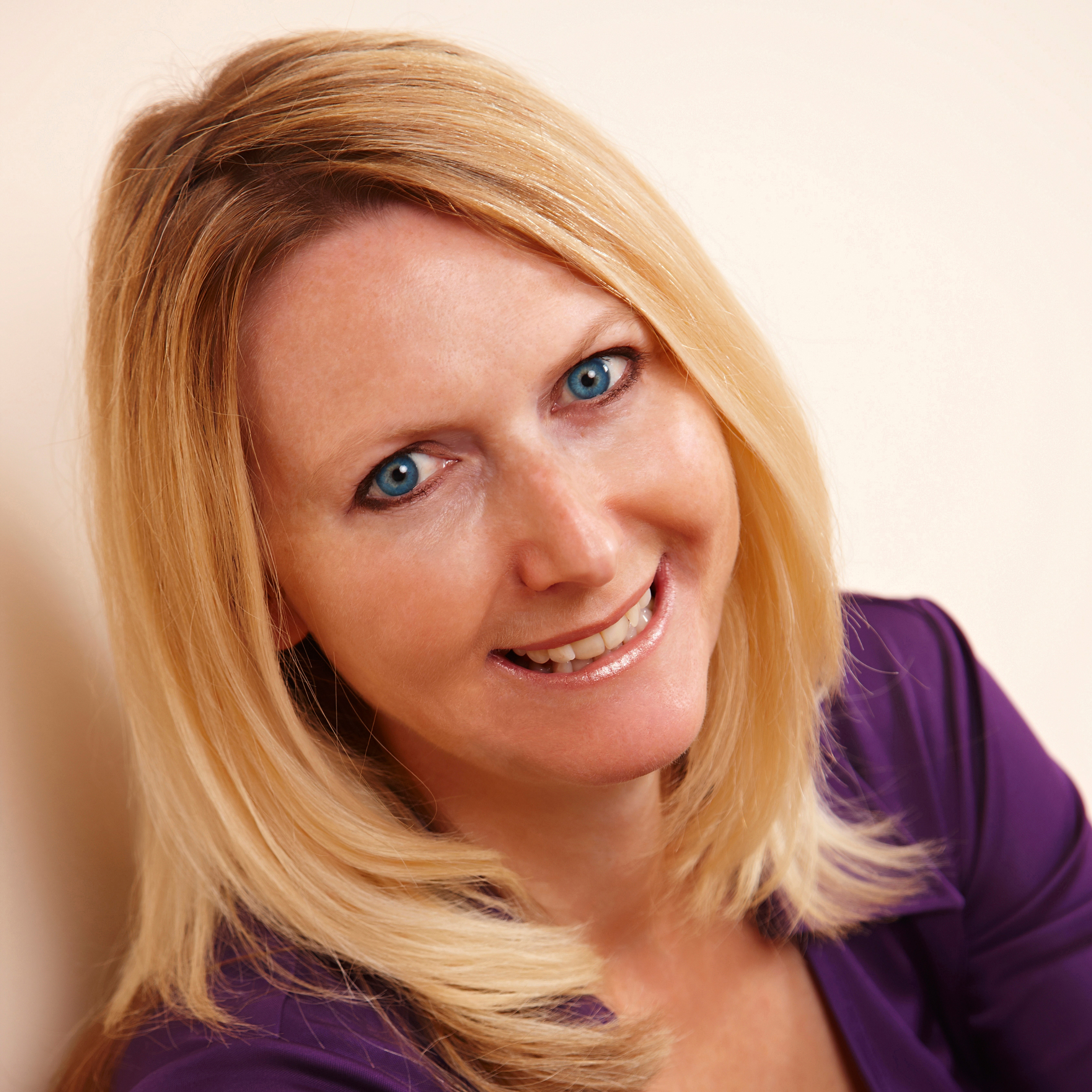 Sue Hayward is a personal finance and consumer journalist, broadcaster and author who regularly chats on TV and Radio on ways to get more power for your pound. Sue's written for a wide range of publications including the Guardian, i Paper, Good Housekeeping, Lovemoney and My Weekly. Cats, cheese and travel are Sue's passions away from her desk!