How to save money on your gas and electric bills
Top tips on shopping smarter and reducing energy usage to save money on your monthly bills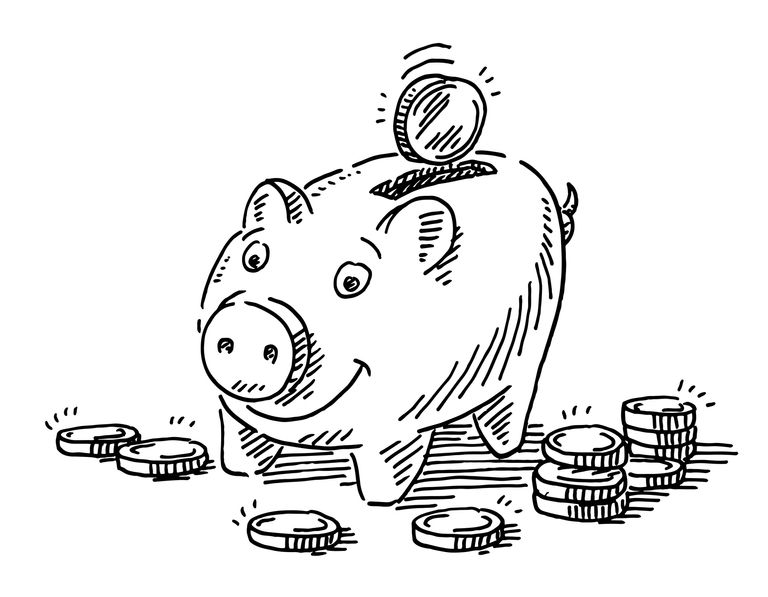 (Image credit: getty images)
While switching to a cheaper tariff will save you money, you could save even more by finding extra incentives to switch or by improving energy efficiency around your home.
Here are a few tips to get you started.
(MORE: How to choose the best gas and electricity supplier)
Shop smarter to find better energy deals
It's worth checking whether you could save more by making some changes to how you manage your energy bills.
Pay monthly and go paperless
Paying monthly by Direct Debit, rather than waiting for the bill to drop through your letterbox, can work out cheaper, as well as switching to paperless bills. Price comparison sites generally have filters so you can tick how you will pay and receive bills, so you can check whether it affects the overall price.
Look out for refer-a-friend schemes
When you've found a tariff you like, it is worth seeing if the supplier has a refer-a-friend scheme. Some companies will offer you and your friend as much as £60 each via a credit on your energy balance or Amazon gift cards. But make sure that the deal suits you both and check how long you both need to stay on the new tariff.
(MORE: How to switch supplier)
Register with cashback sites
You can register for free with cashback websites, such as Quidco or TopCashback, and earn money back if you switch via certain suppliers or price comparison sites.
At the time of writing, both sites had deals through energy regulator Ofgem-accredited price comparison sites, such as MoneySuperMarket, Quotezone, and Uswitch, with up to £50 cashback available.
Switch directly with energy suppliers, such as British Gas, Bulb, EDF Energy, Ovo Energy, Pure Planet, ScottishPower, Shell Energy and SSE Energy Services, and you could save even more – up to £210 with TopCashback and £236.50 with Quidco, though the latter was for a three-year fix. You can also receive cashback if you register with energy auto-switching services, such as Switchcraft and Switchd.
Only take up a cashback offer for an energy deal that you would consider anyway: the money you receive may not make up for an expensive tariff or poor customer service.
Look out for bundles
If you are planning to take out heating cover or sign up for a new broadband package, some tariffs include a six- or 12-month boiler maintenance plan or broadband bundles. Always compare prices of buying these separately and read the small print – you may have to pay a hefty call-out fee every time you book an engineer.
(MORE: Best gas and electricity deals)
Use less energy at home
Around half of the money you spend on energy bills will be used on your heating and hot water, so this is where you can make the biggest savings.
Listed below are a few quick ways you can cut your heating, lighting, and hot water bills in a typical three-bedroom house, according to recent figures the Energy Saving Trust.
Heating and hot water
Upgrade your heating controls so you can control the heating in each room by installing a programmer, room thermostat, and thermostatic radiator valves – you could save around £55 a year
Lower the room thermostat by 1°C to save a further £45 a year
Taking a shower instead of running a bath will save water and your heating bills, according to Waterwise. While the average showerhead uses 12 litres of water per minute, the average bath uses 80 litres. Cut your shower time to four minutes and use an aerated shower head that reduces the flow to six litres a minute
Also turn off the hot tap while shaving or brushing your teeth.
Lighting and gadgets
Use energy-saving light bulbs as older-style incandescent lighting converts just 10% of electricity into light, compared to 95% for LEDs. You can save between £2 and £7 a year per bulb, depending on its wattage
Switch off the lights when you leave a room – it is a myth that it uses less energy to leave them on even for a few minutes
Unplug the TV at night, instead of leaving it on standby, and switch off any mobile chargers.
Improve your home's insulation
Add draught-proofing to your windows and doors to stop cold air getting in and warm air escaping. Buy draught-proofing foam, metal or plastic strips, or brush strips, to fit around windows and external doors. Also treat your front door to keyhole and letterbox covers. It could save you around £15 a year
About a quarter of heat escapes though the roof, so it is worth insulating the loft. While it may cost from around £300 upwards to hire a professional to fit mineral wool insulation to your loft floor, it will eventually pay for itself in reduced energy bills.
Hannah Nemeth has written on topics including consumer rights, personal finance, homes and property for magazines, newspapers and websites including DIYgarden.co.uk, Ocean Finance, Moneywise, and The Daily Telegraph. In her spare time, she grows her own veg, plays bridge and looks at ways to save money on her household bills.