Green tariffs: choosing the best green energy options for your home
Getting a great deal on a green tariff can not only reduce your energy bills, it's good for the environment too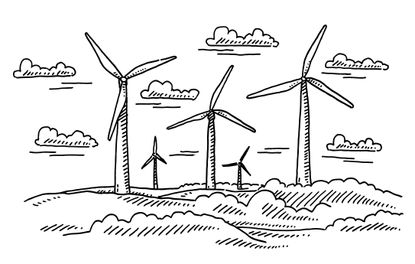 (Image credit: getty images)
Look After My Bills Newsletter
Get the best money-saving tips, tricks and deals sent straight to your inbox every week. Make sense of your money in partnership with The Money Edit.
Thank you for signing up to The Money Edit. You will receive a verification email shortly.
There was a problem. Please refresh the page and try again.
If you are looking for an eco-friendly source for all your electricity, then you will want to sign up for a green tariff.
Here's the lowdown on finding the truly green gas and electricity suppliers and not those that greenwash their eco credentials.
What is a green tariff?
The greenest tariffs are where the supplier buys electricity directly from UK generators that offer electricity from 100% renewable sources, such as wind, sun, and water, instead of using fossil fuels.
Even if you sign up to a green tariff, all the energy sourced ends up in the National Grid, so unless you are heating your home using solar panels, the energy supplied to your home will be a mix of renewable and fossil fuels – but you will be contributing towards renewable energy.
There is not enough green gas produced for the whole of the UK, so there is no 100% green gas tariff, but if you want some of your gas to be green, using biomethane sourced from the breakdown of organic materials, check whether the company belongs to the Green Gas Certification Scheme.
Some companies offer 10% to 15% of their gas supply as green and offset carbon by supporting carbon reduction projects in the developing world.
How can I be sure it is green energy?
The greenest suppliers buy at least some of their renewable electricity direct from UK generators using power purchase agreements (PPAs) and supplement this by buying renewable electricity on the open market, along with a Renewable Energy Guarantee of Origin certificate, or REGO, that is required for every megawatt hour of renewable energy generated.
However, there is a loophole where suppliers can buy REGOs without always providing electricity from non-renewable sources, but still label their tariff as green. Ofgem, the energy regulator, is looking at updating how green tariffs are categorised.
Ofgem also requires electricity suppliers to disclose the mix of fuels they use to generate electricity each year. You can get a breakdown on suppliers' websites – just Google the company name and add fuel mix for a quick way to find this.
Which suppliers offer green tariffs?
The Energy Saving Trust lists Good Energy, GEUK, and Ecotricity as suppliers that go that extra mile to produce greener energy. These are exempt from Ofgem's cap on energy prices because they source smaller generators of renewable energy, so their running costs are higher.
Around 25 companies list their fuel mix as 100% renewable – these include household names such as Bulb Energy, Octopus Energy and OVO Energy, but always do your research to find out how they source their renewable energy – some tariffs are greener than others.
(MORE: Octopus vs Bulb vs OVO - how do they compare?)
Best Green Tariff Deals - June 2021
The tariffs below may not all be the cheapest you will find but have good eco credentials and some have gold or silver status in Uswitch's green accreditation scheme*.

Good Energy Fixed tariff
Estimated annual cost: £1,244 | Fixed for up to 24 months | Uswitch accredited: Gold Standard green tariff | No early exit fee
While beyond most people's budgets, this tariff is from the UK's greenest energy provider. It buys electricity from over 1,600 producers across the UK. It offers carbon-neutral gas – 10% of its gas is biogas generated from organic matter – and supports green energy projects globally.

Ecotricity Green Electricity and Green Gas
Estimated annual cost: £912 | Variable | No early exit fee
This tariff offers 100% green electricity (20% from its own generators and the remainder bought through PPAs). About 1% of gas is green and it offsets the rest by supporting green energy projects globally.

Octopus Energy Super Green Octopus 24M Fixed
Estimated annual cost: £769.13 | Fixed for 24 months | Uswitch Silver Standard green tariff | No early exit fee
Super Green Octopus is designed for customers who want carbon-neutral gas. It buys renewable electricity to cover customers' use either direct from renewable generators or by matching supply by buying REGOs and uses gas and/or carbon offset schemes. To get Uswitch silver status, at least 42.9% of electricity is bought from renewable generators under PPAs.

Scottish Power's Help Beat Cancer Green Fixed August 2023 CM1
Estimated annual cost: £820.67 | Fixed for 26 months| Uswitch accredited: Silver Standard green tariff | No early exit fee
This tariff uses 100% renewable electricity, with at least 42.9% is bought via PPAs from wind farms in the UK. It donates to Cancer Research UK for every month you remain on this tariff, up to £5 per fuel per year.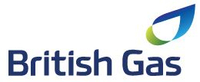 British Gas Green Future June2023 v2
Estimated annual cost: £865.95 | Fixed for 24 months | Uswitch accredited: Gold Standard green tariff | Early exit fee: £40 per fuel
This tariff offers great eco credentials, without being much more expensive than other green tariffs. As well as 100% renewable electricity, at least 10% of gas will be green carbon emissions being offset.
(MORE: How to save money on your gas and electricity bills)
* Prices assume a household in the London area with medium annual consumption on a dual-fuel tariff, paying by monthly Direct Debit. There will be regional price variations, so check prices in your area.
For details of bronze and silver status green tariffs, visit Uswitch. Prices correct on 13/06/2020, sourced on Uswitch or in the case of Good Energy and Ecotricity direct from their websites.
Look After My Bills Newsletter
Get the best money-saving tips, tricks and deals sent straight to your inbox every week. Make sense of your money in partnership with The Money Edit.
Hannah is a freelance financial journalist. She has written on topics including consumer rights, personal finance, homes and property for magazines, newspapers and websites including DIYgarden.co.uk, Ocean Finance, Moneywise, and The Daily Telegraph. In her spare time, she grows her own veg, plays bridge and looks at ways to save money on her household bills.