Gas prices fall - will it mean cheaper energy bills?
Wholesale gas prices are falling. Will this be good for energy bills in 2023? We explain - plus how your gas and electricity bills are calculated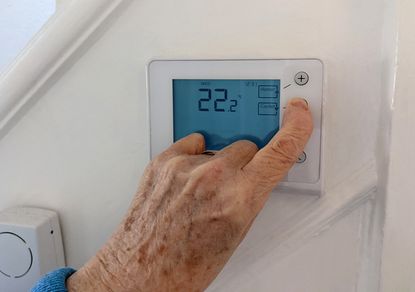 (Image credit: Getty images)
Wholesale gas prices have fallen to their lowest level since February 2022, partly driven by mild weather and an increase in the amount of gas stored in Europe.
Recent mild weather means many households have switched off the heating, helping to maintain energy supplies at storage facilities. Europe has also succeeded in sourcing gas from around the world and filling its storage facilities to reduce dependence on Russian gas.
The wholesale price of energy helps to determine the energy price cap set by the regulator Ofgem. Throughout 2022 we saw wholesale prices soar amid the war in Ukraine.
Falling wholesale energy prices are also behind the latest forecasts by Cornwall Insight which show a typical household's energy bills will be around £2,800 from July 2023 onwards. That's £200 below April's Energy Price Guarantee (EPG) rate of £3,000.
It's another hopeful indication that lower household bills are on the way.
Rupert Hargreaves, deputy digital editor of MoneyWeek, urges some caution: "Wholesale electricity and gas prices have plunged over the past couple of weeks as warmer weather and record-breaking wind power generation mean Europe now has more than enough energy.
"It's good news - but lower prices will take time to filter through to consumers as there are plenty of other components that make up our energy bills. For example, the cost of rescuing failed energy firms will add hundreds to each bill, offsetting some of the declines in wholesale energy prices."
Here, we explain what falling gas prices could mean for energy bills in 2023.
Gas prices fall - will it mean cheaper energy bills?
Under Ofgem's quarterly review of the price cap energy bills should, in theory, reflect falls in wholesale gas prices more promptly.
But, it doesn't work like that.
The government's Energy Price Guarantee (EPG), a temporary additional measure to protect households from high energy prices, limits the amount suppliers can charge per unit of energy and has frozen the typical household bill to around £2,500 a year.
The EPG will then increase in April 2023: the government will raise the level to an average bill of £3,000 until April 2024.
How do falling wholesale energy prices fit into this? The latest forecasts by Cornwall Insight show energy bills for a typical household will be around £2,800 from July onwards. That's £200 below the capped EPG rate of £3,000 - though £300 above the current capped EPG rate of £2,500.
The reason why we have to wait until the second half of 2023 to feel the effects of falling wholesale energy prices is that suppliers typically buy their energy ahead of time (hedging) to comply with the cap. Ultimately, falling day-to-day wholesale prices have a limited impact in the short term.
Dr Craig Lowrey, at data analyst Cornwall Insight, explains any decline in wholesale (spot) prices will unlikely have a material impact. "Due to the nature of the implied hedging process, any decline in spot prices would be unlikely to have a material impact.
"This is because we would assume that suppliers would have hedged their consumers' demand requirements well in advance. As such, the price of gas and electricity being consumed now is reflective of these longer-term hedges entered into by suppliers - not just the spot price."
Therefore, while we can't be certain, this sudden fall in wholesale gas prices can be seen as just a fluctuation.
Even if these fallen levels of wholesale prices are maintained, the government may need to still help households and businesses, as energy bills will remain extraordinarily high in 2023.
For example, the £2,800-per-annum prediction is over twice the corresponding 2021 cap level.
Plus the overall cost to the government of the EPG costs an estimated £37bn - money which will need to be recovered through the taxpayer.
Dr Craig Lowrey, at Cornwall Insight, said: "While it is positive to see a drop in the price cap forecast, household bills are set to remain high. The cap's fall below the threshold of the EPG will, if wholesale prices continue at this level, effectively see the scheme no longer costing the government. We must remain cautious as the government has essentially been underwriting a volatile wholesale energy market - one which is likely to remain unstable throughout the year."
How are UK gas and electricity bills calculated?
Here's a breakdown of your energy bill's components:
Wholesale costs
Wholesale market costs of gas and electricity are the most influential in determining the size of your bill. It's the steady increase in wholesale prices that are behind the dramatic rise in our bills and now accounts for over 50% of the figure on the statement you get from your provider.
Network costs
This is another substantial cost factored into your bill to provide and maintain the infrastructure that delivers gas and electricity to your home. We're talking about the gas pipelines and energy pylons here. It's why you pay standing charges, the fixed daily amount you pay regardless of how much energy you use. The standing charge for gas is 28.49p per day while the charge for electricity is 46.36p per day. Network costs also includes the cost of bailing out failed energy firms. Energy providers that take on customers after the collapse of another firm can claim additional costs for doing so.
Latest estimates show network costs make up around 10% of the average bill.
Operating costs
Energy firms claim operating costs that include things like the energy regulator Ofgem's allowance for supplier profits which is set at 1.9%.
Latest estimates show operating costs make up around 6% of the average bill.
Policy costs
This pays for several things: the energy company obligation scheme which upgrades home insulation on low-income households, the renewables obligation that sources renewable electricity, the warm homes discount which pays vulnerable customers £150 over winter and specially-designated feed-in-tariff payments that are made to households who have installed solar panels.
Latest estimates show policy costs make up around 5% of the average bill.
VAT
VAT is 5% for energy bills.
The rest of the bill
Energy companies were allowed to claim things like the headroom allowance, designed to allow firms to compete and give consumers an incentive to shop around and Earnings Before Interest and Tax (EBIT).
Latest estimates show these costs make up around 4% of the average bill.
Read more on energy bills
Katie is staff writer at The Money Edit. She was the former staff writer at The Times and The Sunday Times. Her experience includes writing about personal finance, culture, travel and interviews celebrities. Her investigative work on financial abuse resulted in a number of mortgage prisoners being set free - and a nomination for the Best Personal Finance Story of the Year in the Headlinemoney awards 2021.