Gas and electricity suppliers: how to choose the right one for you
If you're thinking about changing gas and electricity suppliers, you'll need to make sure it's a change for the better. Here's how to find the best match for you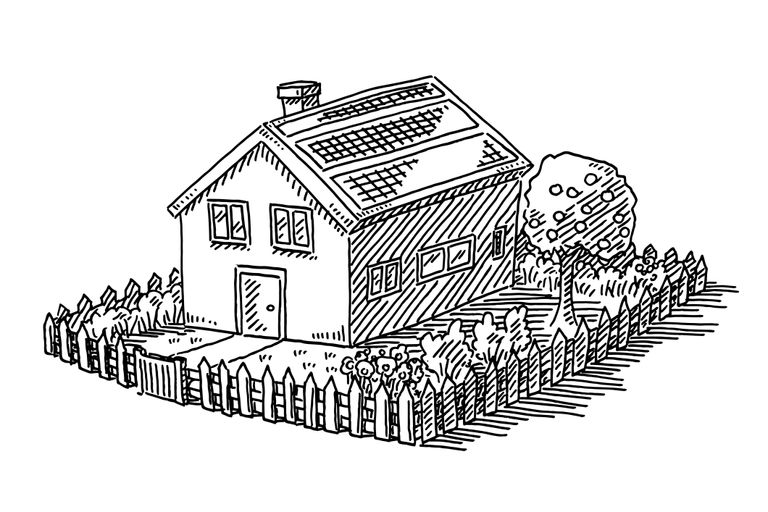 (Image credit: FrankRamspott)
Shopping around for the right gas and electricity suppliers has never been easier, with energy providers and price comparison websites offering a quote in a matter of minutes.
However, not everyone is making the most of choosing the right tariff or supplier. According to the Ofgem Consumer Survey 2020 on consumer engagement with energy, those who don't engage with switching tend to prefer well-known suppliers and perceive switching to be risky – which means they will be losing out on better deals.
So, if you have never switched – or haven't done so recently – here's the lowdown on how to choose the right energy provider.
What should I look for in a good gas and electricity supplier?
While it is tempting to choose a household name or the cheapest tariff, other factors should influence your choice of supplier.
Top of the list is finding a company that excels in customer service. Will the customer care team pick up the phone quickly? Or will you be on hold for 25 minutes to the sound of Greensleeves?
To find out more on how suppliers score for customer satisfaction, see how the UK's gas and electricity suppliers ranked for customer service.
If you prefer to choose a green energy tariff, you need to be confident that your new supplier offers energy from 100% renewable sources.
To explore which suppliers have the best green energy deals, read our guide to the UK's greenest energy suppliers.
Some deals are online only, and bills will be paperless and provided online, but this won't suit everyone. If you prefer to receive your bills in the post, then check whether the supplier offers this and expect to pay more.
So, build up a picture of whether the supplier is highly rated and matches your values before you switch.
Is it best to get gas and electricity from the same supplier?
When shopping for the best deal, you may find that one energy supplier offers a cheaper tariff for electricity while another has a better deal for gas – and choosing two suppliers may work best for you.
However, it is worth comparing this with dual-fuel tariffs, where the same company supplies your gas and electricity. This tariff can work out cheaper because providers usually offer a discount when they supply both gas and energy.
A dual-fuel plan will cut the time spent on household admin. You won't have the hassle of dealing with two suppliers and two sets of bills, and will only have to submit meter readings to one company.
How do I work out my energy consumption?
When you get a quote online, the results will be more accurate if you can provide your household's annual energy consumption.
You can see how much gas and electricity you use each month on your energy bill, which will include the kilowatt hours (kWh) used, how much each kWh costs, and your meter reading.
As costs vary between summer and winter months, your supplier should provide an estimated annual usage in kWh on your bills, or an annual statement if you have been with them for over a year.
Another option is to read your meters weekly – remember, usage will be lower in the summer.
Always submit your meter readings each month so that your bills are accurate.
Types of Tariff
Most suppliers offer gas and electricity with a choice of tariffs (the payment plan you sign up for). You can find your current tariff on your energy bill or by contacting your supplier. If you use a prepayment meter, you can only switch to another prepayment tariff.
(MORE: How to find the best gas and electricity deals)
Standard variable tariff
This is the basic 'default' tariff energy suppliers will put you on if you have never switched or your contract has expired – and generally costs more than other tariffs.
More than 50% of all households in Great Britain are on the default tariff, according to the energy regulator, Ofgem.
Sometimes called a variable tariff, it won't suit you if you like to budget for your monthly bills. However, it does mean you can switch at any time – useful if you are about to move home.
Fixed-rate tariff
Top Tip
Make a note in your diary 49 days before your fix ends, as you can switch from that date.
Fixed-rate contracts are often the cheapest deals, where you pay a set amount for each kWh of energy you use over a fixed period – say, 12 months or two years.
Your bills can still rise or fall depending on how much energy you use, but the amount you pay for each kWh of energy will be fixed.
Some suppliers charge an exit fee if you want to terminate your contract early – for example, OVO Energy charges £30 per fuel, while British Gas charges £40 per fuel. Others, such as Avro, E.ON Next, and Octopus Energy, don't charge exit fees on their fixed-rate tariffs.
Economy 7 tariff
This tariff charges more for electricity during peak daytime hours, but a cheaper rate for seven hours at night – for example, between midnight and 7am in winter.
It is useful if you mainly heat your home and hot water tank using electricity – perhaps you have night storage heaters or work at home during the night – but it won't suit most households.
Green tariffs
If you prefer your energy to be renewable, then sign up to a green tariff from companies that supply 100% of their electricity from renewable sources, such as wind, solar or hydro power.
But remember, some firms' tariffs as are not as green as they may seem.
(MORE: Best gas and electricity deals)
Should I switch suppliers to get the best deal?
How often should I switch?
Checking energy deals once a year will suit most people – it is frequent enough to make the most of new tariffs without it becoming a chore.
It is always worth looking for a better deal – according to research by Uswitch, people who switched energy supplier for both gas and electricity in the six months to 31 December 2020 saved an average of £216.
Even if you are on a fixed-rate contract, the savings you make on switching could mean it's worth paying the exit fee. If you're happy with your supplier, you can always ask if they will match the deal.
(MORE: How to switch energy suppliers)
Which gas and electricity suppliers should I consider?
Forty-five companies supply both gas and electricity to homes in Great Britain, with a further five supplying gas and two supplying electricity only, according to the latest figures from Ofgem.
While it is tempting to choose household names, such as the Big Five firms – British Gas, EDF Energy, E.ON (now incorporating npower), SSE, and Scottish Power – it is worth broadening your search to newer and smaller energy firms.
And why not focus on good customer service first and then look at the best tariffs?
Octopus Energy and Pure Planet are this year's Which? Recommended Providers, while a small energy company, Outfox the Market, came top for customer satisfaction in annual research from the consumer group. Meanwhile, Igloo Energy and M&S Energy both topped Citizens Advice's latest customer service report, with a score of 4.4 out of five.
Hannah Nemeth has written on topics including consumer rights, personal finance, homes and property for magazines, newspapers and websites including DIYgarden.co.uk, Ocean Finance, Moneywise, and The Daily Telegraph. In her spare time, she grows her own veg, plays bridge and looks at ways to save money on her household bills.