Citizens Advice calls for ban on "forced" prepayment meters
A prepayment meter customer is cut off every 10 seconds, according to the charity. The Money Edit is backing its campaign to outlaw forced prepayment meter installations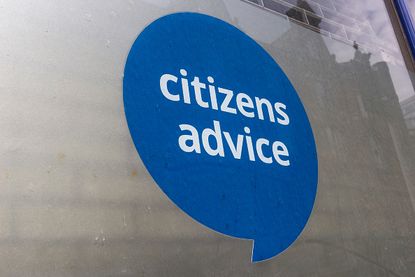 (Image credit: Daniel Harvey Gonzalez / Getty images)
Look After My Bills Newsletter
Get the best money-saving tips, tricks and deals sent straight to your inbox every week. Make sense of your money in partnership with The Money Edit.
Thank you for signing up to The Money Edit. You will receive a verification email shortly.
There was a problem. Please refresh the page and try again.
Citizens Advice is calling for a ban on energy companies "forcing" customers onto prepayment meters, to ensure vulnerable households can no longer be cut off from their gas and electricity.
About 3.2 million people across the UK ran out of credit on their prepayment meter last year because they couldn't afford to top up, according to research by the charity. This means someone on a prepayment meter was cut off every 10 seconds.
Dame Clare Moriarty, chief executive of Citizens Advice, said: "All too often the people finding it hardest to pay their bills are being forced onto a prepayment meter they can't afford to top up. This puts them at real risk of being left in cold, damp and dark homes.
"The staggering rise in the cost of living means many simply cannot afford to heat and power their homes to safe levels."
Last year, Citizens Advice saw more people who couldn't top up their prepayment meter than in the whole of the last decade.
It is now calling for a total ban on forced prepayment meter installations until new protections are brought in.
What is a prepayment meter?
Millions of households have a prepayment energy meter. As the name suggests, customers "prepay" for their energy before they actually use it. This can sometimes be done online, or more commonly by visiting a PayPoint or PayZone shop.
Topping up a prepayment meter is more expensive than paying for an energy bill by direct debit. Energy suppliers often switch customers to this type of meter if they have struggled to pay and owe money on their energy bill. Many rented properties also have prepayment meters.
Moving a customer to a prepay meter can be done by manually taking out a traditional meter and installing a prepayment meter, or switching a smart meter to prepayment mode, which can be done remotely.
Problems can arise when customers no longer have any credit left on their meter, and can't afford to top it up, leaving them with no gas or electricity.
What is Citizens Advice calling for?
Citizens Advice says forcing customers who are already struggling financially onto prepayment meters is a huge problem.
More than two million people are being disconnected at least once a month because they can't afford to top up. And more than one in five (19%) prepayment meter customers cut off in the past year and then spent at least 24 hours without gas or electricity, leaving them unable to turn the heating on or cook a hot meal, according to the charity.
It has heard from people forced onto a prepayment meter and unable to top up even though their medication needs to be refrigerated. Meanwhile, a single parent with a young baby was left in the cold and the dark for 48 hours after her supplier switched her to a meter she couldn't afford to top up.
The charity says it is particularly concerned about disabled people and those living with long-term health conditions, some of whom have spent two days or more without an energy supply after running out of credit.
The energy regulator, Ofgem, has rules that mean these people should not be forced onto a prepayment meter.
However, despite Citizens Advice raising concerns to Ofgem and the government that it had seen evidence of suppliers forcing disabled people and those with long-term health conditions onto prepayment meters, and Ofgem subsequently warning energy suppliers about this, the charity says vulnerable customers are still being cut off from their energy supply.
Citizens Advice estimates that 600,000 people were forced onto a prepayment meter last year because they couldn't afford their energy bills. And it predicts 160,000 more people could be moved onto a prepayment meter by the end of winter if no further action is taken.
Moriarty said: "New protections are needed to stop people being fully cut off from gas and electricity. Until then, there must be a total ban on energy companies forcing those already at breaking point onto prepayment meters. If Ofgem doesn't act, the government must intervene."
What does the energy industry say?
Energy UK, which represents suppliers, says energy firms are required to have exhausted all other options before installing a prepayment meter by warrant, including checking if the customer is in a vulnerable situation.
Dhara Vyas, deputy chief executive at Energy UK said: "Prepayment meters have long been a way of helping customers monitor and budget for their energy usage. The energy industry is very aware of the challenges millions of households are facing right now - which means difficult decisions around indebted customers as suppliers are required to try and prevent them from falling further into arrears. Any increase in bad debt ultimately ends up costing all consumers more money, as it is recouped from bills."
She added that energy suppliers were looking at options to reduce the price that prepayment customers pay.
What can I do if I don't want to have a prepayment meter?
There are certain rules that energy suppliers have to follow when it comes to moving a household onto a prepayment meter.
For example, if you don't agree that you owe the supplier money, and have told them this, then the supplier cannot move you.
Your provider must also give you at least 28 days in which to repay the debt and offer you other ways to repay the money, such as through a repayment plan.
It must give you at least seven days' notice before turning up at your home to install the prepayment meter.
If it fails to follow these rules, you should explain your rights and refuse the prepayment meter.
Energy suppliers should also follow rules for disabled people or those in ill health. Suppliers are not allowed to move you to prepayment if your condition is made worse by the cold, like arthritis, or if you have medical equipment that requires electricity, such as a dialysis machine.
If you already have a prepayment meter, you can ask to be moved off it if it is no longer practical or suitable for you, such as if your circumstances change and one of the factors above now applies to you.
For example, you may develop a medical ailment that means you need electrical equipment at home, such as a stairlift.
You can also ask to come off the prepayment meter if you have paid off your debt to the supplier.
I'm struggling to top up. What are my options?
Under Ofgem rules, you can ask for emergency credit if you use a prepay meter and can't afford to top up.
If you're struggling with debts, have a look at Breathing Space, sometimes called the Debt Respite Scheme, a free government initiative that could give you up to 60 days' space from creditors to set up a debt solution.
Citizens Advice or the debt charity Step Change can help you to apply.
Look After My Bills Newsletter
Get the best money-saving tips, tricks and deals sent straight to your inbox every week. Make sense of your money in partnership with The Money Edit.
Ruth Emery is contributing editor at The Money Edit. Ruth is passionate about helping people feel more confident about their finances. She was previously editor of Times Money Mentor, and prior to that was deputy Money editor at The Sunday Times. A multi-award winning journalist, Ruth started her career on a pensions magazine at the FT Group, and has also worked at Money Observer and Money Advice Service. Outside of work, she is a mum to two young children, a magistrate and an NHS volunteer.