Energy price cap could be adjusted every three months to help manage costs, says regulator
Ofgem plans to update the energy price cap every three months rather than every six. Here's what it means for your gas and electricity bills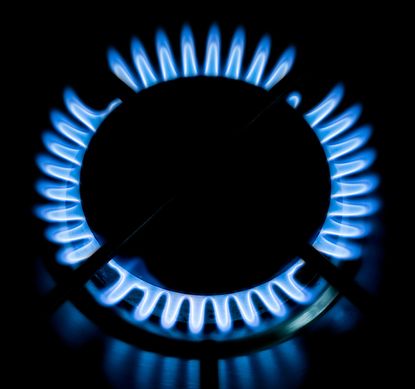 (Image credit: Getty images)
Look After My Bills Newsletter
Get the best money-saving tips, tricks and deals sent straight to your inbox every week. Make sense of your money in partnership with The Money Edit.
Thank you for signing up to The Money Edit. You will receive a verification email shortly.
There was a problem. Please refresh the page and try again.
The energy regulator, Ofgem, says it plans to review the price cap more frequently to help reduce price shocks and prevent energy companies from failing - but this also means your gas and electricity bills will change every three months instead of six.
The energy price cap limits what suppliers can charge you for gas and electricity if you are on a standard or default tariff. It is currently reviewed every six months, in April and October, but the proposals mean it could also be updated in January and again in July.
Ofgem says this would help to reflect the most accurate wholesale prices and that if prices were to fall this would be more quickly passed onto customers and mean lower bills. We explain the latest energy price predictions in our article - 'will energy prices go down in 2023? Latest predictions for October 2022 and beyond.'
Last month the price cap shot up from £1,277 to an eye-watering £1,900, and will stay at this price until October. This means any potential drops in wholesale prices between now and October will not be passed onto consumer bills and therefore not help struggling households.
However, more updates to the price energy cap could also work against households. If wholesale prices increase this will also be passed on more quickly and already-struggling households will see their bills go up.
Brearley says the proposal would also protect under-pressure energy suppliers. "It would help energy suppliers better predict how much energy they need to purchase for their customers, reducing the risk of further supplier failures, which ultimately pushes up costs for consumers."
The proposals will be under consultation between now and mid-June and Ofgem hopes that the changes could come into force from October, meaning the first change under the new system would be made in January 2023.
What does this mean for your energy bill this year?
Right now, energy prices are expected to go up in October; data analyst Cornwall Insight forecasts the energy cap could rise to £2,595 in October.
Experts expect the energy price cap to fall when it is reviewed in April 2023 and has predicted it to go down to £2,292 next summer.
Although this is lower than the price cap that is forecast for this coming October, Cornwall Insight said the likelihood of a return to pre-2021 energy prices looks unlikely.
If the proposals for the price cap to be reviewed four times a year are introduced it means households may see more gradual changes in their bills.
Several factors are behind the energy crisis, however, such as the Russian invasion of Ukraine and if more energy suppliers fail.
Help is available for households including government grants and benefits as well as hardship funds from the major suppliers.
Additional reporting from PA
Look After My Bills Newsletter
Get the best money-saving tips, tricks and deals sent straight to your inbox every week. Make sense of your money in partnership with The Money Edit.
Katie is staff writer at The Money Edit. She was the former staff writer at The Times and The Sunday Times. Her experience includes writing about personal finance, culture, travel and interviews celebrities. Her investigative work on financial abuse resulted in a number of mortgage prisoners being set free - and a nomination for the Best Personal Finance Story of the Year in the Headlinemoney awards 2021.