The energy price cap: what is it and how does it impact your energy costs?
The new energy price cap will mean higher bills this winter- we look at what it is and the impact on your energy costs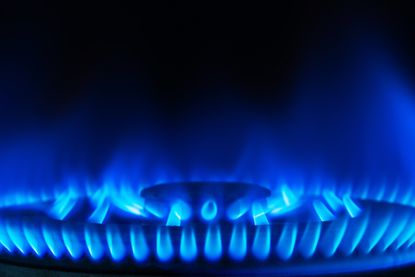 (Image credit: Getty)
The government has replaced the energy price cap with the Energy Price Guarantee (EPG), limiting the unit price of energy for two years.
It means the typical annual energy bill for millions of us on our supplier's default or standard variable tariff will go up to £2,500 on 1 October 2022 when it comes into effect, that's ,more than £200 per month for the average household.
The previously announced £400 energy rebate will reduce monthly bills by around £67 from October through to March.
The EPG limits the unit cost of energy, in the same way the Ofgem energy price cap did. It is the maximum price per kilowatt hour (kWH) energy firms can charge you for the gas and electricity you use, plus standing charges.
Crucially it means there isn't a total limit on how much your bills can cost - the more energy you use, the higher your bills will be.
The actual amount you pay will depend on your usage - if you use more, you will pay more.
To help you understand why your energy costs have gone up, we explain what the energy price cap is, how the cap affects your bills and how much it will cost to use energy going forward.
You can use our up-to-date calculator below to see what this means for your energy bills for the rest of the year.
What are the unit rates (kWH) and standing charges for energy?
The unit rate (kWh) is the charge for the energy you actually use. It can vary by where you live, your energy supplier, payment method and meter type.
The standing charge covers the cost of supplying your property with gas and electricity. It is a fixed daily amount you have to pay, regardless of how much energy you use. It is even applied to properties that are empty for part of the year, like a holiday home.
It is up to energy firms how they break down unit and standing charge prices below the overall cap. So higher standing charges mean lower unit prices, But lower standing charges mean higher unit prices.
Swipe to scroll horizontally
| | |
| --- | --- |
| Electricity unit price | £0.28 per kWh |
| Gas unit price | £0.07 per kWh |
| Electricity daily standing charge | £0.45 |
| Gas daily standing charge | £0.27 |
It's important to note these are averages. Standing charges vary from region to region. Some parts of the UK - usually remote regions - have seen big jumps in standing charges in recent years as the cost of supplying energy has risen.
What is the energy price cap?
The energy price cap is the maximum price per kilowatt hour (kWH) that energy firms can charge you for gas and electricity if you are on a standard or default tariff.
However it's important to remember that this is a cap on the maximum price per unit of energy that suppliers can charge, not a cap on the cost of your bill. So if you crank up the heating, your bills can still go sky high.
The price cap only applies if you pay for your energy by Direct Debit. If you pay by alternative methods the cap is higher.
The cap was introduced on 1 January 2019 by the energy regulator, Ofgem, to stop energy customers on standard variable tariffs being overcharged for their gas and electricity, while reflecting changes in wholesale energy prices. Ofgem reviews the energy price cap every three months.
The price cap is supposed to be a backstop. Preventing customers on standard variable tariffs from being overcharged for gas and electricity while encouraging customers to snap up fixed deals to pay the least for their energy. But the energy crisis has turned it on its head.
Rising wholesale prices actually mean that the cost of energy is rising quicker than the price cap can keep up - so much so, it has resulted in a number of energy companies going bust.
Leaving most of us unable to switch to find a better deal, and instead held hostage by a price capped standard variable tariff.
The existing legislation allowing the cap to be extended annually comes to an end next year and many commentators suspect it is now living on borrowed time.
Why is the energy price cap going up?
There has been a worldwide demand for gas, which is essentially pushing prices up to unprecedented levels.
The war between Russia and Ukraine continues to add to the rising cost.
According to Ofgem, the cost of suppliers purchasing wholesale energy prices accounts for at least 40% of your energy bill.
Ofgem takes wholesales prices into account when setting the level of the energy price cap at the beginning of February and August.
How can I keep my energy bills low?
The best way to keep your costs low at the moment is to reduce your overall energy consumption.
Small steps can help - such as turning off lights, not boiling more water in the kettle than you have to and cutting down your shower time.
If you are struggling, there is help with energy costs if you are unable to pay your bills.
The government has announced a measure to help households deal with the cost of living and energy crisis, with the £400 energy payment to every household in the UK. This doesn't need to be paid back.
But, Dr Craig Lowrey says: "The upcoming one-off £400 government support payment potentially only scratches the surface of soaring household energy bills and highlighting the need for an enduring solution."
WHAT COSTS MAKE UP YOUR ENERGY BILL?
Wholesale energy costs
Wholesale market costs of gas and electricity are the most influential in determining the size of your bill. It's the steady increase in wholesale prices that are behind the dramatic rise in our bills and now accounts for almost 50% of the figure on the statement you get from your provider.
Energy providers usually buy their gas and electricity in advance, so Ofgem tracks the wholesale price over six months to determine the next price cap period.
Network costs
Network costs come to £371 a year and make up around 18% of the average bill. It's another substantial cost factored into your bill to provide and maintain the infrastructure that delivers gas and electricity to your home. We're talking about the gas pipelines and energy pylons here. But it also includes the cost of bailing out failed energy firms. Energy providers that take on customers after the collapse of another firm can claim additional costs of doing so.
Operating costs
Energy firms claim £220 from the average annual bill in operating costs. This includes the energy regulator Ofgem's allowance for supplier profits which is set at 1.9%.
Policy costs
Policy costs come in at around £153 or 8% of your bill. These pay for several things: the energy company obligation scheme which upgrades home insulation on low-income households, the renewables obligation that sources renewable electricity, the warm homes discount which pays vulnerable customers £150 over winter and specially-designated feed-in-tariff payments that are made to households who have installed solar panels.
In April, some backbench conservative politicians called on the government to scrap the 'green' policy costs. It's not quite so straightforward. The feed-in-tariff payments must contractually be made and the renewables obligation payments would still have to be made and likely have to come from our taxes.
VAT
VAT is 5% for energy bills, around £98 a year per household. There have been calls on the government to temporarily cut VAT but so far it's been ignored.
Sue Hayward is a personal finance and consumer journalist, broadcaster and author who regularly chats on TV and Radio on ways to get more power for your pound. Sue's written for a wide range of publications including the Guardian, i Paper, Good Housekeeping, Lovemoney and My Weekly. Cats, cheese and travel are Sue's passions away from her desk!