Cheaper fixed deals from energy firms may return - first sight of what they could look like
A fixed rate deal as low as £2,200 a year for your energy may sound good - but there's lots to consider before you decide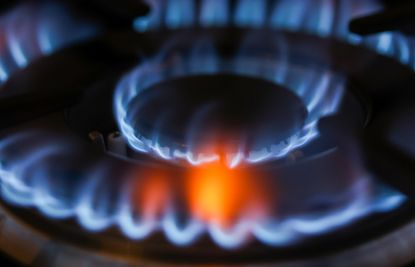 (Image credit: Getty images)
Households could soon have access to fixed deals as low as £2,200 after a fall in the cost of energy, according to analysis by comparison site Uswitch.
Since December, the cost of wholesale energy has fallen by around 60%.
It means suppliers could soon offer customers fixed energy deals between £2,200 and £2,500, according to Uswitch. This is less than the current Energy Price Guarantee (EPG) of £2,500 which is expected to be extended until July.
Since the start of winter, the EPG has been lower than almost all energy tariffs - effectively limiting the savings that households can make by switching suppliers.
Customers have had to get used to the idea that there was no point in shopping around for a better deal because there were no better deals.
Now households may be able to benefit from cheaper fixed deals and a more competitive energy provider market.
But it does not mean households will be able to get the cheap deals they used to get in 2021 before the soaring rise in energy costs.
And it does not mean households will necessarily save money - some may find they save a small amount of money by switching but then find themselves locked into a deal costing them hundreds of pounds more.
Uswitch says that fixing would only save the average home £17.30 at most this year - and could even end up costing £387.58.
Think carefully before you commit to a fixed rate deal
What do you have to think about before opting for a cheaper fixed rate deal for your energy costs?
Given that the EPG is widely expected to be kept at £2,500 for the foreseeable future and predictions from experts at Cornwall Insight are for the energy price cap to fall to £2,153 by July, Uswitch is urging households to think carefully before committing to a fixed deal in the coming months.
But if Uswitch and Cornwall Insight are correct in their predictions then households would not save money with a fixed-rate deal.
If you now fixed at £2,200 a year you would save money for the three weeks between now and 1 April.
Why? Because energy bills are an average of £2,500 a year, so you'd lock in around three weeks of energy use at lower prices - saving around £17 in total.
But you'd then lose around £87 a year from July to September, and around £81 a year from September to the end of December.
And if you get a fixed-rate deal of £2,500 a year you will not save or lose any money before 1 April, because this fixed-rate deal is the same level as the EPG.
And you'd then lose around £387 a year from July to September, and around £381 from September to the end of December.
"Some may want to lock in the certainty of a lower price sooner, ahead of next winter, and others may wait to see what happens to the market," said Richard Neudegg, director of regulation at Uswitch.com.
Read more on energy bills