Energy bill increases: regulator to crack down on unfair energy direct debits
As energy bills rise, some customers have noticed their direct debits payments have increased by more than expected. Here's what to do if your direct debit is higher than you think it should be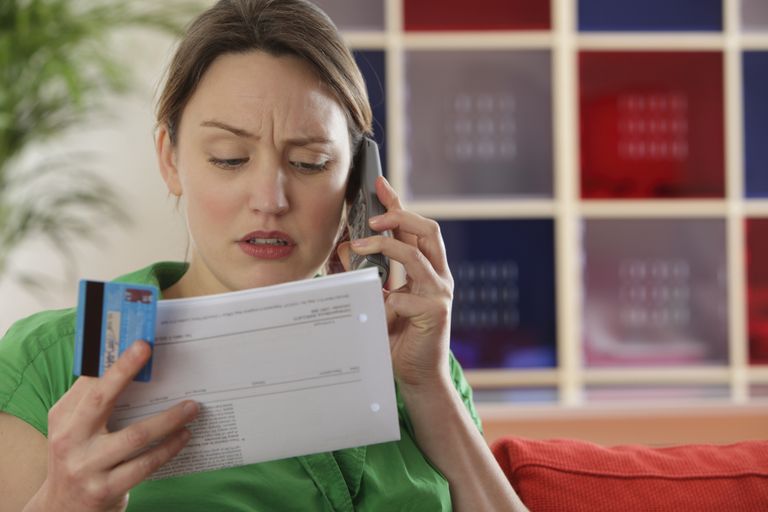 (Image credit: getty images)
Contributions from
Some energy firms could be hit with fines after increasing customers' direct debit payments by 'more than is necessary' from April when the latest energy price cap came into effect.
Suppliers have until 24 May to respond to Ofgem about whether they are handling direct debits 'fairly', after the regulator issued a series of market compliance reviews.
Business and Energy Secretary Kwasi Kwarteng tweeted that the regulator would not hesitate to "swiftly enforce compliance, including issuing substantial fines" over the issue.
Millions of households have seen their gas and electricity bills rise after the energy price cap increased by 54% last month. However, there is concern that some suppliers have allegedly taken advantage of the situation and put customers' direct debit payments up by more than is necessary.
Ofgem said: "Our top priority is to protect consumers and we recently wrote to suppliers to alert them that we are commissioning a series of market compliance reviews to ensure, among other things, they are handling direct debits fairly, and that overall, they are held to higher standards for performance on customer service and protecting vulnerable customers."
If you think you're being charged unfairly, here's everything you need to know if you pay your energy bill by direct debit.
Some energy suppliers have been increasing Direct Debits beyond what is required.I can confirm @Ofgem has today issued Compliance Reviews. Suppliers have three weeks to respond.The regulator will not hesitate to swiftly enforce compliance, including issuing substantial fines.May 3, 2022
See more
WHAT IS OFGEM DOING ABOUT THE DIRECT DEBIT HIKES?
The regulator has given energy suppliers a three-week deadline to provide information about their domestic customer direct debit charging practices.
It will then assess the information to see if any suppliers are not meeting their licence conditions. If any rules are found to have been broken, Ofgem can issue fines.
Jonathan Brearley, chief executive of Ofgem, said it was "particularly important that suppliers are held to account and bad practices are addressed quickly".
April's energy price cap increase has caused average annual bills to jump by £693 for 18 million households.
Brearley added: "We are also seeing troubling signs that some companies are reacting to these changes by allowing levels of customer service to deteriorate."
Richard Neudegg, head of regulation at price comparison site Uswitch.com, welcomed the compliance reviews. He said suppliers have a responsibility to make sure direct debits are fair, "reflecting customers' energy use as closely as possible".
Neudegg added that "the extent of direct debit rises can feel brutal with the starkly rising cost of energy".
CAN A COMPANY CHANGE MY DIRECT DEBIT?
A company is able to change the amount, frequency or date of your direct debit but it must notify you in advance of any money being debited from your account. This is normally 10 working days to a month before the change.
Energy companies do this frequently as bills are usually given as an estimate of the amount of gas and electricity you'll use in a year.
If you use more or less than the estimate, your monthly payment will be altered to reflect that depending on the tariff you are on.
But with the increased energy price cap now in force, those on their provider's standard variable tariffs can expect their gas and electricity bills to rise by 54%. If your new payments are much higher than this, then you should challenge it.
"If anyone thinks their direct debit has been increased to an unreasonable amount, they should contact their supplier as soon as possible to request this is reviewed," says Neudegg.
WHAT CAN I DO IF I DON'T AGREE WITH MY DIRECT DEBIT INCREASE?
Remember that as well as changing to reflect the higher price cap, energy bills can also change because you are originally billed for the amount the supplier thinks you will use - and if you consistently use more, the amount may go up.
However, if you think your energy provider has increased your payments disproportionately or that a mistake has been made, you can challenge it.
Martyn James of the complaints website Resolver said many people are currently complaining about "being billed huge amounts for their energy consumption, often after a supplier switch" and that it was "clear from many of the complaints that there's obviously a problem as the consumption isn't realistic or feasible."
Contact your energy supplier's customer service department. Request that they show you how they reached the direct debit figure by providing you with the meter readings and calculations that they have used.
"Go through your bills and check when the meter was last read properly," says James. "See if you have records of your readings and when you gave them too.
"It makes sense to take photos of your meter whenever you read it so you have a back up – and to give a reading to the energy firm whenever you can," he adds.
HOW TO DISPUTE A DIRECT DEBIT PAYMENT IF YOU THINK A MISTAKE HAS BEEN MADE
If you have received a new estimate from your energy supplier which you believe is unreasonably high - perhaps you are always in credit, it is summer or it is much higher than the rise in the price cap - politely request that the direct debit be lowered.
Ask that your bill better reflects your actual usage based on your meter readings. It might be easier to do this if your balance is zero, so pay off any money that you owe your supplier first.
If all else fails, you can make a formal complaint in writing to the business stating it is breaking the Retail Energy Code, and ask that it lowers your direct debit payments or you will leave.
"If they don't sort things out, you could go to the ombudsman. Your energy provider may ask you to do daily meter readings for seven days to see if there's a problem. But ultimately, if the readings make no sense, it's up to the energy firm to sort out the problem. This can involve sending out engineers to assess the meter's performance or even a forensic analysis of your bills," says James.
IS DIRECT DEBIT A GOOD WAY TO PAY?
Direct debit is a safe and simple way to pay. It means your bills are paid on time and you will avoid the risk of late payment charges. And if you pay by direct debit, then you could save around £130 as energy companies prefer it if customers pay this way.
But it is a good idea to check them regularly to ensure the payments are accurate - and in the case of energy companies, check they are fair.
Ruth Emery is contributing editor at The Money Edit. Ruth is passionate about helping people feel more confident about their finances. She was previously editor of Times Money Mentor, and prior to that was deputy Money editor at The Sunday Times. A multi-award winning journalist, Ruth started her career on a pensions magazine at the FT Group, and has also worked at Money Observer and Money Advice Service. Outside of work, she is a mum to two young children, a magistrate and an NHS volunteer.