British Gas vs Shell Energy – which is the better provider?
If you're torn on which energy provider to choose, we've compared the biggest suppliers to help you decide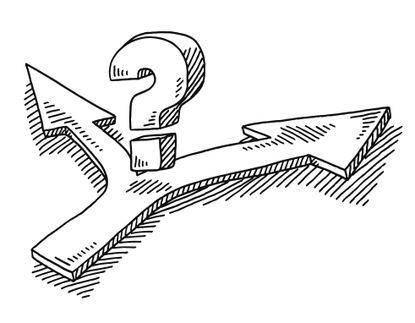 (Image credit: getty images)
British Gas is the largest gas and electricity supplier in the UK, with around 6.9 million energy customers (including British Gas Evolve), while Shell Energy has just under one million customers.
But size isn't everything and Shell Energy compares well on price, although British Gas Evolve offered the cheapest tariff overall.
We compare these two providers on more than just price though - let's assess their green credentials, incentives they offer and importantly, how good the customer service is.
Scope of deals
British Gas offers these fixed tariffs, as well as its standard variable and pay-as-you-go plans:
Complete Protection Sep 2023
Includes central heating, plumbing and drains breakdown and home services cover for 12 months.
Green Future June 2023
Matches 100% of electricity and 10% of gas customers use from renewable sources and offsets the remaining gas used.
There is an exit fee of £40 per fuel on all British Gas fixed-rate deals.
As well as its standard tariff, Shell Energy offers fixed-price energy plans and a carbon-neutral tariff:
Go Further July 2023 v2 (fixed for 25 months)
Broadband discount plus carbon credits for electricity and gas. Exit fee: £30 per fuel.
Energy June 2024 plus Bill Credit (fixed for 36 months)
Like the 13-month fix below but includes up to £150 bill credit. Exit fee: £50 per fuel.
(MORE: How to find the best deals)
How cheap are the cheapest deals?
(MORE: How to save money on your energy bills)
How green are they?
All British Gas' fixed-term tariffs are from renewable sources and are backed by Renewable Energy Guarantee of Origin (REGO) certificates, as are British Gas Evolve's tariffs.
Its greenest tariff is Green Future, with renewable electricity bought through agreements with wind generators in the UK. It matches 10% of the gas used with green gas, which is fed directly into the UK gas network. It offsets the customers gas carbon footprint on this tariff by buying Carbon Emission Reduction certificates to support projects in the developing world. It achieved a gold standard in Uswitch's green accreditation scheme.
British Gas' default and prepay tariffs are not as green – they supply electricity which is 100% zero carbon (70% renewables and 30% nuclear).
Shell Energy's electricity is from 100% renewables such as wind, solar and biomass, backed by REGO certificates. Its Go Further tariff is carbon neutral, offsetting carbon dioxide emissions from the production and distribution of gas and electricity.
(MORE: Which are the greenest energy suppliers?)
What incentives do they have on offer?
British Gas' refer-a-friend scheme offers an Amazon.co.uk gift card worth up to £50 each.
Shell Energy customers can get Shell Go+ rewards with 3% saving on up to 60 litres of fuel a month at participating Shell service stations, plus personalised offers.
What's the customer service like?
In the Which? annual survey of energy customers, British Gas was the highest ranked of the big suppliers, but still came joint 18th place and kept customers on hold for an average of 23 minutes.
It was 15th in the Citizens Advice latest customer survey, with a score of 3.2 – the same as on Trustpilot. British Gas Evolve scores 2.2.
Shell Energy ranked 17th in the Which? survey and answered the phone, on average, in four minutes. It won gold for the best large customer service team at the European Contact Centre and Customer Service awards.
It came 26th in the Citizens Advice survey, with a score of 2.55 and scores 3.9 on Trustpilot.
(MORE: Customer service of UK's largest energy suppliers ranked)
Conclusion
Both suppliers could improve their customer service – although British Gas ranks a little higher overall, it did keep its customers hanging on the phone for 23 minutes – compared to four minutes at Shell Energy.
Both companies match the electricity used with renewable energy, and each has worked on offering a greener tariff, British Gas goes that extra mile with its Green Future tariff.
Which company has the better deal? Choose either Shell Energy and British Gas Evolve if you want a reasonably priced, online tariff or British Gas for the greenest deal. Take pot luck when it comes to customer service.
* Prices assume a household in the London area with medium annual consumption of 2,900kWh of electricity and 12,000kWh of gas on a dual-fuel tariff, paying by monthly Direct Debit. There will be regional price variations, so check prices in your area. Prices correct on 08/06/2021. Source: MoneySuperMarket
(MORE: British Gas versus EDF Energy)
Hannah is a freelance financial journalist. She has written on topics including consumer rights, personal finance, homes and property for magazines, newspapers and websites including DIYgarden.co.uk, Ocean Finance, Moneywise, and The Daily Telegraph. In her spare time, she grows her own veg, plays bridge and looks at ways to save money on her household bills.