British Gas Energy Support Fund to offer grants up to £1,500
British Gas has reopened applications for grants of up to £1,500 to help its most vulnerable energy customers. Act now - as funds are limited.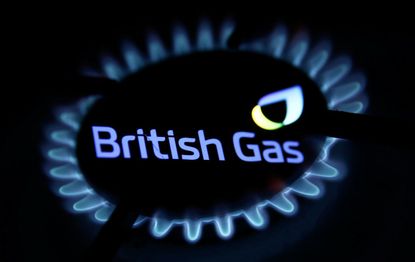 (Image credit: NurPhoto / Getty images)
Energy giant British Gas has reopened applications for grants of up to £1,500 per household after recently donating 10% of its profits to treble the value of its support. Funds are limited, however, so it's crucial you apply as soon as possible. We explain how the grant works and who can apply.
The move comes after the prime minister's announcement to freeze energy bills, which will see the average annual bill for a typical household frozen at £2,500 until 2024.
Despite this, increasing numbers of households could turn to their energy company for help. The British Gas Energy Support Fund is one of several hardship funds that energy firms offer their customers.
British Gas said its recent decision to donate 10% of profits into the British Gas Energy Support Fund will continue for as long as the energy crisis continues, allowing it to help its most hard hit customers.
Its pre-tax profits were £98 million in the first half of 2022, so the initial contribution of 10% will be £9.8 million, although £12m will be added to the fund in the winter to give it a boost.
Chief executive of British Gas's parent company Centrica, Chris O'Shea, said: "This increased investment in supporting our customers adds to the financial support and advice we already offer and ensures more grants will be available as we go into this winter."
Alongside the British Gas Energy Support Fund solely for its customers, British Gas also has the British Gas Energy Trust which offers grants to people irrespective of their energy supplier. In other words, you do not need to be a British Gas customer to apply to the British Gas Energy Trust. British Gas will continue to pay £6 million into this separate fund each year.
How to apply for the British Gas Energy Support Fund
Applications for help are open via the British Gas Energy Trust site. The fund has previously delivered grants from £250 up to £750 but will now deliver grants up to £1,500 - and will depend on the individual circumstances.
Before you call, put together a rough overview of your income and outgoings, what you are left with and any worries you have about losing your job or a source of income. British Gas can ask you for this info so it can assess you properly.
Who is eligible for the British Gas Support Fund Grant?
To be eligible for the support grant, which could be between £250 and £1,500, you will need to:
Be a British Gas customer (non British Gas customers can get help from The British Gas Energy Trust if they are already seeking help for debt)
Be in debt of more than £250 on active gas/electricity account
Not had a British Gas Energy Trust grant in the last 12 months
This is because the eligibility criteria has also changed: you now no longer need to be in 'fuel poverty' (this is when a household has to spend 10% or more of its income on energy costs), and you can also now have more than £1,000 in savings.
Many people don't ask for help from their energy supplier because they don't consider their personal situation to be that terrible, but if you are a British Gas customer and are struggling to pay your bills, do contact them immediately to find out what help you qualify for.
And this goes for all customers for all energy companies: energy suppliers has to work with you if you are struggling and must offer you a repayment plan if you're unable to make bill payments.
Take a look at our article on help with energy costs to see what help you may be able to tap into.
From October, households will also benefit from the £400 energy grant to help with bills. We explain how you will be paid the £400 energy grant and who will get it in our article.
Look After My Bills Newsletter
Get the best money-saving tips, tricks and deals sent straight to your inbox every week. Make sense of your money in partnership with The Money Edit.
Katie is staff writer at The Money Edit. She was the former staff writer at The Times and The Sunday Times. Her experience includes writing about personal finance, culture, travel and interviews celebrities. Her investigative work on financial abuse resulted in a number of mortgage prisoners being set free - and a nomination for the Best Personal Finance Story of the Year in the Headlinemoney awards 2021.