The best gas and electricity deals
With the energy price cap set to be hiked again, could you save over the long run by opting for a fixed tariff today? We've found some of the deals that may be available to existing customers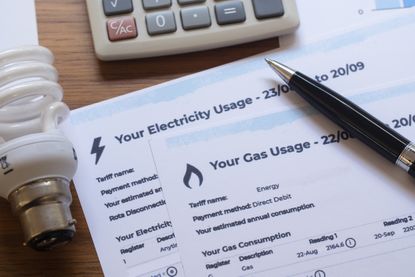 (Image credit: Getty images)
Money is tight for many households across the UK at the moment, so trying to find savings through the best gas and electricity deals can be a sensible move.
After all, rocketing energy bills are one of the biggest concerns for most of us, particularly with the new energy price cap set to be announced this week (26 August).
The energy price cap is currently reviewed twice a year, in February and August, ahead of changes to the cap taking effect from April and October respectively.
Back in April, the cap was increased by 54% from £1,277 to £1,971, and forecasts suggest that the announcement for the rise to take place in October will be even more punishing - the latest prediction is that the cap will jump by 80% to £3,554 a year for the average household.
Households in England, Scotland and Wales are set to receive £400 in energy bill discounts as part of the new cost of living help package, but many households will still be feeling the pinch over winter.
And from the new year, the energy price cap will start to be reviewed on a quarterly basis, meaning more frequent rises, at least in the short term. Predictions this week from energy analysts Auxilione have suggested that the price cap could reach £6,000 next April, before finally starting to fall.
With millions of households on deals subject to that price cap, and such mammoth increases in prospect, it's sensible to think about finding a better tariff.
Shopping around for a new tariff in the way we might previously have done, using a price comparison site, is not really an option since so many providers have dropped their deals. However, there are still some deals to consider, and which may end up saving you money in the long run.
What are the best gas and electricity deals?
The first thing to point out is that if you do want to switch deals, you have precious few options. Indeed, the vast majority of suppliers are not even offering new deals for existing customers, let alone those looking to move from a rival supplier.
Currently, just one supplier is offering a new tariff for existing customers, which we have detailed below: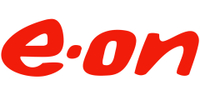 (opens in new tab)
E.On Next Online v19 (opens in new tab)
One-year fixed tariff
Will cost the typical household £3,407 a year ‒ 73% more than the energy price cap
No exit fees
Available to all existing customers
Alternatively, there are a couple of fixed energy tariffs open to anyone, irrespective of your current supplier.
It's worth pointing out that these deals do come with significant downsides to be aware of, while it's also important to remember that these prices can change quickly. Over the last couple of weeks even the best deals around have jumped in price by hundreds of pounds a year.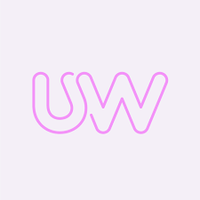 (opens in new tab)
Utility Warehouse Green Fixed 37 (opens in new tab)
One-year fixed tariff
Will cost the typical household £3,550 a year ‒ 80% more than the current energy price cap
£150 dual fuel exit fees
BUT, you must take two other services with Utility Warehouse to qualify for the energy tariff. Other services on offer include broadband, mobile, boiler and home cover). If you can make the switch and take on two other products which offer you good value, then it may be worth considering.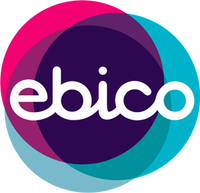 (opens in new tab)
Ebico Living Ebico Prime 12 Saver July (opens in new tab)
One year fixed-term energy plan
No exit fees
Will cost the typical household £4,700 a year – 138% more than the current energy price cap.
With this service, you do not need to sign up to any other products from the provider.
Why are the best gas and electricity deals more than the energy price cap?
Why you can trust The Money Edit Our expert reviewers spend hours testing and comparing products and services so you can choose the best for you. Find out more about how we test.
You might be wondering why signing up for the best gas and electricity deals available today will mean that your costs actually go up? After all, surely the whole point of switching deals is to lower your bills?
Ultimately this all comes down to the way that the energy price cap works. The cap only applies to the standard variable tariffs offered by suppliers, rather than fixed tariffs. In the past, the standard variable tariff was pretty terrible value ‒ it was what you moved onto when your initial tariff expired, and the sort of deal that it was a good idea to switch away from as soon as possible.
However, the turmoil of the energy markets over the last few years, with a host of suppliers going bust, has meant that bizarrely deals which are subject to the energy price cap are now the lowest around.
Yet with the price cap likely to increase substantially in future ‒ and with neither of the candidates to be Prime Minister saying much about how they would address the situation ‒ it may be that signing up for a more costly deal today works out saving you money in the long run.
Tom Higgins is a journalist covering all aspects of the financial world, from investing and sustainability to pensions and personal finance. He graduated from Goldsmiths, University of London in June 2020 and has since written online and in print for the Financial Times group, New Statesman media group, numerous trade magazines, and has worked with Bloomberg on social media projects. He has a deep interest in environmentalism, social change, and data-driven storytelling. He can be found tweeting at @tomhuwhig.