Best gas and electricity deals
Energy prices will fall from July thanks to a lower energy price cap, and fixed gas and electricity deals are expected to make a comeback. We look at what is on offer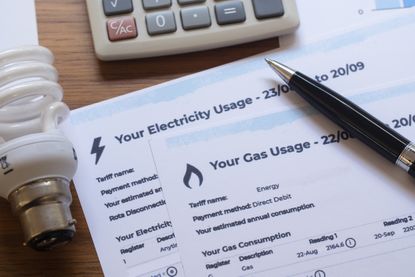 (Image credit: Getty images)
Look After My Bills Newsletter
Get the best money-saving tips, tricks and deals sent straight to your inbox every week. Make sense of your money in partnership with The Money Edit.
Thank you for signing up to The Money Edit. You will receive a verification email shortly.
There was a problem. Please refresh the page and try again.
Gas and electricity deals have been off the radar for some months now as most households have paid the rate made available by the government's Energy Price Guarantee (EPG), which has shielded households from extortionate price rises.
But the EPG will end in July, and a lower energy price cap - £2,074 a year for a typical household - will kick in.
Experts believe the lower price cap - and predictions that it could continue to fall going into October, to around £1,960 - will likely spark a return of fixed energy deals.
What are the best gas and electricity deals?
Octopus Energy was the first to unveil a new deal following the Ofgem announcement about the lower energy price cap, albeit it is a relaunch of its energy tracker deal.
This will go on sale in July and allows customers to track and pay the wholesale price of energy, rather than the standard default price.
But you may soon be able to pick up a cheap fixed-price energy tariff: competitive deals are expected to become available as we head towards the summer.
Comparison sites such as Comparethemarket and Go.Compare are offering potential switchers the opportunity to leave their details on the site to get alerts when new deals become available.
We will also update this article as soon as cheap fixed-price energy tariffs become available.
Fixed energy deals for existing customers
The only fixed energy deals available right now are for existing customers, with a very small number of suppliers offering these.
When it comes to deals for existing customers, suppliers don't have to publicise prices or even offer the deal to all existing customers, which can mean they're harder to hear about. This means even if your supplier has a fixed energy deal, it may only contact certain customers to offer it.
MoneySavingExpert has been tracking down suppliers with fixed deals for some existing customers. Here are the ones we know about so far.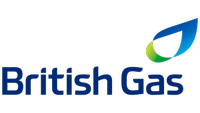 British Gas is contacting a small number of existing customers with the offer of a one-year fixed deal, known as 'Select July24', which runs to 31 July 2024.
Based on typical usage, this could mean average annual energy bills of £2,044, which could save households around £30 a year based on the new energy price cap, which kicks in from July.
However, exactly who might be able to get this fixed deal seems slightly confusing as British Gas says, it's a "small test we are conducting with some of our customers to understand customer interest in a competitive fixed tariff". We've asked for more detail and will update this article when we have it.
There are early exit fees of £200 for dual-fuel customers with this deal.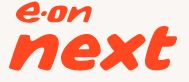 E.ON Next is offering a 'Next Loyalty Fixed v3' deal that is fixed for one year.
Based on typical usage, this could mean annual energy bills of £2,050 – which saves £24 compared with the new energy price cap rates, when they come into force on 1 July.
This deal is available to existing customers with a fixed contract that ends between 15 June and 14 August 2023. However, a spokesperson said: "While this tariff is only available to selected customers right now, our intention is to offer similar fixed-price tariffs to our other customers over the coming months".
There are also £150 exit fees for dual-fuel customers.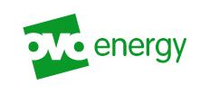 Ovo has a '1 Year Fixed' deal priced at £2,200 a year based on typical use. This is only available for existing customers and works out to be £126 higher than the £2,074 energy price cap rate.
However, the benefit of fixing is that you are protected against any future rises in energy prices, although you won't benefit from any future drops in price.
With this one, early exit fees are £75 for each fuel which means dual-fuel customers would pay £150.
Think carefully before committing to a new gas and electricity deal
Why you can trust The Money Edit Our experts spend hours analysing and reviewing products and services to help you find what's best for you. Find out more about how we analyse.
It may be better to wait to see which deals appear over the next few weeks, compare them to the new price cap of £2,074, and also compare them to how the cap is expected to change in October.
Forecasts suggest that October's cap could be around £1,960.
It's also worth noting that we do not know what energy prices will do in the future - so if you do fix, you could lock yourself into a higher rate if prices drop again, but if prices rise, you could end up with a saving.
The turmoil of the Ukraine war, the cost of living crisis and several energy suppliers going bust in 2022 means wholesale gas prices can change quickly, and predictions about our future energy bills could turn out to be wrong.
Look After My Bills Newsletter
Get the best money-saving tips, tricks and deals sent straight to your inbox every week. Make sense of your money in partnership with The Money Edit.
Katie is staff writer at The Money Edit. She was the former staff writer at The Times and The Sunday Times. Her experience includes writing about personal finance, culture, travel and interviews celebrities. Her investigative work on financial abuse resulted in a number of mortgage prisoners being set free - and a nomination for the Best Personal Finance Story of the Year in the Headlinemoney awards 2021.