Air fryer vs microwave – which is the most cost-effective way to cook a meal?
Air fryer vs microwave – kitchen appliances are energy hungry, so we find out which one is cheaper to run.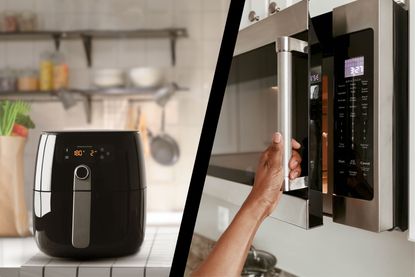 (Image credit: Getty Images / Future PLC)
Look After My Bills Newsletter
Get the best money-saving tips, tricks and deals sent straight to your inbox every week. Make sense of your money in partnership with The Money Edit.
Thank you for signing up to The Money Edit. You will receive a verification email shortly.
There was a problem. Please refresh the page and try again.
Using different methods of cooking can be a great way to cut energy costs as the kitchen is filled with energy-hungry gadgets like an air fryer, dishwasher, tumble dryer or kettle.
It's often good to check out the sales to get yourself a new kitchen appliance that costs less to run, as retailers often offer decent deals on household gadgets. We've got some useful sales tips – it's that time of year when sales are inevitable – Black Friday and Boxing Day to name a couple.
Here we crunch the numbers to find out which is cheaper to run – an air fryer or a microwave?
Air fryer vs microwave
Running costs of an air fryer
It costs 13p to use an air fryer for 15 minutes, Uswitch told us. But it varies depending on how powerful the air fryer is, the model and the duration you use it for.
An average air fryer uses around 800 to 2,000 watts of power:
If you used an 800W air fryer for 30 minutes, it would cost you approximately 13.6p per day to use, £4.13 per month.
If you ran a 1,400W air fryer for 30 minutes, it would cost you around 23.8p to run per day which is £7.24 per month. However, it This one it may require less time (and therefore less energy) to cook food than the less powerful 800W air fryer.
You can cut air fryer costs by making sure "you are only keeping them switched on for as long as they are in use," Ben Gallizzi, energy expert at Uswitch said.
Retailers are stuffing shelves and websites full of air fryers as they grow in popularity – meaning there are plenty of options depending on your budget and the size of your household.
This Tower Air Fryer is on the affordable end of the scale. It comes with one basket that fits enough food for 3 to 4 portions. At the premium end of the scale is the Ninja Foodi MAX Dual Zone Air Fryer which claims you can save 65% on your energy bill with the "UK's largest-capacity dual-zone air fryer." It's been so popular that it's out of stock at many retailers.
Bulk cooking can also save you pounds, especially if you live on your own or if you tend to make too much food and it ends up going to waste. BBC Good Food says the average household throws away £50 worth of food per month.
Social media is flooded with people who love their air fryers because of how easy it makes cooking. It's also a healthier option than frying food by other means. TikTok is flooded with easy air fryer recipes like "how to make the classic egg on toast" in an air fryer.
Running costs of a microwave
As per our sister site Goodto.com, it costs around 8p per day to run a 700W microwave which works out to be £3.43 per month and £29.16 per year if used every day.
So technically it is cheaper to use a microwave, but it varies depending on the model you own and how powerful it is. An average microwave is between 700 to 1200 watts.
If you opt for a powerful 1200W microwave, it will cost around 13.3p per use, £4.04 per month and £48.48 per year to run, according to Goodto's calculations.
If you go for something mid-range – around 900W – costing you 10.2p per use, £3.10 per month and £37.20 per year.
Microwave pros and cons:
Microwaves are quick for heating up food, they're easy to clean, you can use them to defrost frozen items and they don't consume much energy.
Using a microwave is common for reheating, and cooking ready meals. Many microwaves, like the snappily named Panasonic NN-ST45KWBP, offer different cooking options for foods like rice and pasta, fish and meat or beverages.
The verdict
If you want to base your purchase or cooking option based solely on which is cheaper to run, then the microwave wins. But it is common to have both a microwave and an air fryer in the kitchen because you can use them for different purposes.
A microwave heats and reheats food well. An air fryer gives foods that crispy, fried quality that a microwave just can't replicate. An air fryer is also a healthier option and speeds up the cooking time.
Ultimately, it depends on what you like to cook and which appliance works best for that, but there's definitely no shame in using them both.
Find air fryer and microwave deals
Related articles
Look After My Bills Newsletter
Get the best money-saving tips, tricks and deals sent straight to your inbox every week. Make sense of your money in partnership with The Money Edit.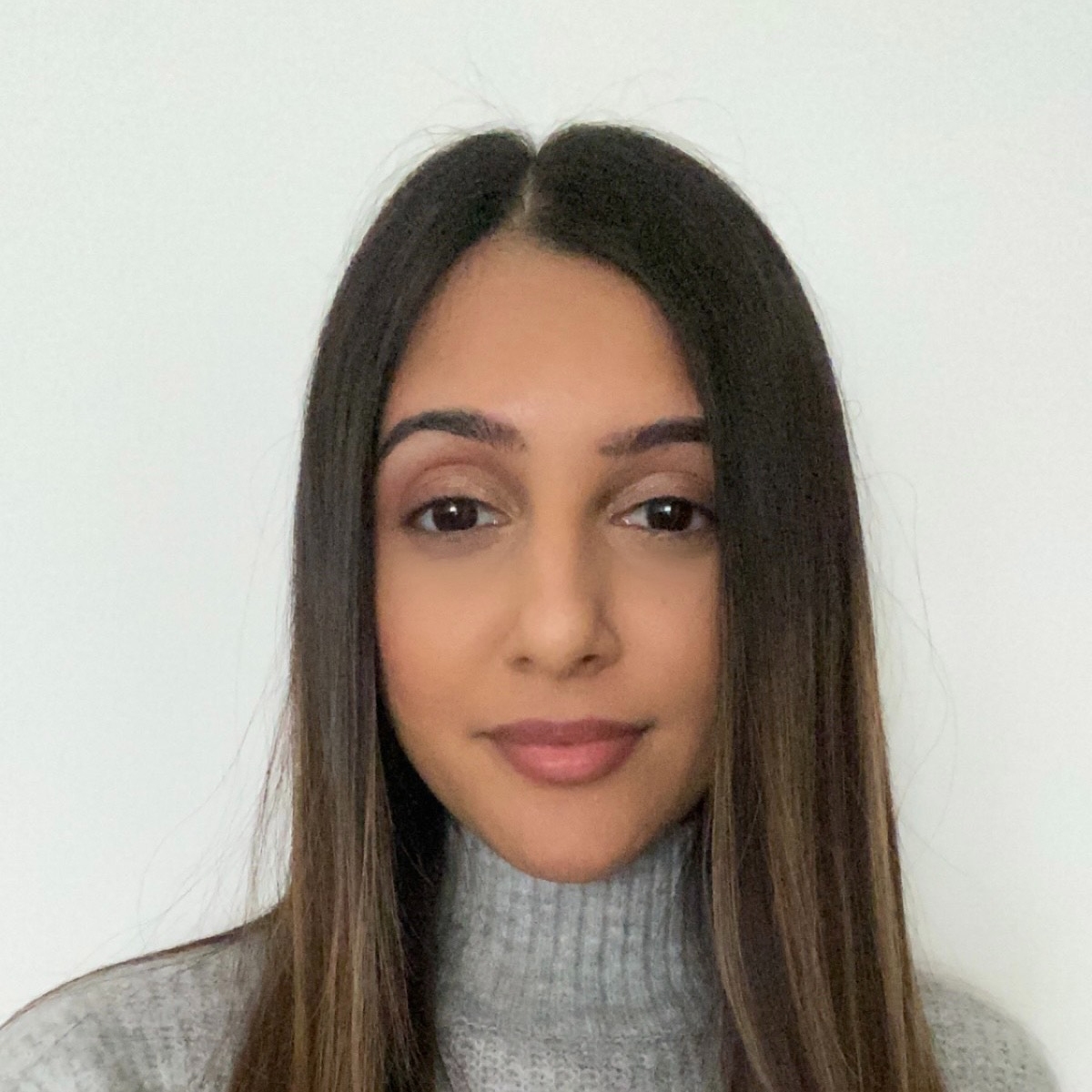 Vaishali graduated in journalism from Leeds University. She has gained experience writing local stories around Leeds and Leicester, which includes writing for a university publication and Leicester Mercury.
She has also done some marketing and copywriting for businesses.
When she is not writing about personal finance, Vaishali likes to travel and she's a foodie.