The £400 energy grant: who will get it and when
Energy customers to get hundreds slashed off their energy bills as part of a government support package to help ease the cost of living crisis. Find out if you're eligible for the £400 energy rebate and when it will be paid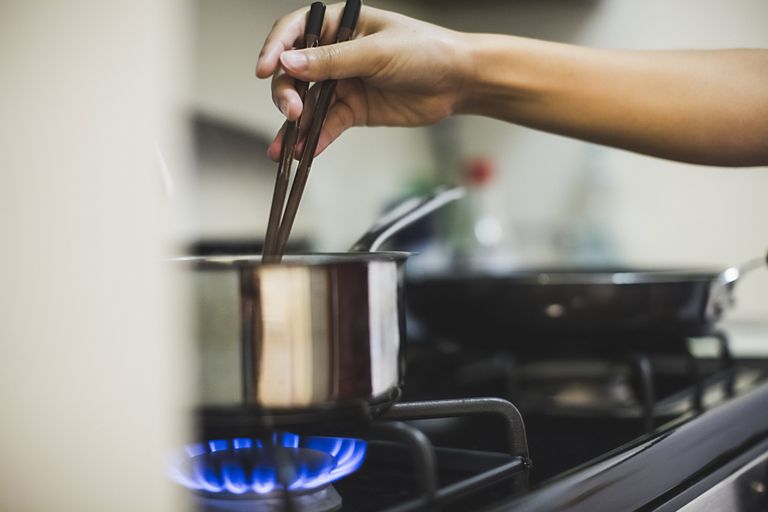 (Image credit: Getty images)
Around 28 million households connected to the electricity mains will get a £400 grant to help cut their energy bills this autumn as part of the government's new cost of living help package announced last month. The grant will help offset rising energy bills, which are expected to shoot up by an average 46% when the latest energy price cap comes in.
Despite the government initially saying all households will get it, the Department for Business, Energy & Industrial Strategy (BEIS) told The Money Edit that only those who are on the electricity mains are eligible. If you live off the electricity grid, you will not get it.
A spokesperson for the BEIS, said: "We are working closely with consumer groups and suppliers to ensure as many people as possible can access the £400 energy bills support payment, including exploring alternative payment options for those in park homes."
The BEIS is expected to publish a response to its consultation on how to help more people in the summer, but confirmed that households without a domestic electricity supply contract are not eligible for the scheme.
We will keep you posted as soon as we know from BEIS consultation on extending the help.
The £400 grant replaces the £200 energy 'rebate' the government promised earlier this year - a payment that households were expected to pay back from April 2023. but the £400 can be kept - as Sunak put it, "not a penny to repay".
Here's what we know so far about who will get the £400 energy grant and when.
Who will get the £400 energy grant?
This payment will be made to all households that pay for their energy and are connected to the electricity mains, regardless of their income.
Sunak said this payment is to help households that do not normally need state support, but are feeling the financial pressure of rising energy bills.
Around 28 million households in England, Scotland and Wales are set to benefit from the £400 energy grant. Equivalent support will be provided to households in Northern Ireland.
Who won't get the £400 grant?
Households not connected to the electricity mains will not be eligible for the £400 payment. There are around 500 -2,000 households in the UK estimated to be off the electricity grid according to Ofgem. The regions most affected are Northumberland and remote Scottish Islands and Peninsulas.
Will I get the £400 rebate if I am renting?
If you rent and pay the bills, then you will get this payment directly. However, if you are a tenant who pays a rent to your landlord that includes bills (in other words, your name is not on the utility bills and you do not directly pay them) you will not receive the energy bill rebate - unless your landlord somehow passes it onto you via a reduction in rent.
Citizens Advice warned it was concerned more than half a million people around the UK could miss out on the Government's support for billpayers as their landlords might pocket the money. But BEIS told The Money Edit that landlords are expected to pass the payment on.
"We expect landlords with a domestic electricity connection who charge 'all inclusive' rent, where tenants' energy costs are included in their rental charges, to ensure that the £400 reduction is passed on to tenants," a government spokesperson said.
Citizens Advice has called for clear guidance for landlords to make sure tenants don't miss out on the upcoming £400 energy grant.
When will the £400 energy grant be paid?
The payment is expected from October 2022 and will be spread over six months rather than one lump sum payment. You do not have to apply for it.
Energy companies do not yet have the finer details of exactly how the grant will be paid and we don't yet know how it will be split across gas and electricity bills. If you are a pre-pay electricity customer you will possibly receive it through your smart meter or be given a voucher.
The grant will come in just as the October energy price cap kicks in, which according to the energy regulator Ofgem, could see household energy bills soar to a shocking £2,800 a year (based on average typical use) - up from the current cap of £1,971.
We will let you know more about how the payments will be made as soon as we find out.
Do I need to pay the £400 energy grant back?
You will not have to repay the £400 energy grant and it is no longer a loan. It is money you can keep and is being provided to help ease the pressure of extortionate energy prices.
To fund the payments, the government has instead posed a 25% windfall tax on gas and electricity company profits, which will raise £5 billion over the next year.
What other help will be available to help with the cost of living?
The £400 energy grant is just one of the measures announced; depending on your circumstances, you may be able to benefit from other help too.
The other measures also include:
The whole cost of living package means around 8 million households will receive at least £1,500 - equal to the estimated average energy price cap rise over this year.
IS OTHER HELP AVAILABLE FOR HIGH ENERGY BILLS?
The £400 energy grant isn't paid to you until October; if in the meantime you are struggling, there is help with energy costs if you are unable to pay your bills. Energy suppliers also have hardship funds to help their customers in need.
You can also speak to debt charities like StepChange (opens in new tab) or National Debtline (opens in new tab) if you are currently unable to pay your bills and need help.
You may also find our article on unfair direct debit increases useful. See how The Money Edit helped one reader bring her direct debit down after her energy company hiked it from from £117 to £369.
Kalpana is the Editor of The Money Edit.
She's an award-winning journalist with extensive experience in financial journalism. Her work includes writing for a number of media outlets, including national papers and well-known women's lifestyle and luxury titles, where she was finance editor for Cosmopolitan, Good Housekeeping, Red and Prima.
She started her career at the Financial Times group, covering pensions and investments.
As a money expert, Kalpana is a regular guest on TV and radio; appearances include BBC One's Morning Live, ITV's Eat Well, Save Well, Sky News and more.
She was also the resident money expert for the BBC Money 101 podcast and co-author of the e-careers personal finance course.
A well-known money and consumer journalist, Kalpana also often speaks at events.
She is passionate about helping people be better with their money, save more and be smarter spenders.
Follow her on Twitter and Instagram @KalpanaFitz.