Energy crisis: everything you need to know
The current energy crisis expected to last for months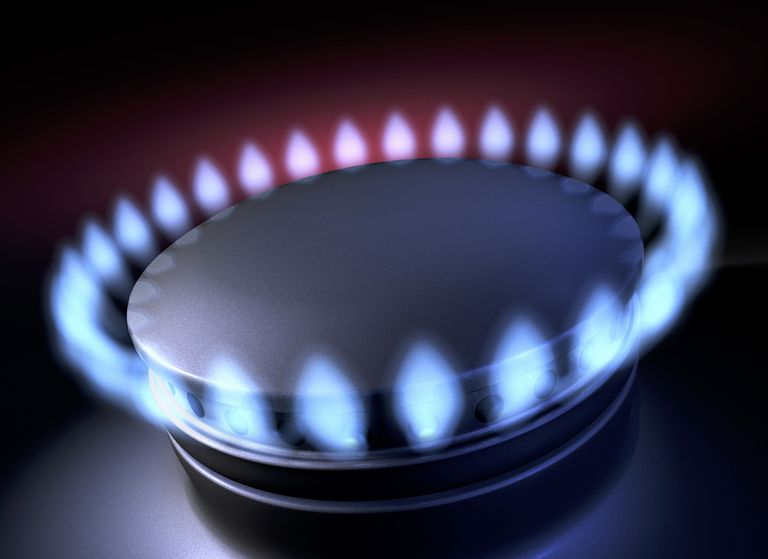 (Image credit: Getty)
By Katie Binns
The current energy crisis could last for months, Boris Johnson has said. Millions of UK consumers were already expecting to see energy prices shoot up on October 1 after the energy regulator Ofgem increased the Energy Price Cap, but the demand for natural gas could see prices rise further.
The demand for natural gas has recovered after the pandemic at a faster rate than supply has been able to keep up with, causing chaos for a range of industries.
Experts say that as well as bigger energy bills for households, food supplies and medical care are at risk as the situation has a knock-on effect across supply chains.
Business Secretary Kwasi Kwarteng is expected to hold more discussions with the energy industry and there's even talk of taxpayer bailouts.
Meanwhile, the FTSE 100 tumbled to a two-month low on September 20 as gas supply concerns and rising inflation spooked the financial markets.
We explain everything you need to know about the energy crisis and how it will impact you.
Energy crisis: Why are gas prices up?
In the last month alone, gas prices have risen by 70% due to a squeeze on supplies and are now at a record high.
The situation has been made worse because of lower gas storage stocks than normal due to a short summer, lower wind turbine output, a reduction in supplies from Russia and a fire shutting down a cable that brings electricity into the UK from France.
What about my energy bills?
Millions of households in England, Wales and Scotland are already looking at a 12% rise in energy bills from 1 October when the energy price cap goes up.
The price cap is the maximum price that energy suppliers can charge standard tariff customers and is set by the energy regulator Ofgem.
The cap will increase by £139 to £1,277 on October 1 - but it could now go up by a further £280 when it is reviewed in April 2022.
If you are on a fixed-price deal then your bills should remain flat until that contract ends. When it ends, however, you're likely to face a big increase. If you don't go out of your way to find a new fixed-price contract then you will automatically roll onto your supplier's standard variable tariff.
Finding the best energy deal
If you're shopping around for a cheaper tariff, you'll have noticed there are fewer options as most of the best deals have been withdrawn. Some Energy price comparison websites, such as Compare the Market, have frozen their energy switching service.
Gareth Kloet, GoCompare's energy expert, says: "We are now seeing a number of energy providers remove their tariffs and are no longer taking on new customers. We have seen 83 tariffs removed since Monday (September 13) and now just three energy providers remain in the market."
He adds: "While the Price Cap is a good idea in principle, it's now having the negative effect of driving out competition in the market. Where smaller energy providers are typically more dynamic, cheaper and quicker to embrace change, we could find that, without these companies, we're likely to see less choice and reduced competition."
Why are energy companies failing?
Energy suppliers Hub Energy, PfP Energy, MoneyPlus Energy, People's Energy and Utility Point have stopped trading after the price rise became too much.
It is suspected that at least four more smaller energy firms will go bust next week.
If your energy supplier goes bust you will still receive gas and electricity while Ofgem moves you to a new provider. If Ofgem cannot find a new provider it will appoint a temporary 'special administrator' to the failed energy firm.
Industry rules mean affected customers will not lose money owed to them. Any new company is also responsible for taking on any credit balances the customer may have.
However, paying that credit out to customers is a disincentive for companies to take on new business - especially as companies are already under pressure.
Which big energy companies are in financial difficulties?
Bulb energy - an energy provider to 1.7m customers in the UK - is looking for a way out of its problems including raising funds from its investors, agreeing a joint venture or merger with another company and seeking a government bailout.
The government could provide a loan to firms to take on customers from failed energy companies or even effectively nationalise small suppliers on the verge of collapse by appointing a 'special administrator'
What about CO2?
Co2 is an important gas for all kinds of industries and services, from food production and packaging, to hospitals and the nuclear power industry.
Now two of the UK's largest fertiliser plants - that produce 60% of the UK's CO2 as a by-product - have paused CO2 production due to record gas prices.
Will there be food shortages?
CO2 is used to stun pigs and chicken before slaughter. Shockingly, poultry suppliers say they only have two or three days of CO2 left.
Meanwhile, CO2 is also used in fresh food packaging, in beer and fizzy drinks.
What should I do regarding my energy bill?
Kloet says it is generally not good news for bill payers who will inevitably be facing energy price increases. "But the market is in a real state of flux and tariffs that are available are changing on a daily basis - if not more often - so we would say to keep checking prices that are available regularly - and make sure you check directly with energy providers as they are currently offering different deals to those available on comparison sites."
If your supplier goes bust, Ofgem will be on it to find a new supplier to take over your account. Take a meter reading so that you can be billed correctly as your prices may increase when the new supplier takes over - and don't try to switch supplier however tempting that may be.