How to cut energy costs
There are many ways to cut energy costs with minimal effort - but be aware of saving myths such as turning off lights and not leaving appliances on standby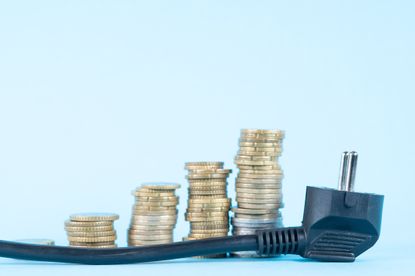 (Image credit: Getty images)
From paying by Direct Debit to cutting your shower time, there are many ways to cut energy costs with minimal effort – but be aware of myths such as turning off lights and not leaving appliances on standby.
Energy bills remain a big concern for all of us. While the energy price cap will drop to £2,074 a year for the typical household from July, that remains an enormous amount of money, particularly compared with what we paid just a year or so ago.
Historically we may have been able to counter this by signing up for a fixed-rate energy tariff. However, the energy crisis means that virtually no suppliers offer them, and certainly not at prices that would represent a saving on what we are already paying.
For many of us, energy bills represent one of our biggest monthly expenditures, so keeping your energy use to a minimum is a smart money-saving move.
Here we share tips, tricks and hacks to help you cut your gas and electricity costs. Remember that although individual savings may look relatively small, they can add up to a helpful amount across a year.
1. Pay by Direct Debit
Setting up a Direct Debit to pay for your energy is a sensible idea as it will immediately cut your bill. Not only will you never forget to pay, but it works out around 7% cheaper on average than if you were to pay any other way.
2. Submit regular energy meter readings
Remember to give your energy supplier regular meter readings so that you are paying the correct amount each month. You can usually do this online, via an app or automatically if you have a smart meter. Accurate meter readings can save on your energy bill by making sure you do not overpay with estimated costs.
3. Turn your thermostat down by a single degree
Heating and hot water costs make up around half of your energy bill, so this is where the biggest savings can be made in the home. Start by turning your heating down by just one degree – it could cut your gas usage by 7%.
4. Buy energy efficient appliances
Check the energy rating of an appliance before you buy it. The most energy efficient are rated with an A. For example, an A-graded dishwasher will typically cost you £7 less a year to run compared to an old model. See how much it costs to run these energy-hungry kitchen appliances and how you can opt for an energy-efficient one:
5. Cut your shower time down
You don't have to make a big sacrifice to your shower time; cutting just two minutes off your daily ritual could save you £43 a year in energy bills.
6. Use an energy-efficient shower head
Switching to a water-saving shower head will not only reduce your water consumption, but it can also mean there is less water that needs to be heated which, in turn, will reduce your energy usage too.
They cost as little as £8 and a family of four could save £28 off their gas bills and around £47 off their water bills with this showerhead alone, according to The Energy Saving Trust.
7. Wash clothes at a lower temperature
Some of the worst offenders for energy consumption in your home are "wet appliances", says consumer expert Martyn James, "the products in the kitchen that use water, like washing machines and dishwashers".
"Try to only use them for full loads, learn what that 'eco mode' button does and drop the heat as low as it will go. He advises. "These machines have to heat the water they use and this can result in them accounting for up to a quarter of the cost of your energy bill."
If you are doing laundry four times a week at 20 degrees rather than 40 degrees you can save £24, according to Which? and cutting out one cycle per week, perhaps by wearing your clothes more before you wash them, could save you £5 a year, according to the Energy Saving Trust.
8. Use a washing line or airer to dry your clothes
Tumble dryers cost between 61p and £1.99 to run on average based on an 8kg load. If you have the space and a washing line or clothes horse, drying clothes naturally is a no-brainer.
If you can't completely stop using your tumble dryer and happen to be on an Economy 7 or 10 tariff, you can optimise savings by running it overnight during off-peak energy hours. Some energy providers such as British Gas, OVO and Octopus Energy are offering customers up to £100 to use less energy at peak hours.
9. Don't leave appliances on standby
Appliances like computers helpfully have the amount of power they consume capped at 0.5w under law. This means if you leave such an appliance on standby all year it will cost you £1.24.
But, if you have more than one TV, a microwave, a home music system, laptops for everyone in the household, laptop chargers, a printer, an Xbox or Playstation, Amazon Alexa and more it can all add up. According to the Energy Saving Trust, you can save £35 a year by switching off these devices. There's a big caveat though: you need to have more than 20 appliances to make such a saving.
10. Switch to energy-saving lightbulbs
Replacing bulbs with energy-efficient LEDs is a definite win even though there is the initial expense of doing so.
You could save up to £13 per bulb, per year by switching 100-watt incandescent bulbs for LEDs, or up to £5 per year by swapping now-banned halogen bulbs for LED bulbs, according to the Energy Saving Trust.
Turning off lights to save money is a sensible habit to get into but if you leave your energy-inefficient light bulbs on overnight it will only cost you a few pence.
11. Invest in insulation
The better insulated your home is, the more heat it retains. As a result you end up having to use your heating for less time in order to stay warm.
Loft insulation is worth looking at: a quarter of the heat in an uninsulated home is lost through the roof. Most homes have at least some loft insulation but often not enough. Topping up from 120mm to at least 270mm of insulation will help.
You might not have to fork out the full cost for insulation with these government grants, see if you're eligible:
DIY draught-proofing is cheaper and anything is better than nothing, so try putting cling film on your windows.
12. Claim tax relief if you work from home
If you work from home, don't forget the working-from-home tax relief, which will give you something towards energy bills.
It only takes a few minutes to claim via the government website – all you need is your government gateway ID and password which you can create when you apply.
13. Claim additional government support
Those who are elderly and/or on low incomes may be eligible for financial support. Pensioners can receive one-off winter fuel payments from the government of up to £300, while the warm home discount, worth up to £140 a year and the cold weather payments of up to £25 a week, are designed to support people who live at risk of fuel poverty.
14. Apply to a hardship fund
Talk to your provider if you're struggling with energy bills. If you are in debt to your energy supplier they often have a hardship fund to apply to. In most cases, you need to be an existing customer - with the exception of British Gas which can be accessed by anyone.
15. Only heat the room you're in
Bestheating.com told our sister site Ideal Home that households could save up to £115 by only heating the room they're in. You can do this by controlling the temperature of the rooms in your house with a thermostat, radiator valves and smart heating controls. You can even opt for electric or portable heating- check which one is cheaper to use, a fan heater or an oil heater?
16. Wash up using a dishwasher, not by hand
We put the dishwasher and washing by hand head to head and found you will save on your energy bill by washing dishes in a dishwasher. But there are factors to consider when using a dishwasher efficiently which are all outlined in our dishwasher vs hand washing piece.
17. Only use the water you need when boiling a kettle
You can save on your energy bill by only using the water you need in a kettle. For example, when you make a cup of tea you can measure a mug full of water and pour it into the kettle, instead of filling a full kettle. Check the running costs of a kettle and how much you could save.
18. Find out what help your energy provider is offering
With the cost of living crisis and high energy costs, energy providers are trying to find ways to help their customers. For example, Octopus Energy was previously giving their most vulnerable customers free electric blankets. Speak to your energy provider or look on its website to see if it's currently offering any support or freebies.
19. Change the picture settings on your TV
Research by Which? shows that if you change the picture settings on your TV, you could save on energy costs annually. But this depends on the TV you have and how old it is – check how much your TV could save you.
20. Don't leave the heating on low all day
Generally speaking, it's a misconception that leaving the heating on low all day is cheaper than only turning it on when you need it. But, if you have good insulation in your home, it could be worth testing out over a 2 week period. We tell you how and other ways to keep your home warm at a lower cost.
Read next
Look After My Bills Newsletter
Get the best money-saving tips, tricks and deals sent straight to your inbox every week. Make sense of your money in partnership with The Money Edit.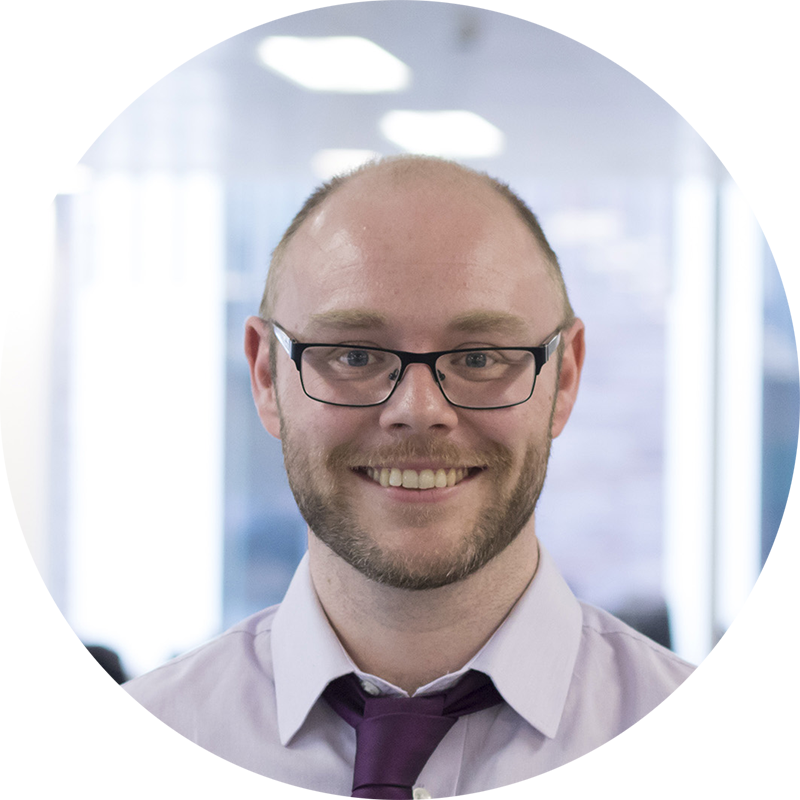 John Fitzsimons has been writing about finance since 2007, and is a former editor of Mortgage Solutions and loveMONEY. Since going freelance in 2016 he has written for publications including The Sunday Times, The Mirror, The Sun, The Daily Mail and Forbes, and is committed to helping readers make more informed decisions about their money.