Council tax rebate explained: when can you expect to get the £150 refund?
Everything you need to know about the £150 council tax rebate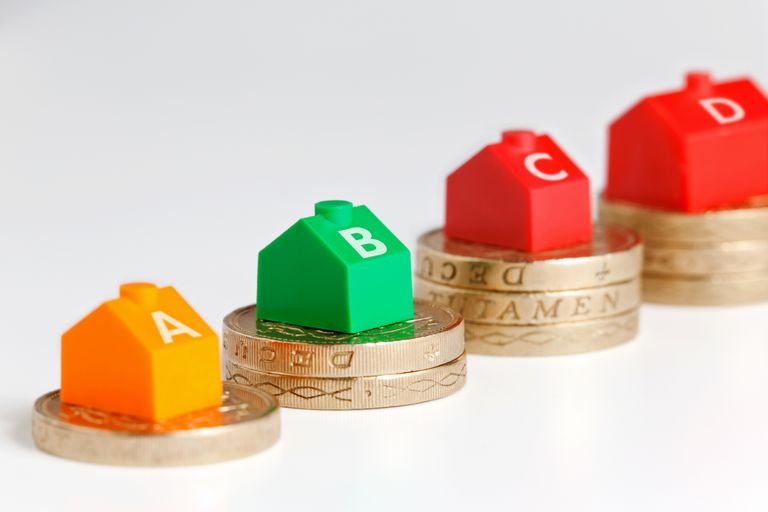 (Image credit: Getty images)
Contributions from
The £150 council tax rebates are starting to trickle through, but many residents are still waiting, with local authorities yet to commit to a specific date.
Around 20 million households in England, 1.9 million households in Scotland and a million households in Wales will receive the £150 council tax refund to help cope with the cost of living crisis.
However, despite Chancellor Rishi Sunak originally saying the rebate would be paid in April, households may have to wait a bit longer. In fact, the Treasury guidance paper also changed its wording saying it will be paid 'from April' instead of 'in April'.
The Department for Levelling Up, Housing & Communities said the £150 council tax rebates must all be paid by 30 September 2022.
But how and when you will get it very much depends on where you live and how you pay.
Many local authorities we spoke to were unable to confirm exactly when residents will be paid and are not committing to a date; this implies that the payments could be as late as the end of September. Here is what we know so far about expected payment dates from a selection of councils we spoke to. The information is based on if you pay by direct debit.
Barnet Council - Between 14 April - 2 May
Barrow Borough Council - from May/June
Bedfordshire Council - from 26 April
Brent Council - April
London Borough of Bromley - from mid-May
Cambridge City Council - mid-April
South Derbyshire District Council - early June
Ealing Council - May onwards
Gedling Borough Council - has not yet given a specific date
London Borough of Haringey - April/May
Leeds City Council - payments started in April (some residents have been paid twice, which will have to be paid back)
Manchester City Council - started payments at the end of April
Portsmouth City Council - has not yet given a specific date
Royal Borough of Greenwich - from April
London Borough of Southwark - end of May
West Suffolk - mid-June onwards
City of York - from May
Lewisham Council - completed payments
If you pay using another method, you will have to wait for your council to contact you. Unfortunately, if you have not yet set up a direct debit, then some councils, like Lewisham, have stated it is now too late to set one up for the automatic refund. Instead, you will have to wait for your council to contact you regarding the £150 rebate payment.
If your council is still inviting residents to set up a direct debit for the rebate payment, then do this as soon as possible via the application on your council's website to get the payment sent to you automatically.
Many are still working out how they will pay those who are not on the direct debit system.
Will I be eligible for the £150 council tax rebate?
Around 80% of English households, 73% of Scottish households and 73% of Welsh households will benefit, but it will depend on which council tax bracket you are in.
Everyone in bands A to D in England, Scotland and Wales will get the rebate because the government is trying to target those most likely to require support.
In Wales, the £150 payment will also be made to households in council tax bands E to H, which are in the council tax reduction scheme. This is unlike in England and Scotland where people who do not pay council tax would not receive the rebate.
You can check your council tax band with your local council or via the government's postcode checker. Think you might be in the wrong tax band? Take a look at our article on how to check your council tax band and challenge it.
How will I get the council tax rebate?
In England and Scotland
If you pay council tax by direct debit, your local authority will use your bank account details to credit your bank account with a one-off payment of £150.
If you don't pay by direct debit, councils are offering different options. Many are still working out how they will make payments to those who do not pay by direct debit.
Haringey council, for example, says it will send a voucher for £150 to households that don't pay by direct debit. The vouchers started to be sent out in April, with more to follow in May, and can be cashed in at any UK Post Office.
In another example, North Herts council says that residents who don't pay via direct debit can choose how they receive the £150 rebate; it can either be paid into their bank account or credited to their council tax account to reduce the amount they have to pay.
The one-off rebate does not need to be repaid - it is yours to keep. Only one payment per household will be made.
In Wales
The Welsh government says it will work with councils to provide more detail on how the scheme will operate, and payment will be made automatically if you qualify.
In Northern Ireland
Northern Ireland has received funding for the council tax rebate but it cannot be allocated until after the election in May.
One way to find out when you will be paid is to check your council's website, as many are regularly updating their guidance.
Who doesn't qualify for the £150 council tax rebate?
If you are in council tax bands E to H in England and Scotland, then you won't get the rebate unless you are considered vulnerable or on a low income.
A £144m pot of cash - known as the 'Discretionary Fund' - is being launched through local authorities in England. They can use this to offer 'top-up' payments to vulnerable households in council tax bands A - D.
How this discretionary fund is spent depends on the individual council but there is no limit to the amount that can be paid per household.
Gedling Borough Council, for example, will pay an extra £23 to households who are in bands A to D that are receiving council tax support (giving a total rebate of £173), as well as making £173 payments to those households receiving council tax support in properties with a band higher than D.
Meanwhile, Haringey council said it was 'awaiting more information' before it announced how it would help households in bands E to H.
If you fall into the vulnerable or low income category, it's worth contacting your local authority to ask about the extra financial support.
Anyone with a second property with council tax bands A to D will not qualify and the council tax rebate is not payable on empty properties.
If you are renting and do not pay council tax as part of your arrangement, then you may not get the rebate paid to you. The government plans to consult on how to help renters who do not pay council tax directly.
What other help is available?
Some households already get a discount on their council tax bill, while others don't pay any council tax at all. You can find how to get a council tax reduction in our guide.
For example single people receive 25% off their bill while students and some pension credit claimants pay no council tax at all.
If you are on a low income or receiving benefits, you could also be entitled to a reduction on your council tax. For example, if there is a live-in carer who looks after someone with a disability.
It ultimately depends on your local council rules and all boils down to where you live.
If you are looking to tackle higher energy bills, the government is also increasing the number of households who can apply for the warm homes discount, which is worth £150 from October. In Scotland, an additional pot of £10m will also be made available to those struggling to pay their fuel bills via the Fuel Insecurity Fund.
You may also be Interested in: The Wallace family have cut their energy consumption by 30% with targeted heating, dehumidifiers, logs and a new laundry technique while Emily Brookes has cut her £400-a-month energy bill to £235 and is installing a heat pump.
Katie is staff writer at The Money Edit. She was the former staff writer at The Times and The Sunday Times. Her experience includes writing about personal finance, culture, travel and interviews celebrities. Her investigative work on financial abuse resulted in a number of mortgage prisoners being set free - and a nomination for the Best Personal Finance Story of the Year in the Headlinemoney awards 2021.