Rishi Sunak confirms end to public sector pay freeze
Rishi Sunak confirms end to public sector pay freeze - meaning a pay rise for teachers, nurses and soldiers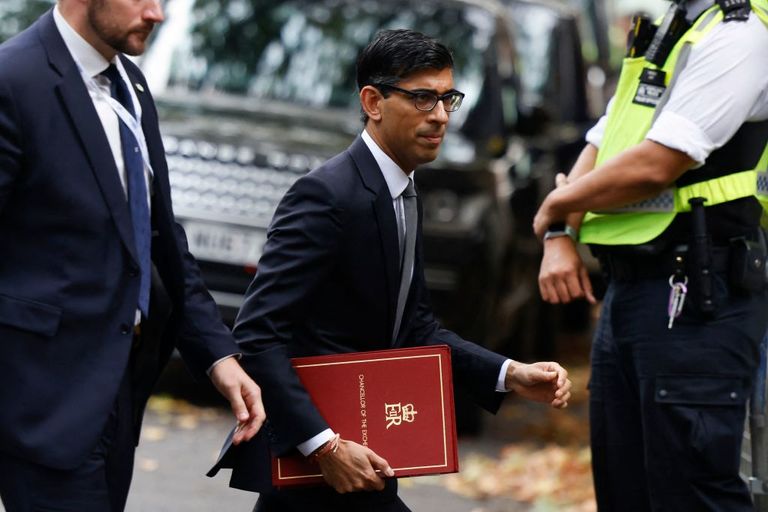 (Image credit: Getty)
Rishi Sunak confirms end to public sector pay freeze as part of the Budget (opens in new tab), meaning more than five million public sector workers will receive a pay rise.
The public sector pay freeze - affecting nurses, teachers and soldiers - was brought in last November after Covid trampled over the economy, with only the lowest-paid excluded.
The Treasury said the temporary freeze had ensured fairness between the private and public sector so the gap between the two did not widen further during the pandemic. It said public sector average weekly earnings rose by 4.5% in 2020/21 whilst private sector wage increases were a third lower than they were pre-crisis, at 1.8%.
Despite the one-year break, most public sector workers have seen their salary rise, their average earnings have increased by an average of 3% since April.
And now those public sector workers will enjoy a "proper" pay rise for the first time in two years.
The economic recovery from Covid is stronger than expected - the Office for Budget Responsibility (opens in new tab) is predicting the UK economy will grow by 7% this year instead of the 4% it previously forecast - leaving the Chancellor with more money to justify an end to the squeeze put on pay during the pandemic.
"Now with the economy firmly back on track, it's right that nurses, teachers and all the public sector workers who played their part during the pandemic see their wages rise," said Sunak.
However, the specific detail of the pay rise will not be revealed for several months as ministers consult the independent Pay Review Bodies, which set the pay for most frontline workforces. These Pay Review Bodies for each of the different groups of workers will thrash out the optimal level of pay in light of the overall finances and the earnings of comparable workers in the private sector.
The details will be announced next year once the government responds to the pay review bodies' recommendations.
End to public sector pay freeze - will the pay rise be worth it?
This week nurses threatened strike action over their 3% offer. There is concern that amid an increase in National Insurance rise, soaring energy bills and rising inflation, any pay rise will be negligible by the time it is implemented in April 2022.
Small Business Minister Paul Scully would not confirm whether the pay rise would make public sector workers better off financially. "We want to make sure the five million public sector workers can see more money in their pay packet," he said.
Katie is staff writer at The Money Edit. She was the former staff writer at The Times and The Sunday Times. Her experience includes writing about personal finance, culture, travel and interviews celebrities. Her investigative work on financial abuse resulted in a number of mortgage prisoners being set free - and a nomination for the Best Personal Finance Story of the Year in the Headlinemoney awards 2021.