Working from home tax relief - how to get £125 from the government
Don't miss out on the working from home tax relief, worth £125. Here's what you need to know to make a claim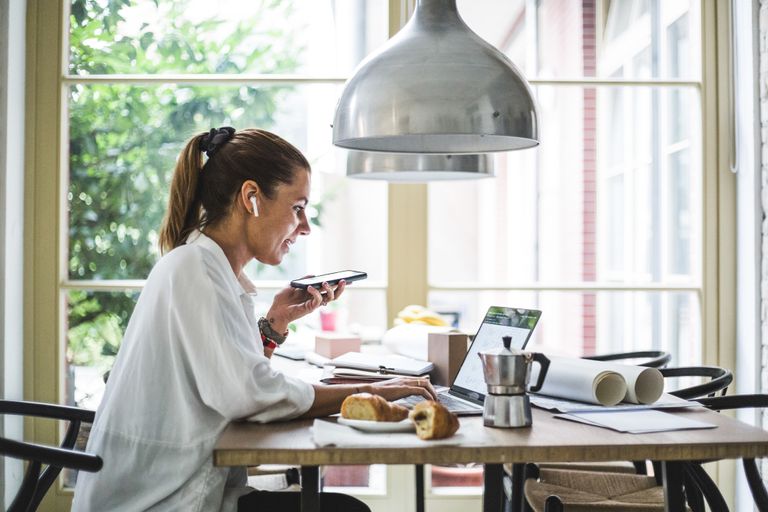 (Image credit: Getty images)
By Georgie Frost published
If your employer has asked you to work from home, then claiming working from home tax relief could give you £125 towards expenses.
The ongoing pandemic means more of us continue to work from home, but the cost of doing so adds up, especially as energy bills soar.
To help with costs, you can claim £125 from the government, even if you only worked one day from home.
Here's everything you need to know about claiming your working from home tax relief.
What is working from home tax relief?
Working from home tax relief can help cover the costs associated with working remotely. While there are many benefits to working from home, the cost of heating, broadband and boiling the kettle soon adds up.
If you were told by your employer to work from home, then these extra costs aren't deemed to be your responsibility, so you could be entitled to up to £125 each tax year to help cover them.
It's not too late to apply for 2020/21 tax relief because HMRC will accept backdated claims for up to four years, regardless of whether you have been working permanently at home or just one day.
It is quick and easy to make a claim using HMRC's online portal. As many as 800,000 people did so between April and June 2021, according to official data.
SEE MORE: Income Tax Calculator
Am I eligible for working from home tax relief?
Not everyone is eligible for the working from home relief. The key point is that you must have been told by your employer to work remotely - it can't have been your own decision. There also needs to have been a negative impact on your household costs, such as bills rising due to using the internet more than usual or turning on the heating at times when you'd normally be in the office.
If your company is already covering these extra expenses or paying you a working from home allowance then you can't double up by making a claim with HMRC too.
Those who pay tax via the self-assessment system will need to apply through their tax return for the relief and not via HMRC's online portal.
How can I apply for working from home tax relief?
HMRC has set up a dedicated online site through which to make your claim. Before you can proceed, you will be asked a number of questions to assess your eligibility.
You will need your Government Gateway user ID and password to hand. If you don't have one, then you can create one in about 10 minutes, according to HMRC, as long as you have your National Insurance number ready and some form of ID such as a valid UK passport or a recent payslip. You will also need documentation such as contracts, bills and receipts as evidence if you are claiming for an exact amount in extra costs.
How much working from home tax relief can I claim?
You can claim up to £125 per year, which can be backdated for four years. You can use a general figure of £6 a week or, using the evidence that you provided, you could calculate the exact extra amount that you are paying due to working from home. This includes your energy bills, mobile and landline costs related to your business, as well as metered water and internet. The extra usage must be related to your work, so you cannot claim for the whole bill, although you do not have to submit any receipts to make the claim and it is straight-forward.
The tax relief you are entitled to is based on the rate at which you pay tax. Basic rate taxpayers who pay income tax of 20% can claim 20% of £6 which is £1.20 per week or £62.40 a year.
Higher rate taxpayers, which pay income tax at a rate of 40%, can claim £2.40 a week or £124.80 each tax year.
If you think that you are owed more than this, then you will need to prove the exact amount of extra costs you've incurred above the weekly amount using evidence such as receipts, bills or contracts.
How is working from home tax relief paid?
How you are paid depends on the year that you are claiming for. If your application has been approved for relief to cover 2020/21 tax year, then you will be paid whatever you are entitled to as a lump sum in your salary. For the 2021/22 tax year, HMRC will adjust your tax code to reflect in your salary that you owe less tax each month.
Georgie is a multi award-winning financial broadcaster and journalist. She is a trusted voice on all matters personal finance and consumer affairs, hosting a number of money podcasts and appearing regularly on TV, radio and in print. Georgie speaks with both authority and personal experience. Before moving into money journalism, Georgie spent a decade traveling around the country as a BBC sports broadcaster, however a spinal injury changed that. Georgie's journey into and out of debt due to her injury sparked a deep interest in consumer rights, financial education and social mobility, which drives much of her work today.