How to cut working from home costs
With many of us now working from home for at least part of the week, we highlight the simple steps you can follow to save money when working from home and save around £300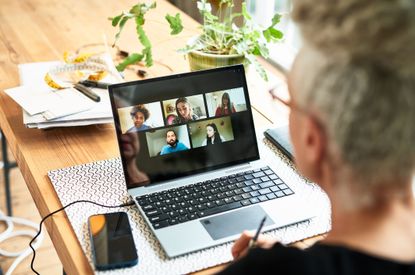 (Image credit: getty images)
The cost of working from home can add up, particularly now as we battle with high inflation, which is now at a 40-year high alongside soaring energy costs and other bills, like broadband going up.
Although you can claim the working from home tax relief, that will only stretch so far. From getting the best broadband deal, reducing your energy consumption to cheaper mobile phone deals - we share our top tips to help you trim the costs.
How to save money when working from home?
There are simple ways to reduce the money you spend when working from home, however. Here are our top tips to save money when working from home.
REDUCE YOUR BROADBAND AND MOBILE PHONE COSTS
Your broadband is probably non-negotiable, so make sure you are getting the best deal possible. Check out our article on the best broadband deals to help you find the best price. And if your mobile use is costly, see our article on how to cut your mobile phone bill to reduce costs.
Millions of us are out of contract with our mobile or broadband provider, with research from Which? suggesting that signing up for a new contract could save you as much as £200 a year.
CUT YOUR ENERGY USE
With your laptop potentially burning energy for a large part of the day, keep your gas and electricity bill low in other ways:
Fill a thermos. When you take a tea break or need your coffee fix, only boil what you need rather than a full kettle. Alternatively, boil your kettle once in the morning, make your cup of tea, then pour the rest of the kettle into a thermos. It should hold enough for a few more cups over the rest of the day.
The amount you will save will vary depending on how many cups of tea you drink a day, but if you're having eight cups a day or more it could save you as much as £30 a year.
Switch off at the wall. At the end of your working day, be sure to switch off your computer and printer at the wall socket (it's easily missed). Many appliances still use power when they are in sleep mode. Switching them off at the wall ensures they aren't costing you money when they're not in use.
Avoid expensive appliances. Think twice before you plug in a fan heater when the temperature drops. A fan heater uses a lot of power, costing around 64p an hour to run, according to uSwitch. That tots up to around £25 per working week. Put an extra jumper on or invest in a hot water bottle instead to keep your costs down.
Laptop Vs desktop. If you use a desktop computer at home, consider switching to a laptop. According to the Energy Saving Trust, laptops use as much as 65% less electricity a year, which it reckons could result in savings of around £25 a year.
Check your thermostat. Turning it down by just one degree could save you £80 a year on your energy bills, according to uSwitch.
Only heat the rooms you use. When you have got the heating on, make sure you are only heating the rooms you are using. Turn down, or off, radiators in unused rooms.
REDUCE OFFICE EQUIPMENT COSTS
The costs of stationary or setting up a home office can add up. But you can keep these costs to a minimum too:
Go paperless. This is always a winner, because it not only helps the environment but also saves you money. Online tools such as Google Drive and Dropbox can help you send large files and documents electronically saving you money on paper, printer ink and postage.
Buy in bulk. When it is time to stop for stationery, try to buy in bulk as much as possible (think about where you'll store it all first though). Buying multiple reams of printer paper works out far cheaper than buying one ream at a time.
The best time to top up on stationary is just before the back to school period, when most supermarkets like Tesco and Sainsbury's cut the price of everything.
Slash the costs of printer ink. You can save money on printer ink by switching from the big branded names to cheaper alternatives. Internet Inks, First Call Inks and Stinkyinks are all highly rated and far cheaper than Canon or HP. Cartridge People also cover the majority of brands. Also take a look at our sister site myvouchercodes for discounts on ink cartridges and printer offers.
Save money on office equipment. If you need specific equipment to work from home, speak to your employer about providing it. You may be able to borrow an extra monitor or office chair. Alternatively, your employer may reimburse you some or all the cost of items you have to buy to be able to do your job.
Get your appliances working efficiently. On your lunch break take a few minutes to spring clean your appliances. Regularly descaling your kettle, bleeding your radiators and defrosting your freezer means they will all be working more efficiently, which will save you money.
SAVE YOUR COMMUTER COSTS
While you are working from home you are saving on a variety of costs from fuel for your commuter, to your season train ticket to that daily coffee. Take the money you aren't spending and set it aside in a savings account. You'll then have a handy sum to help you with any extra working from home costs. Take a look at our article on the best savings accounts to help you get the best interest rate on your cash savings.
But if you do have to travel, then you could save money on train travel by using a rail cards or splitting you ticket. Take a look at Trainpal, Split my Fare, and Split my Ticket to see how much you could save. You may also find our article on how to save on rail fares useful.
What are the costs when working from home?
Working from home has its positives – no commuting costs, no daily coffee shop visits, for example – but it can add to your household expenses. There are numerous household bills that will be affected by you being at home all day, rather than heading in to work in an office or other workplace.
For a start your energy bills will increase. A study by Nottingham University found home working added around £45 a month to energy bills. Given the expected increases in the energy price cap later this year, that additional cost is only likely to rise.
On top of that, you may find that you are spending more on food. Perhaps you have lunches provided by your employer when you're in the office, or at least free milk for tea and coffee. When you're working from home, you have to foot the bill for those costs.
There are other shopping expenses to account for too. Whether it's printer ink, stationery or a new office chair - these can all add up.
Is it cheaper to work from home or go to the office?
Ultimately it will all come down to your own circumstances as to whether heading back into the office full time will help you save cash.
However, it's worth noting that research by the Office for National Statistics found that the number of us who are worse off financially due to working from home is steadily rising thanks to rocketing energy bills.
The survey found that 18% of people were not saving money by working from home in January this year, up from 14% in November 2021.
Can you save on insurance when working from home?
When it comes to car insurance, you may be able to save some money if you are working from home. If your cover includes commuting, you could shop around to see how much you could save by getting car insurance that only covers you for driving for pleasure rather than commuting. Take a look at our sister site Gocompare to help you find the best deal on car or home insurance.
Unfortunately, what you save on car insurance you may need to spend on your home contents cover. If working from home means you have expensive equipment in your property, make sure it is adequately covered by your policy.
You may need to pay higher premiums to cover particularly valuable items such as a high-spec laptop.
Can I claim expenses when working from home?
Speak to your employer about what you can claim as expenses each month and make sure you keep receipts.
You can also claim working from home tax relief worth up to £420 if you're employed. The tax relief is designed to help with extra costs incurred from home working such as higher heating bills. Find out more in our complete guide to working from home tax relief.
Look After My Bills Newsletter
Get the best money-saving tips, tricks and deals sent straight to your inbox every week. Make sense of your money in partnership with The Money Edit.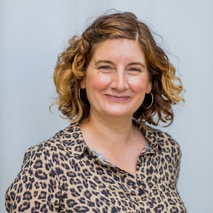 Personal finance journalist
Ruth is a personal finance journalist with 17 years' experience writing about everything from pensions to pet insurance. Ruth started her career as a staff writer for MoneyWeek and she continues to edit their personal finance section. Ruth also writes for numerous national publications including The Sunday Times, The Times, The Mail on Sunday and Good Housekeeping. Ruth is passionate about ethical investing and encouraging people to take control of their finances and not be put off by jargon.