8 easy ways to make extra money in time for Christmas
Easy ways to make money in time for Christmas that can help bolster your household budget ahead of the festive season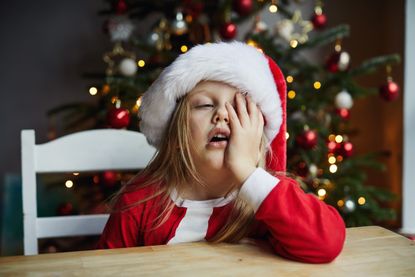 (Image credit: Getty images)
Christmas is 10 weeks away and it could pile further financial pressure on already hard-pressed households with energy bills going through the roof, and food and other expenses soaring.
But the good news is, there are some simple steps you can take to make some extra cash between now and the big day.
This additional income could offer a much-needed helping hand. Here we take a closer look at easy ways you can make easy money before Christmas.
Easy ways to make money before Christmas
1. Get paid to switch bank account
One of the quickest ways to make a pretty penny in time for Christmas is by bagging a bribe for moving your current account.
Matt Sanders, money expert at Go.Compare, said: "There are still loads of switching incentives, with a number of high-street banks offering between £125 and £175 for customers who make the transfer. Nationwide Flex seems to be topping the deals with a whopping £200, plus 5% interest on up to £1,500."
Crucially, though, before making the switch, pay attention to the Ts and Cs. Many will, for example, require a minimum monthly credit deposit.
Thanks to the Current Account Switch Service, all your direct debits and standing orders will get moved automatically, without you having to do any heavy lifting. It should only take seven days to complete the switch.
Once all payments have moved across, allow a couple of weeks to receive the bonus – though some banks, such as Nationwide, pledge to pay the bonus within 10 days.
---
Swipe to scroll horizontally
| Reward | Account | Requirements | How long will it take to get the money? | Find out more |
| --- | --- | --- | --- | --- |
| Free £200 | Nationwide FlexDirect, FlexPlus or FlexAccount | Terms and conditions do apply, including the need to switch over two direct debits. | The £200 is paid within 60 days of you requesting the switch and setting up two direct debits. | Nationwide website |
| Free £175 | First Direct 1st Account | To qualify, you must use the Current Account Switch Service and pay in at least £1,000 within the first three months. | The £175 is paid within 28 days of you switching from a non-First Direct account and paying in £1,000 plus. | First Direct website |
| Free £175 | NatWest Reward & RBS | To receive the £175 you must deposit £1,250 per month and log into your online banking account by a certain date: for Natwest it's 16 December and for RBS it's 2 December. | The £175 is paid by 12 January for NatWest, or by 29 December for RBS. So NOT in time for Christmas - but a nice new year boost. | Natwest website or RBS website |
| Free £150 | Lloyds Bank Club Lloyds account | To receive the free cash and perks you must pay in a minimum of £1,500 per month and there is a £3 monthly fee on the account | The £150 is paid within 10 working days of starting your switch of non-Lloyds account to a new or existing Club Lloyds account before 14 November 2022 | Lloyds website |
---
Checked on 12/10/22
2. Check your benefits
Around £15 billion of benefits remain unclaimed from the Treasury each year, according to charity, Entitledto.
This equates to an estimated seven million UK households which could be missing out on help, such as Universal Credit (for those out of work or on low incomes) and Pension Credit (which tops up the State Pension).
Most benefits depend on your income or employment status.
Rebecca O'Connor, head of pensions and savings at Interactive Investor (ii), said: "Sometimes you can be eligible for help without even realising it. Child benefit, for instance, is an amount that anyone can claim. That said, once you earn more than £50,000, you have to pay some or all of it back."
To find out what help might be available – and how much you might get – enter details about you, and anyone else in your household, into the EntitledTo calculator.
Allow a bit of time for the money to reach your account. With Universal Credit, for example, it usually takes around five weeks to get your first payment.
3. Sell your unwanted stuff
Selling clothes you no longer wear, or gadgets you no longer use, is a great way to earn some pre-Christmas cash. Plus it will free up some space for the new presents hopefully coming your way on 25 December.
Ebay is the biggest online marketplace, and while you will typically get charged a fee when your goods are sold, there are often promotions you can take advantage of to keep costs down.
For bulky items, such as desks and shelves, try Facebook Marketplace to help find local buyers who will collect from your door; you don't pay commission or listing fees. Also check out Preloved which is free for basic membership.
Apps such as Vinted and Depop are great for selling off old clothes. With Vinted, sellers pay nothing, while buyers pay a small fee; with Depop, there are no listing fees, but you do pay commission on items you sell.
Ziffit is worth a look if you want to shift books, CDs or DVDs, and MusicMagpie, for old phones and electronics. Alternatively, why not go old school and host a car boot sale? For local events, check out CarBootJunction.
4. Rent out the stuff you own
If you have a driveway or garage, but don't have a car to park in it, you could make some easy money renting it out – especially if you live near a train station or city centre.
With websites such as JustPark and YourParkingSpace, all the legwork is done for you – matching your space with a motorist who needs somewhere to leave their vehicle. Just be sure to check for charges so you know what you're paying.
The amount you can 'earn' depends on the level of demand for parking in your area, but you could make around £6 per day, or £120 per month.
While you're at it, think about what else you could rent out. This could range from evening dresses, kitchen utensils and technology to electric car chargers, tools and garden equipment.
You can rent out any designer clothes you're not wearing with Hurr (charges 15% of rental price, lets you list items with retail value of £120-£2,500 and less than two years old) or By Rotation (charges 15% of rental price, but it won't accept high street labels).
With the Fat Llama marketplace where you can list almost any thing you're happy to rent out from cameras and bikes to drills and guitars, and someone local can arrange to collect it for a pre-agreed amount of time.
Charge just £5 per day renting out a bike you're not using and you could bag £150 in a month.
5. Get the Married Tax Allowance
If you're married or in a civil partnership, be sure to claim the Marriage Allowance.
It's estimated that around 4.2 million couples in the UK are eligible for the extra tax relief, yet only 1.8 million are claiming it. This means around 2.4 million couples aren't getting the money they are entitled to.
Rachael Griffin, tax and financial planning expert at Quilter, said: "The Marriage Allowance lets you transfer £1,260 of your Personal Allowance – which is the amount of income each individual is entitled to receive, free of tax each year – to your husband, wife or civil partner. Doing so might reduce a couple's tax bill by up to £252 in the current tax year, which runs to April 5, 2023."
To claim, the lower earner must normally have an income below the Personal Allowance of £12,570.
You can apply online, or, if you're already registered, through self-assessment.
6. Get paid for doing surveys
Why not make some money in your lunch-break by completing surveys via sites such as Ipsos i-Say and Swagbucks*.
Surveys typically take around 10-15 minutes, and shouldn't be too taxing.
Payments tend to be made via PayPal, once you've got to a certain threshold, or you may get paid in points which can be exchanged for Amazon vouchers.
While you might only get a few pounds per survey, with a bit of time and effort, the pounds will slowly start to pile up. To avoid cutting into your earnings, try to avoid sites which require you to pay to be a member.
*You can get an exclusive £3 signup bonus following this link, you'll need to earn 2,500 SB points within the first 60 days of membership. Each 10-15 minute survey will typically earn you between 40-200 SB points.
7. Use cashback websites
Before making any purchase online in the run-up to Christmas, check out cashback websites like Topcashback and Quidco, as every time you shop with brands on these sites, you get rewarded with commission in the form of cashback. This means you can earn extra cash as you spend on everything from food to fashion, travel to technology, health and home. According to Topcashback, members earn on average £345 cashback a year.
Salman Haqqi from Money.co.uk, says: "The sites get paid for sending traffic to the store, and you'll get some of it back – saving you hundreds of pounds on your Christmas shopping bill."
You can usually withdraw the balance to your bank account or PayPal account. You may also be able to withdraw your balance as gift vouchers.
8. Use a credit card that pays you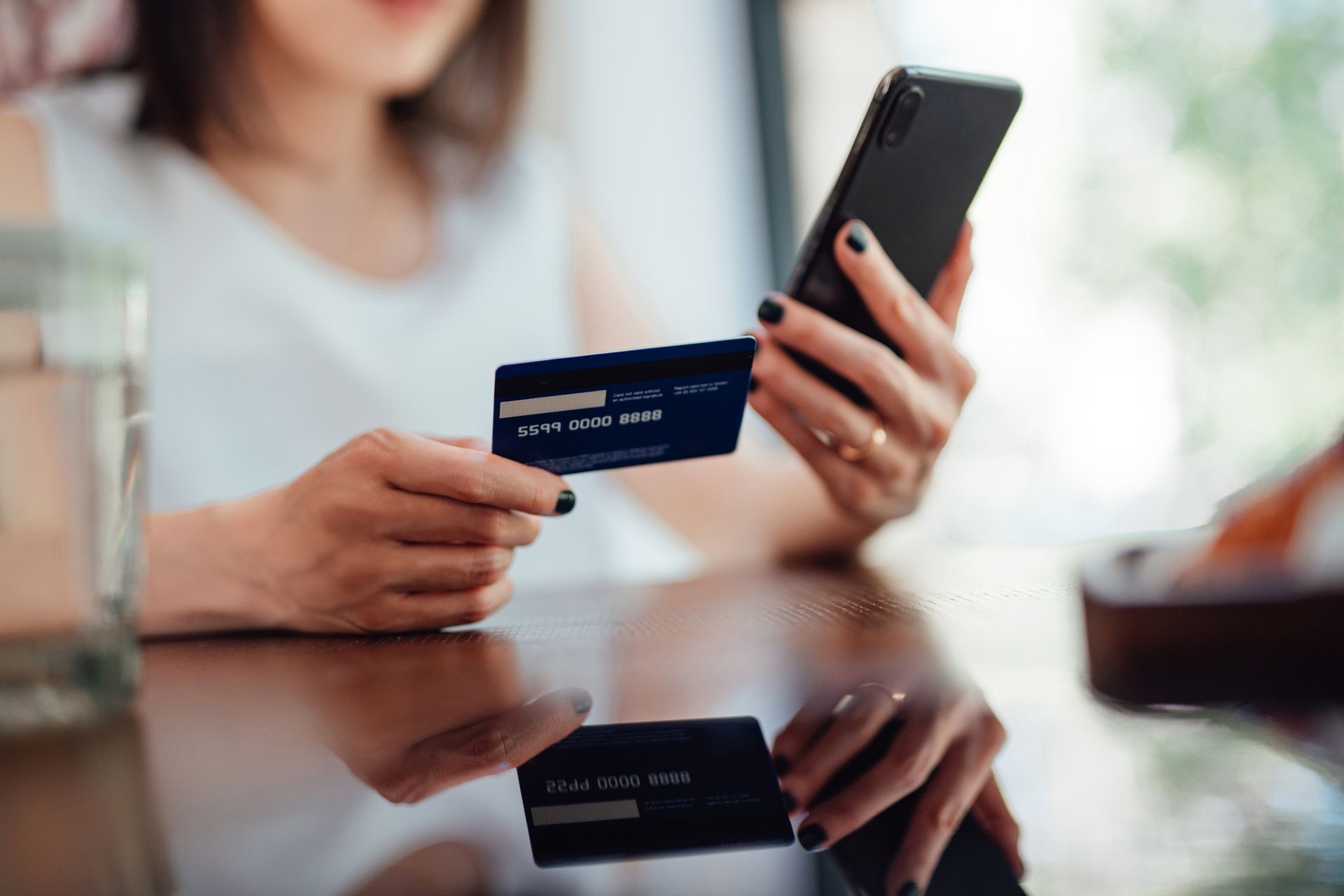 Bear in mind that cashback is paid annually, so you won't get this money in time for this Christmas.
But you can make sure your additional shopping in the run-up to Christmas really counts by choosing a credit card that helps you earn money while you spend. Seek out a cashback or reward card with an introductory deal.
Sanders said: "Currently, top picks include the Amex Cashback Platinum Everyday card which is fee-free and pays 5% up to £100 in the first three months, then 0.5% up to £10,000, and 1% thereafter. The Amex Cashback Platinum card is also worth a look, offering 5% up to £125 in the first three months, 0.75% up to £10,000, and then 1.25%, but note this card comes with a £25 annual fee."
When using a card which pays you, be sure to tread carefully, as they often come with high rates. If you fail to clear your balance in full each month, the interest charged could wipe out any cashback you have gained, so be disciplined about paying off what you owe.
Look After My Bills Newsletter
Get the best money-saving tips, tricks and deals sent straight to your inbox every week. Make sense of your money in partnership with The Money Edit.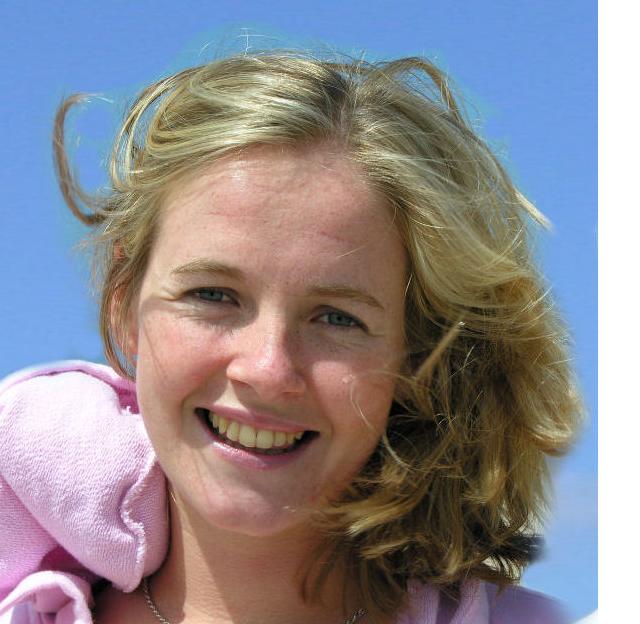 Esther Shaw is an award-winning consumer, financial and property journalist, who was formerly Money Editor at the Sunday Express, and Deputy Money Editor at both the Independent and Independent on Sunday. As a freelancer, she has spent the past two decades writing for the money pages of just about every UK national newspaper, as well as a wide variety of websites and magazines.