Are you missing out on Universal Credit?
We explain how you can access Universal Credit payments worth up to £7,300 a year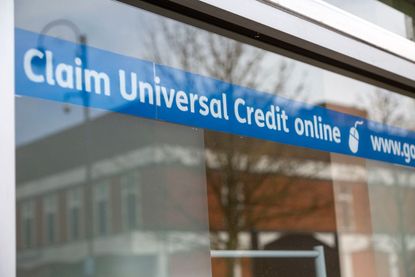 (Image credit: getty images)
Around 1.3 million cash strapped households who could benefit from a valuable boost in the form of Universal Credit aren't currently claiming it according to the New Economics Foundation.
The deepening cost of living crisis with rising food, energy and fuel prices means it's worth checking you're claiming every penny you can, and millions are missing out on crucial money in the form of Universal Credit.
It's estimated there's £15 billion in unclaimed benefits sloshing around in the government coffers according to Entitledto (opens in new tab).
There's no flat single payment with Universal Credit, how much you get is based on your financial circumstances – but the extra payments could be worth up to £7,300 a year.
How can I check if I can claim Universal Credit?
The easy way to check if you could be entitled to Universal Credit is to plug your details into one of the free online benefits calculators from organisations including Entitledto (opens in new tab) and Turn2Us. (opens in new tab)
Universal Credit is a benefit you can claim if you're on a low income or unemployed.
Citizens Advice (opens in new tab) advises it might be worth claiming Universal Credit if:
you're struggling to pay the bills
you've lost your job and have no income
your income has dropped but you're still working
you have a disability or illness that stops you working
you have expensive childcare costs
you're caring for someone
There's no set level of income where you stop being eligible for Universal Credit - it depends on your situation.
If it looks like you can make a claim – you can then start your application on the government website. (opens in new tab)
Why are so many people missing out on Universal Credit?
The benefits system can feel hugely complicated, and often you need to know about and actively apply for certain benefits, payments or tax credits.
Universal Credit is one single benefit that can be claimed if you're on a low income, regardless of whether you're working or not. It replaces six other benefits that you may have previously claimed including housing benefit or income support.
It's also a benefit that can open the door to other payments. Many of those claiming means tested benefits – which includes Universal Credit – are entitled to the government's £650 cost of living payment.
Sue Hayward is a personal finance and consumer journalist, broadcaster and author who regularly chats on TV and Radio on ways to get more power for your pound. Sue's written for a wide range of publications including the Guardian, i Paper, Good Housekeeping, Lovemoney and My Weekly. Cats, cheese and travel are Sue's passions away from her desk!