Two in five adults suffer financial abuse - where to get help
Around 40% of people have suffered financial or economic abuse, with most suffering abuse at the hands of a partner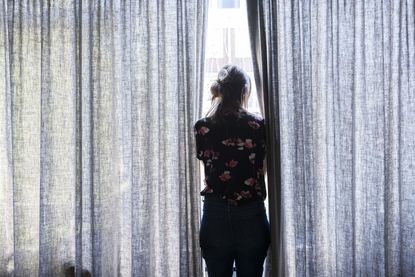 (Image credit: Getty images)
Around 40% of people have suffered financial or economic abuse over their lifetime, according to new research.
The data from insurer Aviva shows 60% of victims of financial or economic abuse have seen their situation worsen due to the soaring cost of living.
Financial abuse happens when one person takes control of a partner's access to money. It can include restricting access to money, putting debts in the victim's name, refusing to pay joint bills, or stopping them from going to work.
Of those who said they had suffered financial or economic abuse, one in eight said the perpetrator took control of what they bought.
Just under one in 10 said their debit or credit card was used to pay for items without their knowledge and 7% had contracts taken out in their name for services such as mobile phones and credit cards for someone else to make use of.
A small proportion (2.5%) said they were made to change the beneficiary in their will.
In two-fifths (39%) of cases, the main perpetrator of the abuse was a spouse or partner, the survey found.
In nearly a quarter (23%) of cases, the offender was said to be a parent, sibling, or another family member. One in seven people (14%) claimed they were deceived by their employer or a colleague.
Financial abuse: What help is available?
The Domestic Abuse Act was updated in April 2021 to include financial abuse and the wider crime of economic abuse (restricting access to basic resources, such as food and transport) as part of the offence of coercive and controlling behaviour.
It means that, in English and Welsh law, economic abuse is a recognised form of domestic abuse, which is a crime.
The maximum sentence is five years in prison as well as a fine. In September 2021 David Claridge was sentenced to two years and three months in prison for coercive control, including taking her money and food.
The Financial Abuse Code of Practice was introduced in October 2018 to help victims — mostly women who have separated from coercive partners — regain control of their finances. Nineteen banks and building societies have signed up for it.
The code requires firms to train their staff to spot people in need of help, assist them and minimise the need for them to repeat their stories.
Your bank or building society should be able to help. If you still have a joint financial product together, other than a mortgage, then you should speak to the lender about closing these down first.
Some banks offer special services. HSBC, for example, offers Safe Space for domestic abuse survivors in every branch. Victims can use a private room to make telephone calls and speak to one of the bank's 4,000 specially-trained staff.
TSB's Emergency Flee Fund provides up to £500 to assist customers who are domestic abuse victims with the cost of essentials such as travel, clothing and toiletries.
The bank has also launched a pilot scheme in Norwich, Swindon, Wolverhampton and Walsall to allow domestic abuse victims to safely open and access a bank account – without standard documentation.
You can ask credit rating agencies Experian, Equifax and TransUnion to alert you if someone takes out loans or credit in your name. Credit rating agencies Experian, Equifax and TransUnion allow you to add a credit report password. This way if you are concerned that your abuser will apply for credit in your name, your password will help prevent this.
Specialist charity Surviving Economic Abuse has a telephone support line and a survivors' forum that offers support and guidance.
Look After My Bills Newsletter
Get the best money-saving tips, tricks and deals sent straight to your inbox every week. Make sense of your money in partnership with The Money Edit.
Katie is staff writer at The Money Edit. She was the former staff writer at The Times and The Sunday Times. Her experience includes writing about personal finance, culture, travel and interviews celebrities. Her investigative work on financial abuse resulted in a number of mortgage prisoners being set free - and a nomination for the Best Personal Finance Story of the Year in the Headlinemoney awards 2021.